Evening newscasts lead with Thailand cave rescue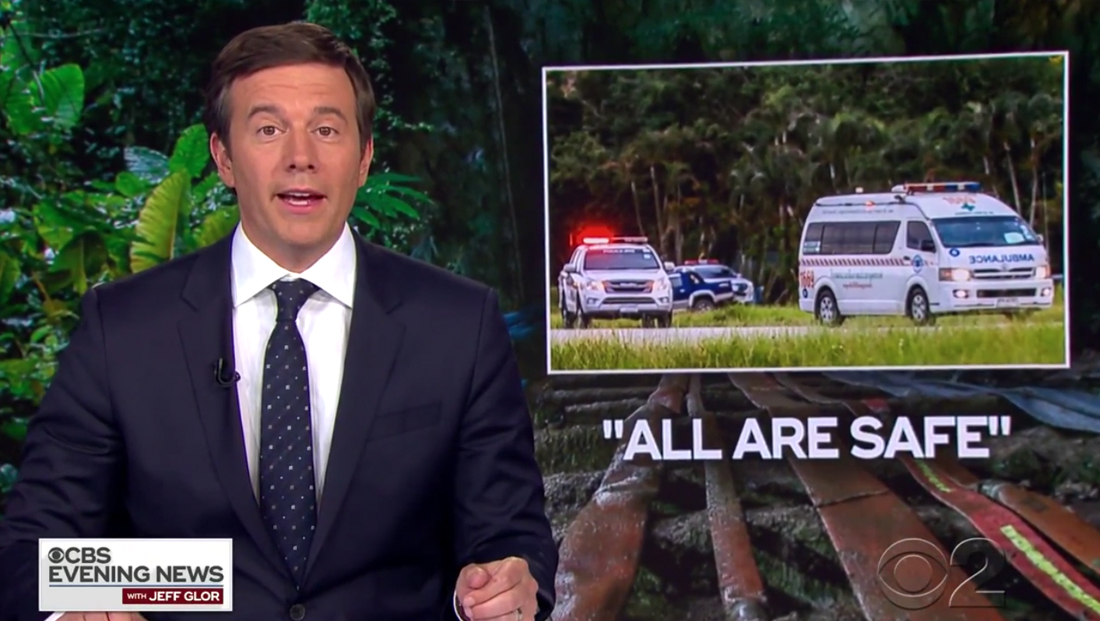 All three of the major network evening newscasts lead with the rescue of 12 members of a soccer team and their coach from a dangerous complex of caves in Thailand.
It was a rather busy news day Tuesday, July 10, 2018, with a small plane crash in Alaska, Donald Trump's European trip, Trump's SCOTUS pick making the rounds on Capitol Hill and George Clooney's accident in Italy, making the networks' coverage of the final rescue seem a bit anti-climatic after the story captured the nation's attention for three weeks.
The "CBS Evening News" opened its newscast, after its new 60-second headline segment, with Jeff Glor saying "We're gonna begin tonight with an ending…" as imagery from the rescue process were fed to the video wall behind him along with the words "All are safe."
The newscast then offered team coverage recapping the ordeal and rescue process, including using a rather crude animated cross section of the cave that was a bit hard to interpret thanks due to its muddy and black-gray color scheme.