Fox Sports' FIFA studio blends cohesively with graphics, offers flexible storytelling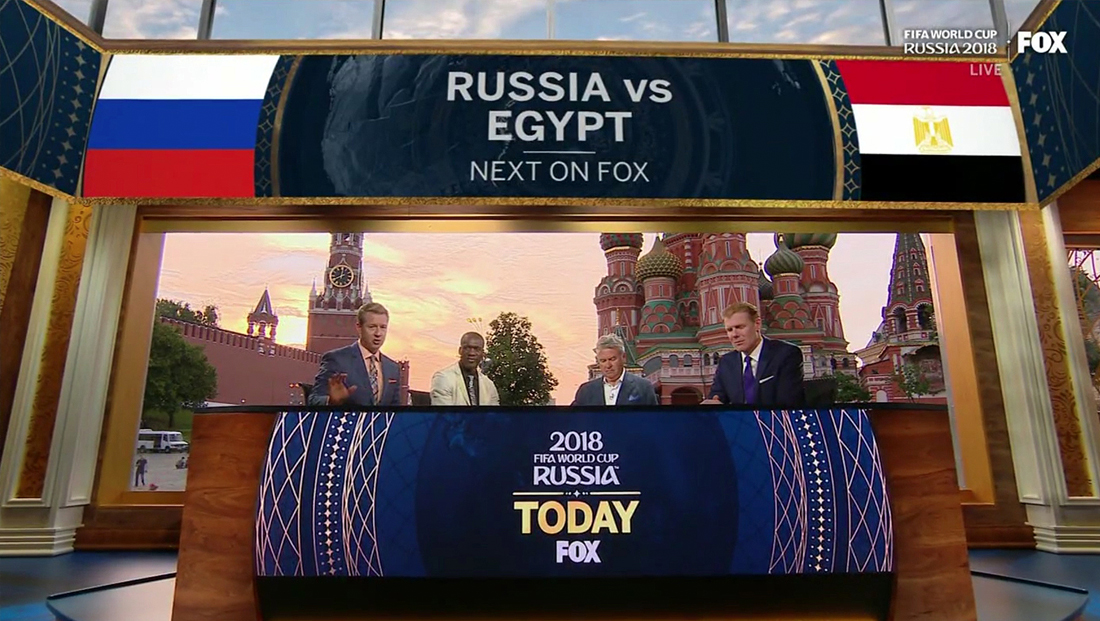 Upon closer inspection, it becomes evident that these patterns also appear in the motion graphics created by Drive Studio, who collaborated extensively with set designer JHD Group to create this level of cohesiveness.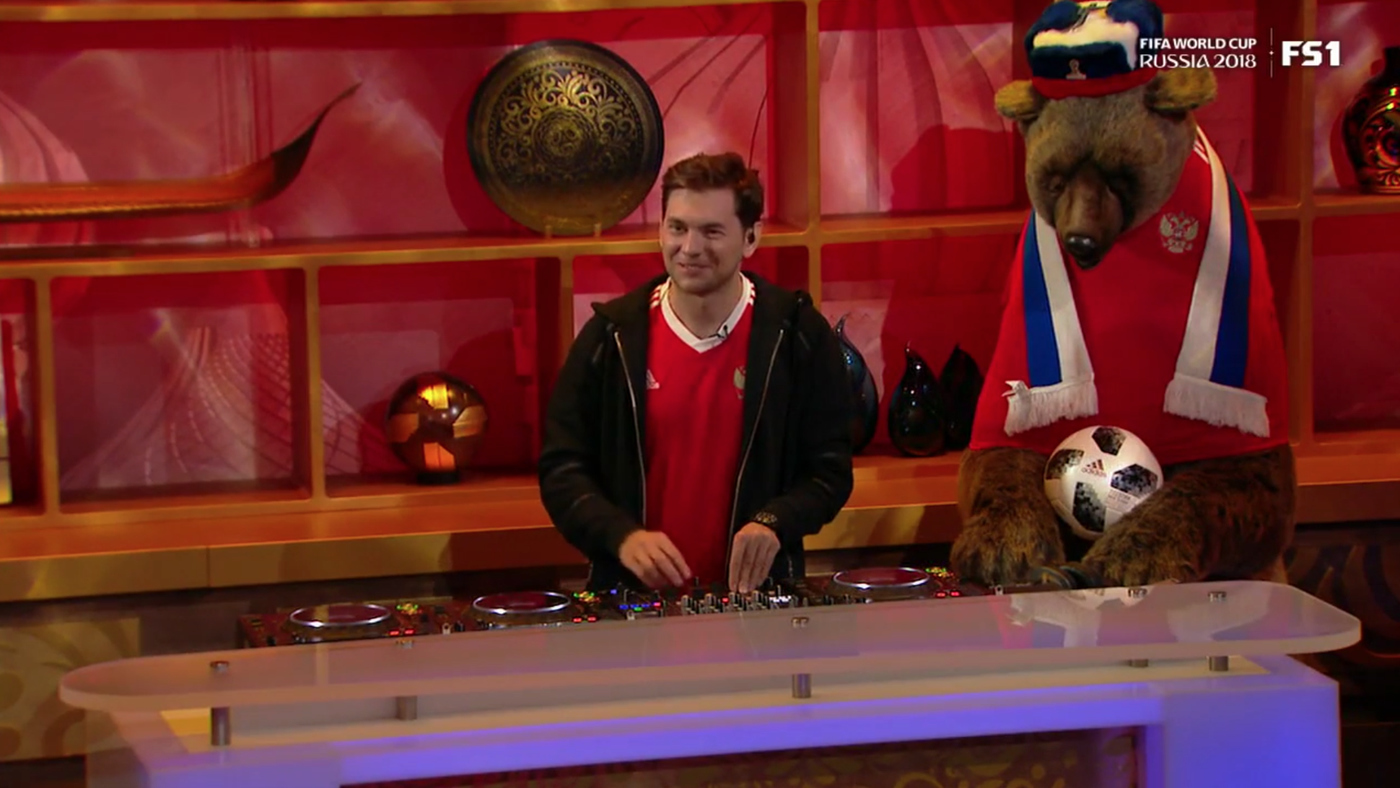 Also on the right hand of the studio, a small standing DJ booth used primarily for the network's "World Cup Tonight" program can be moved out of the way when not needed.
The main studio space accommodates an intimate cluster of sofas around a coffee table in addition to the traditional anchor-commentator desk setup.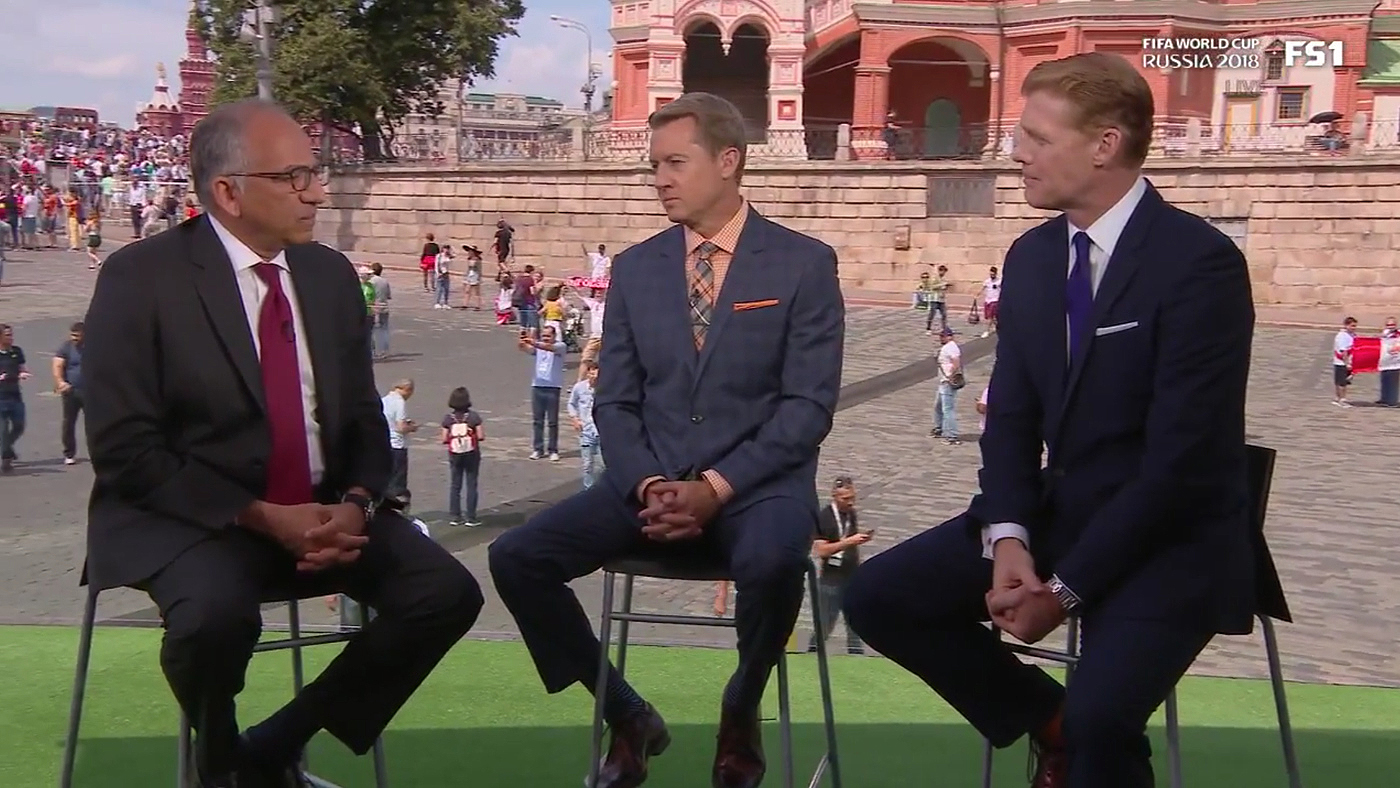 Fox's space is also unique in that JHD designed a small outdoor balcony-style space that overlooks Red Square and is frequently used in dynamic sequences with talent starting outdoors and walking into the studio.