Generic 'Megyn Kelly Today' background looks a bit like 'The View'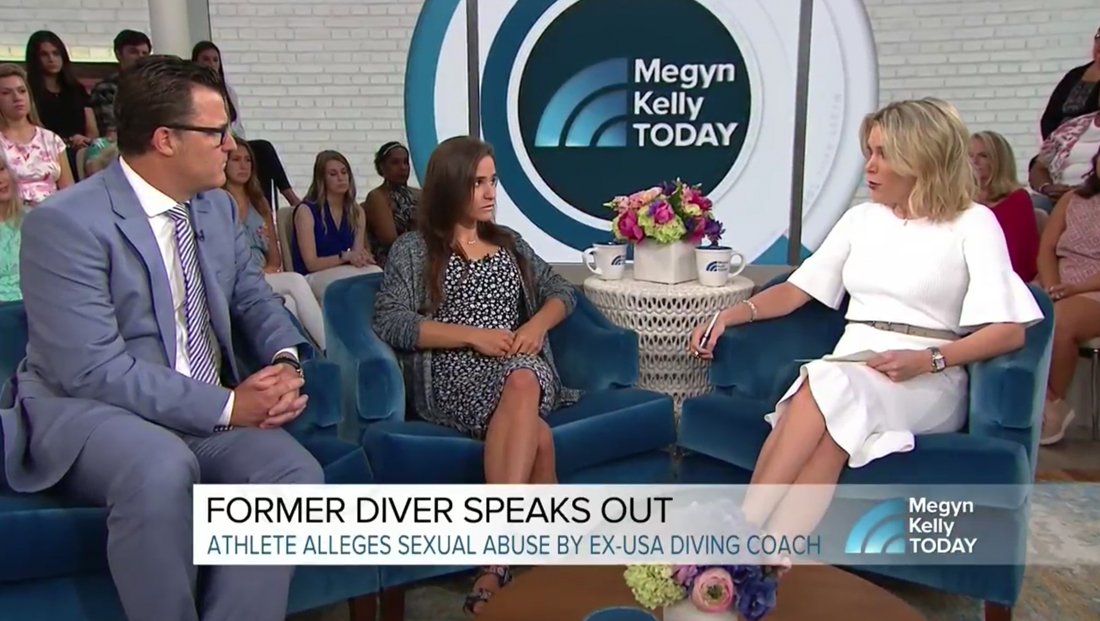 That said, the circular motif isn't a foreign concept for "Today" and its various franchises.
The first two hours of "Today" make use of circular elements in their logos and graphics, though the ring-heavy "Today" open was replaced in January with one that used more rectangular elements.
Kelly's show graphics features have never been nearly as ring heavy — with the main circular elements being in the logo and some wipes.
The "Megyn Kelly Today" logo, which uses half of the "Today" sunrise icon colored in various shades of blue and teal, has a rectangular footprint, making it seem a bit cramped inside of a circle.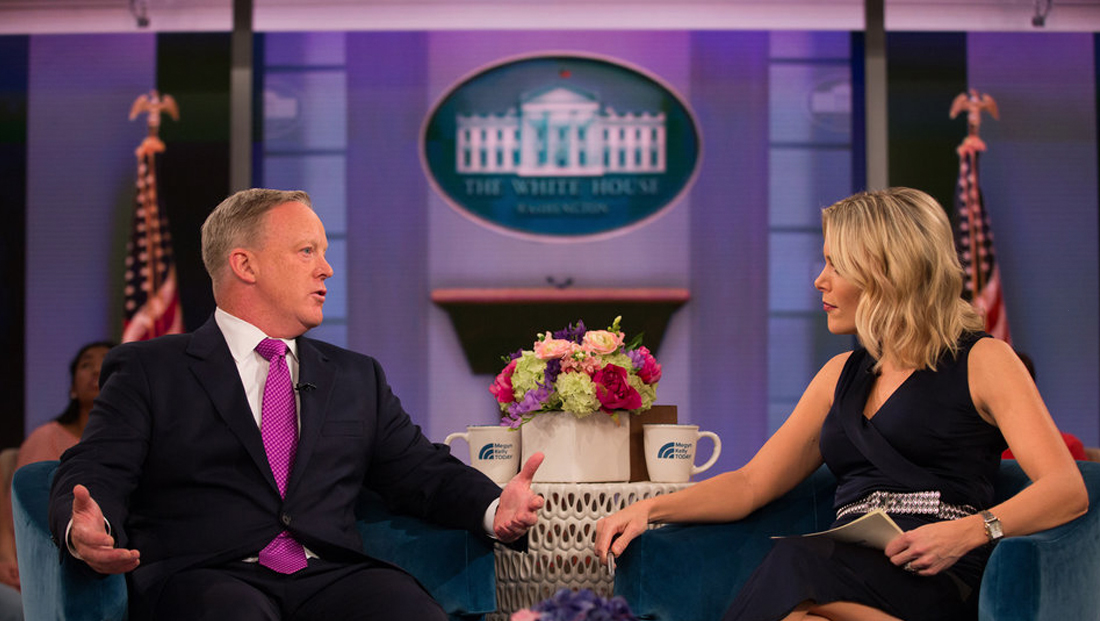 It's worth noting the "View"-like background is used fairly sparingly as the show typically prefers to use topical imagery on the video wall, including the White House briefing room shown here during an interview with former press secretary Sean Spicer.
However, it appears that the animated ring loop is a sort of "fallback" for when segments aren't image rich or, perhaps, there wasn't enough time to prepare graphics.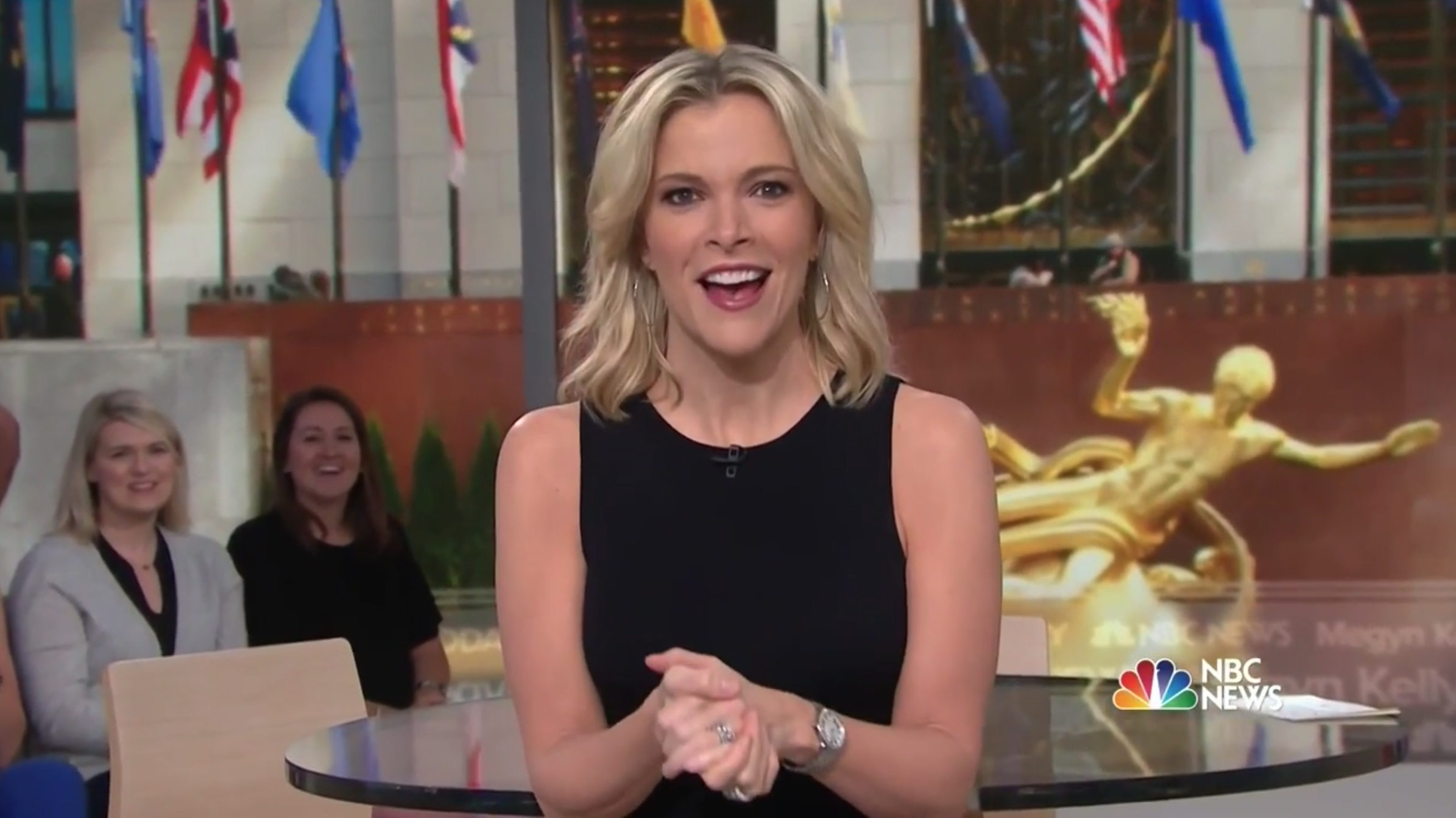 When the show debuted in the fall of 2017, the video walls were used to showcase a lush Central Park landscape during the top of the show — but over the months additional looks, including the white brick and a video loop of Rockefeller Center with NBC News and "Megyn Kelly" typography overlaid have graced the video walls.