'Nightly' experiments with debriefs, vista wall shots and skipping 'Rundown'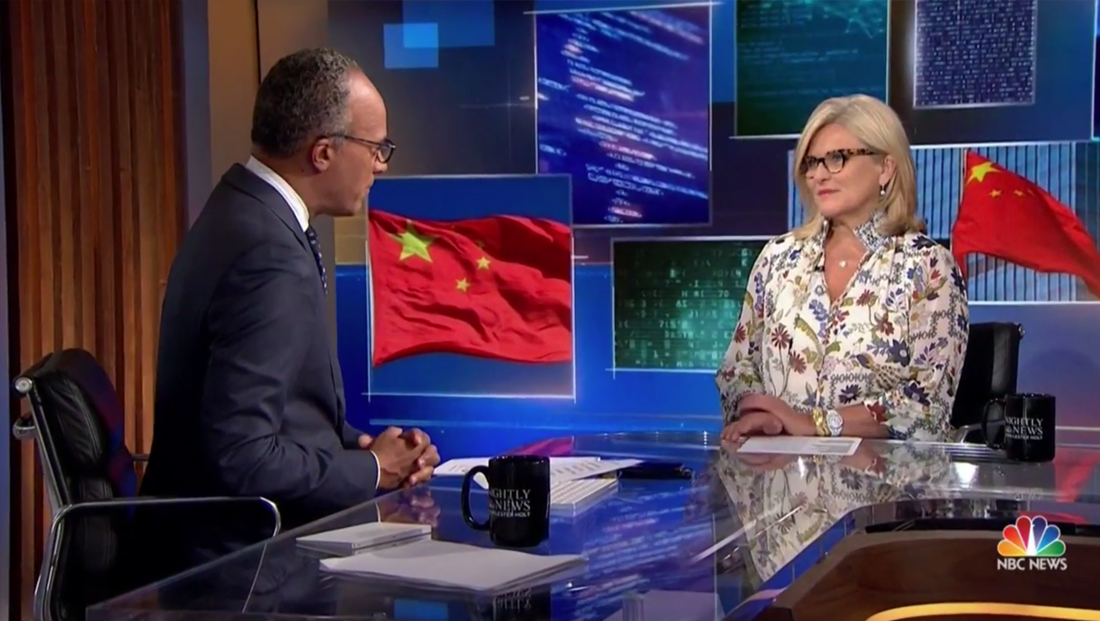 "Nightly" has also been making more prominent use of the video wall alcove on the other end of Studio 3A.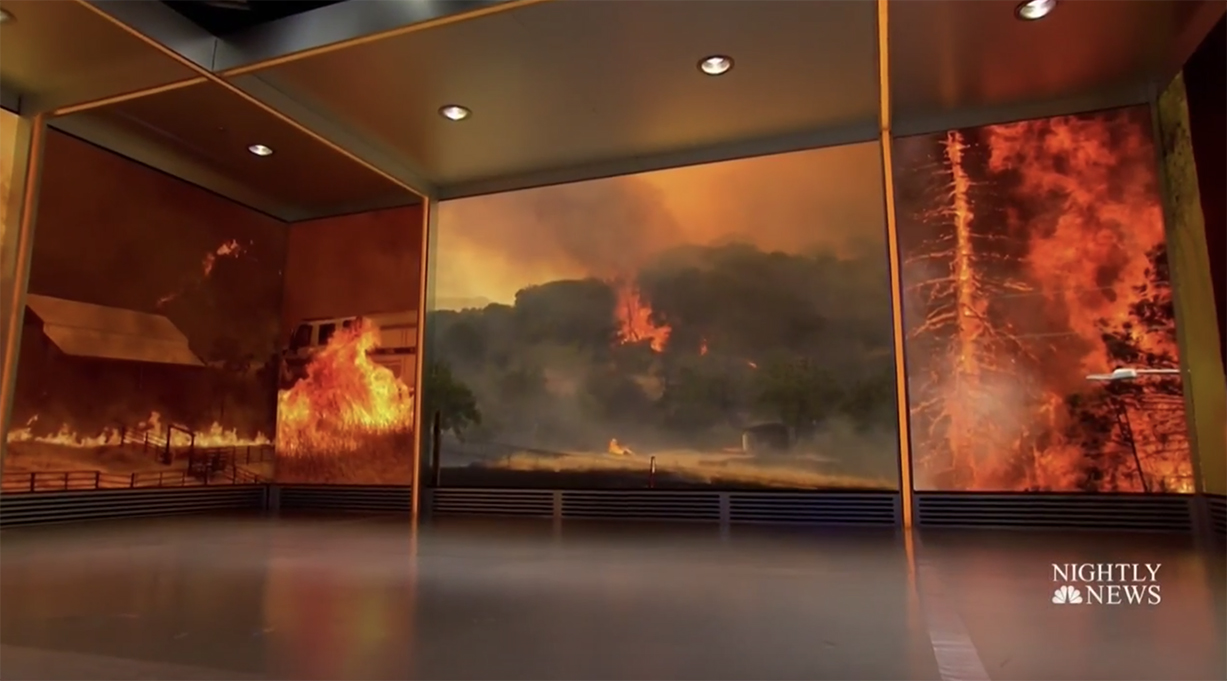 For example, a mixed of imagery was used to create a dramatic "video on video" shot, complete with matching orange in the area's narrow LED structural elements.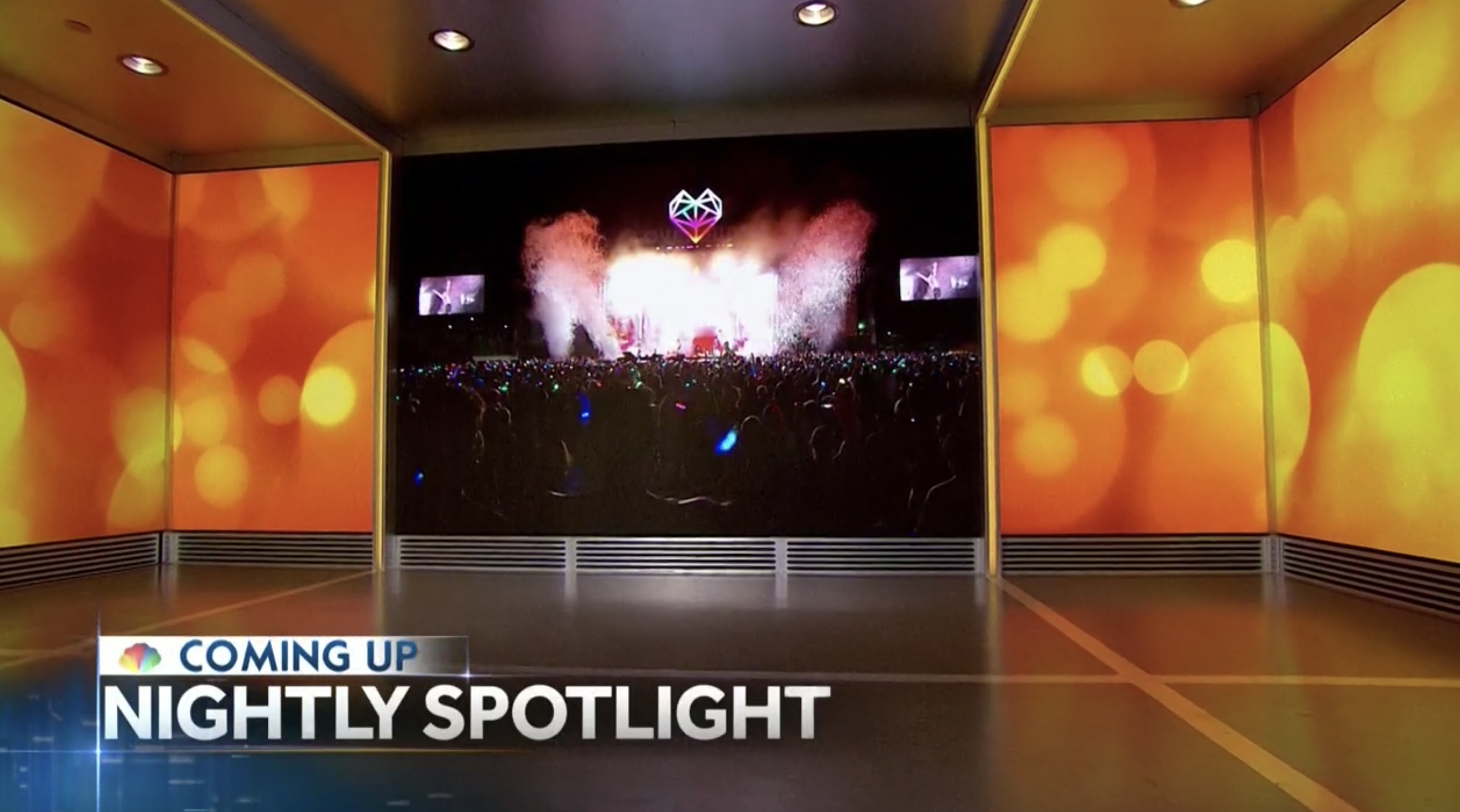 The alcove is also used to tease upcoming stories, such as the "Nightly Spotlight" kicker series the network introduced earlier this summer.
Typically these shots start wide and zoom in on the center panel, which typically features a more dominant visual element.