Savannah Guthrie to Omarosa: 'I should let you know I'm recording this conversation'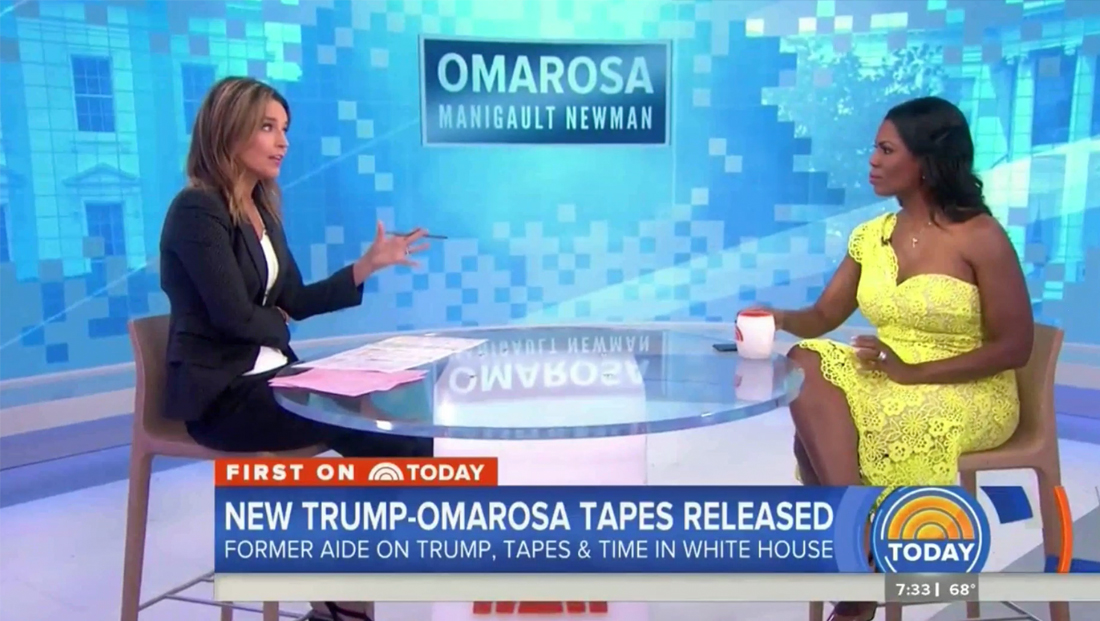 Guthrie then proceeded to outline Manigault Newman's rise from a reality show contestant to White House aides using the separated panels of the modular LED video wall in the the studio's so called "production area."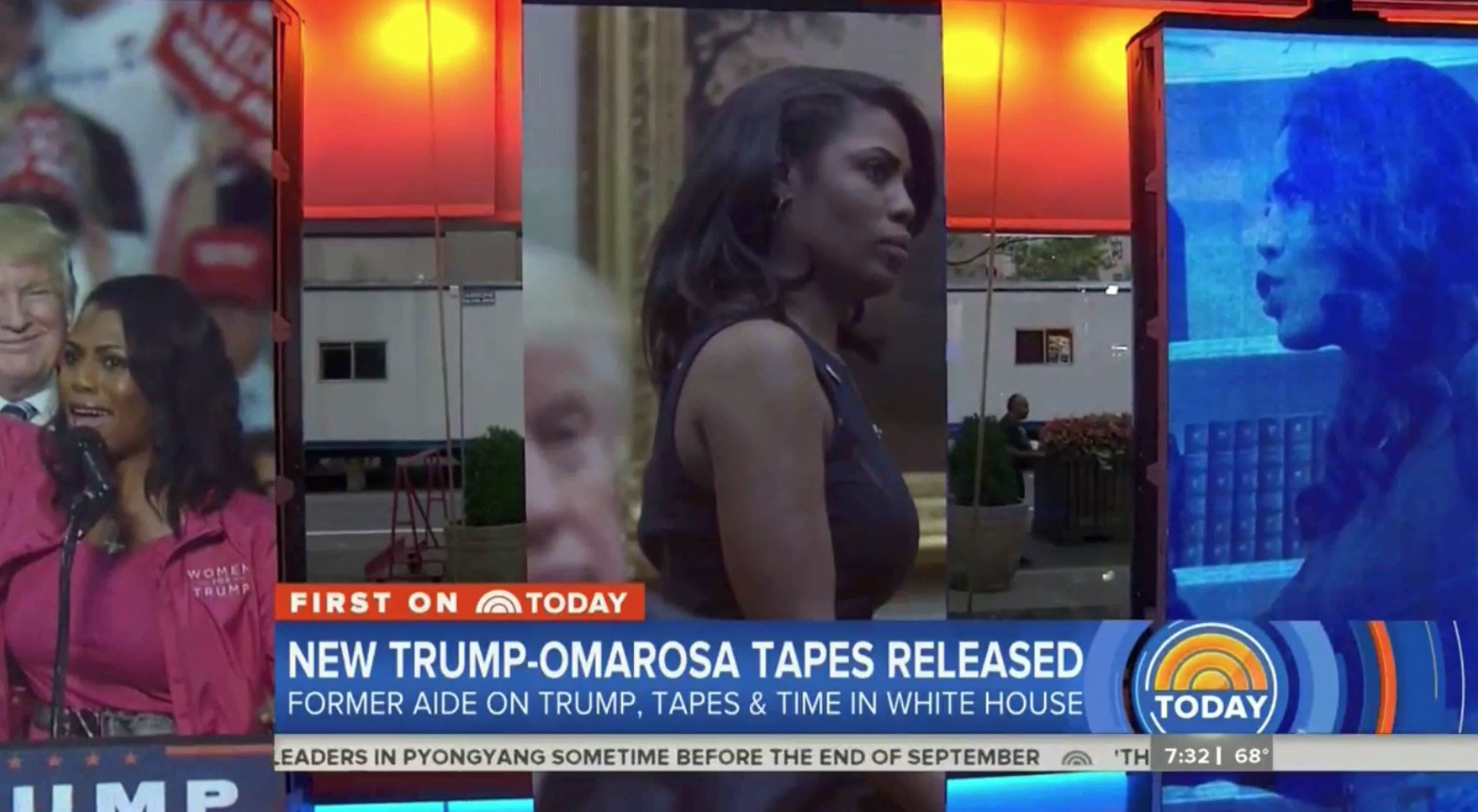 Each panel featured a blue tinted still image using a similar texture as the graphic behind Guthrie.
As Guthrie's script touched on each point, the image lost its blue tint and zoomed out slightly.
The network then played the audio recording Manigault Newman had provided them, which was purportedly of a phone call where Donald Trump called Manigault Newman not having realized that she had been fired by his chief of staff.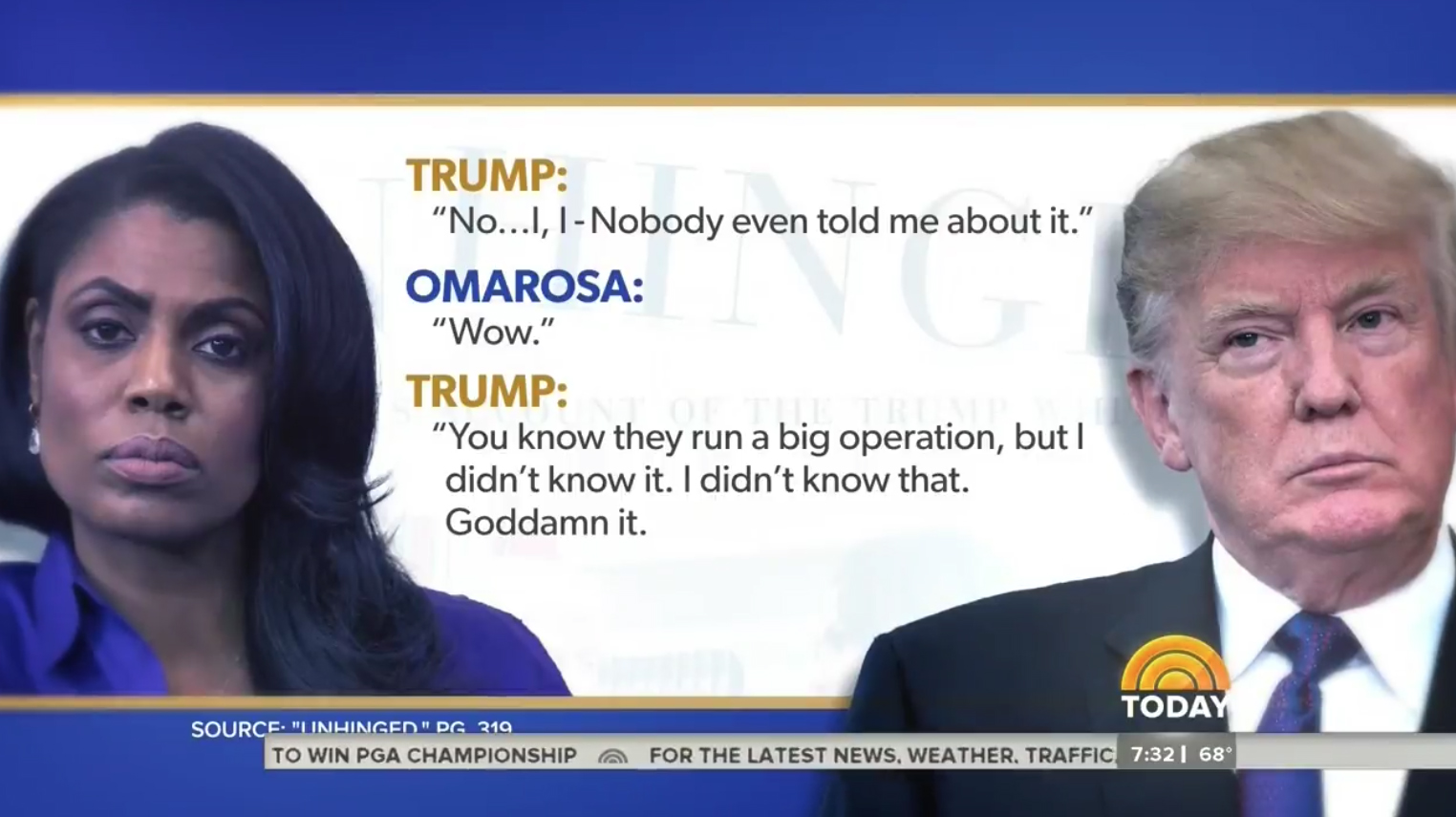 The audio was accompanied by on-screen transcriptions of the conversation, including Trump saying "Goddam it," apparently expressing his frustration that Manigault Newman had been fired.
A photo of a disappointed looking Manigault Newman was on the left, while an image of Trump on the right, capped off with blue and gold accents.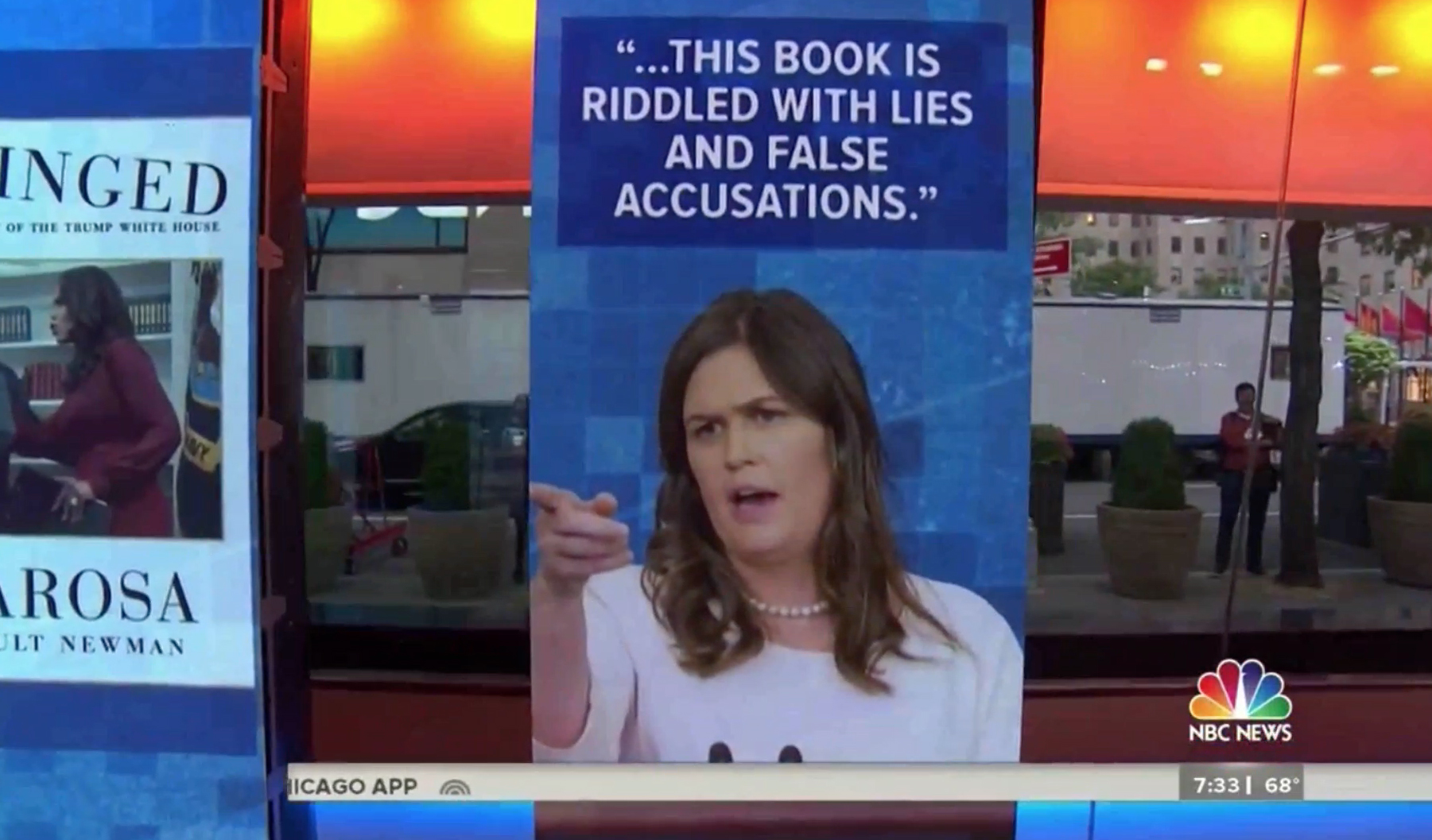 After playing the audio, which is not included in the sample clip below, the final two panels showcased the cover Manigault Newman's new book, "Unhinged," and the White House's respond with an image of press secretary Sarah Sanders with a pull quote above.
Finally, to the show cut back to Guthrie and Manigault Newman seated opposite each other in high stools with a circular table between them and the blocky, grid motif used to, perhaps symbolically, split two images of theWhite House, with a large blue box featuring Manigault Newman's name in the middle.
.@Omarosa cuts off '#TodayShow' appearance, tells @SavannahGuthrie to 'calm down' during bizarre interview https://t.co/3SISSwuEGb #TVNews #BroadcastNews pic.twitter.com/hhWa12Kcwu

— TVNewsMix (@TVNewsMix) August 13, 2018
Before the somewhat tense interview kicked off, Guthrie managed to get one zinger in — she jokingly warned Manigault Newman that "I should let you know I am recording this conversation."