Savannah Guthrie to Omarosa: 'I should let you know I'm recording this conversation'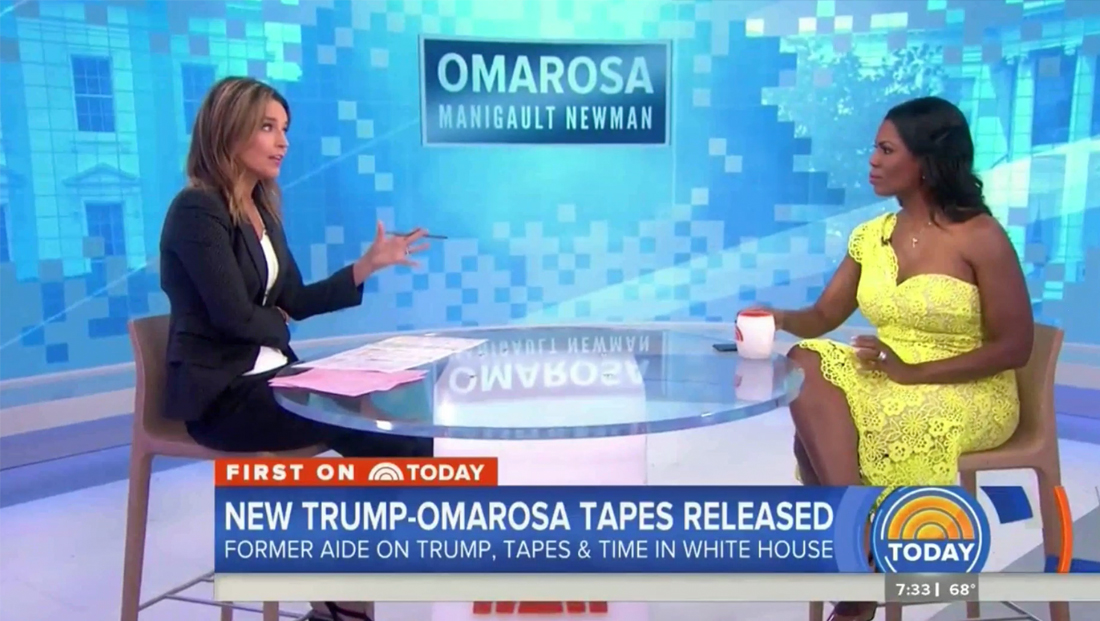 NBC News' "Today" went all out with a its live interview with Omarosa Manigault Newman Monday, Aug. 13, 2018, using two video wall arrays, custom topical graphics — and even a clever comment from anchor Savannah Guthrie before the interview took a turn for the worse.
NBC, along with the other broadcast networks, continued coverage of the tapes Tuesday.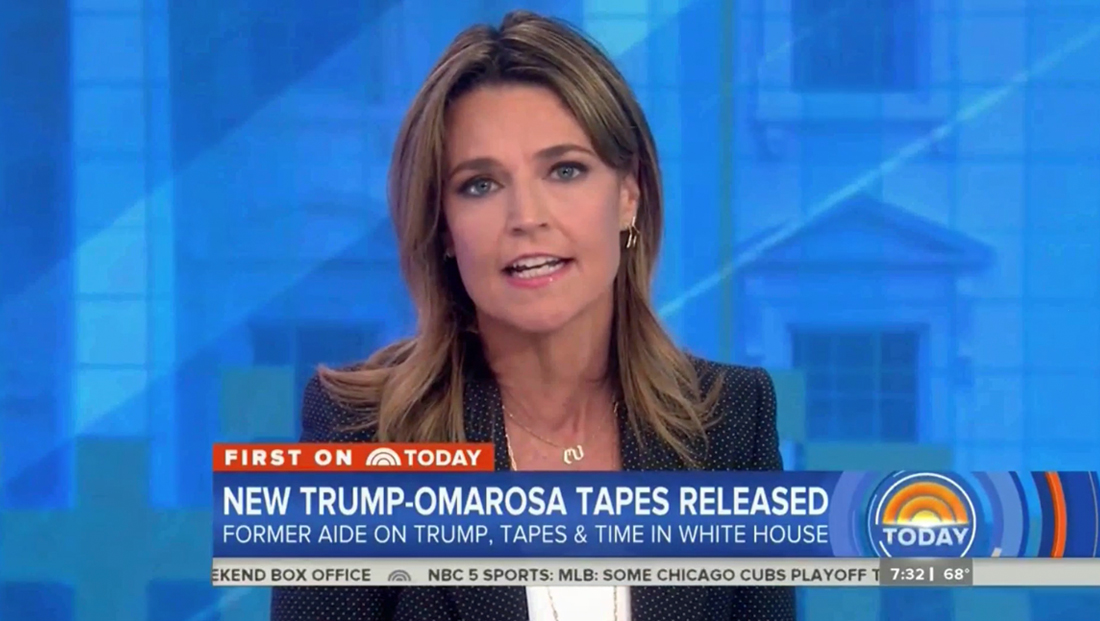 In introducing the segment during shortly after 7:30 a.m. eastern time, Guthrie, seated in front of Studio 1A's curved video wall alcove with a blue toned image of the White overlaid with a blocky grid and angled lines.