ZDF's 'WISO' updates set and graphics with cohesive angular look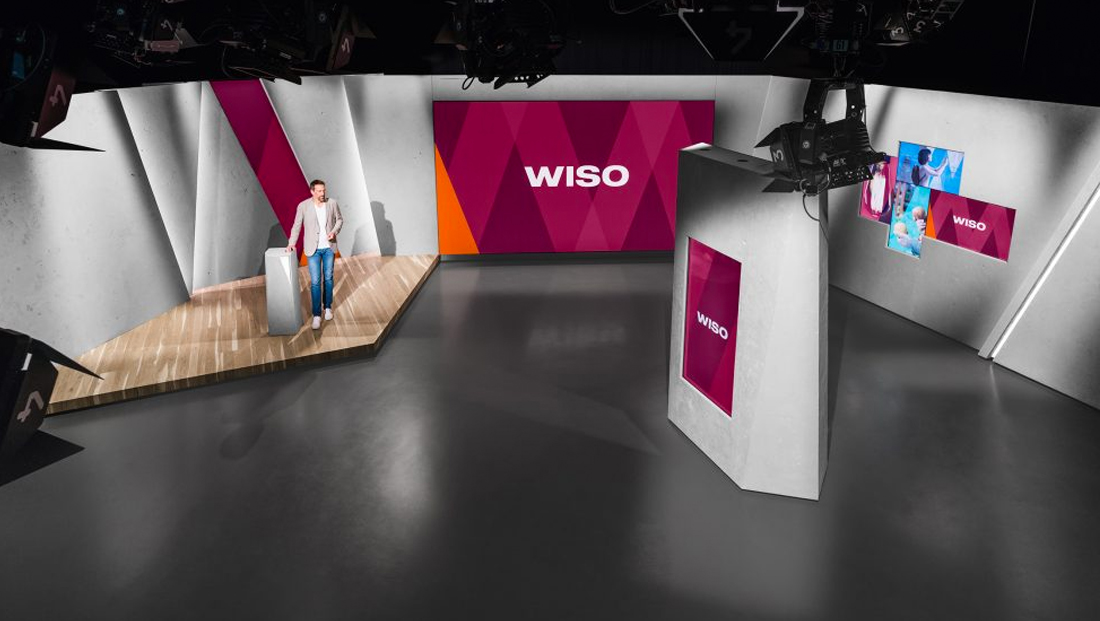 In addition to the graphics update, "WISO" also debuted an updated set that coordinates with the angular look and feel of its new grid.
Designed by Atelier Markgraph, the monolithic new set features a variety of angled, layered panels with color-changing accent lighting that coordinate with the new graphics while also emphasizing the concepts of depth and layered storytelling.
The modular, sculptural set was designed in five distinct staggered sections, each with a different type of integration with studio technology.
While the primary finish of the new set is a textural concrete look, the designers also looked to create an "urban everydayness" in the set, which also includes wood and smooth surfaces.
On-set video walls and panels are used to display graphics from the CapeRock look, which, when combined with the dynamic angles in the studio, create a cohesive on-air package.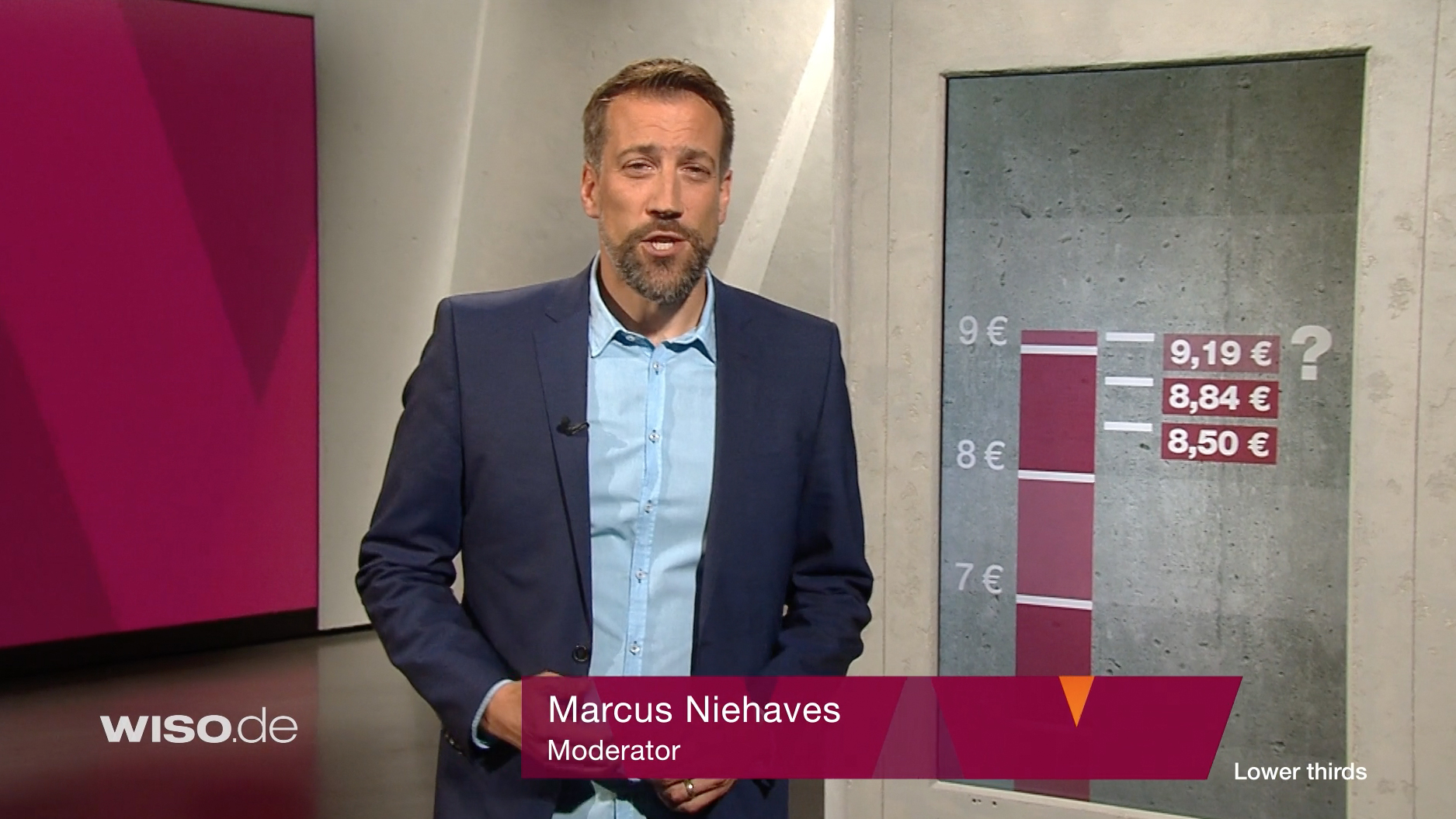 In addition to a wraparound wall that gives producers numerous shooting venues, the studio also includes a standalone element with an integrated vertical monitor that adds additional shooting options and is ideal for showcasing social media elements.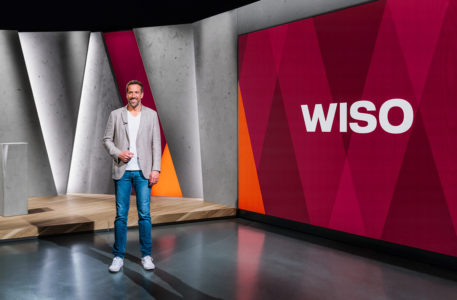 Set Design
ZDF WISO
View more images of this project...