Fox uses Patti LaBelle background photo during Aretha Franklin coverage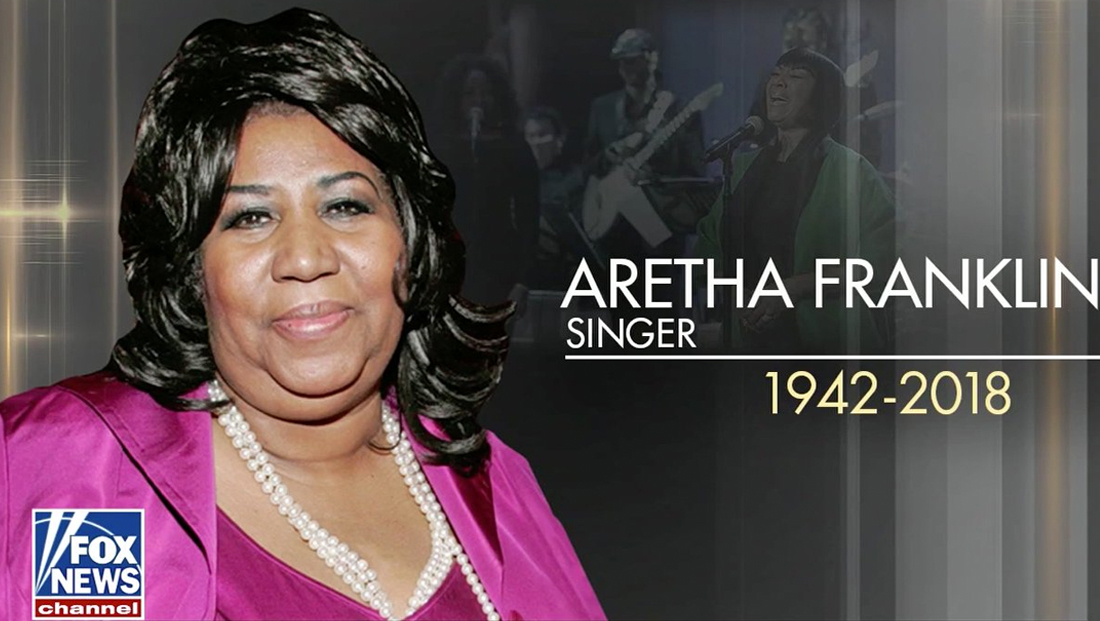 Fox News paid tribute to legendary singer Aretha Franklin during "America's Newsroom," Thursday, Aug. 16, 2018, but included a photo of singer Patti LaBelle in the background.
While the network managed to get the main photo of Franklin in a bright pink outfit as the focal point of the image, the subtler background image used in the background behind it was of LaBelle, reported The Daily Beast.
Shocking no one, Fox News somehow mistook Patti LaBelle for Aretha Franklin. https://t.co/D65EqLLybK pic.twitter.com/k40ox60qeI

— Andrew Kirell (@AndrewKirell) August 16, 2018
The image of LaBelle was taken from a screenshot of her performing at the White House 2014.
The Daily Beast also notes the two singers had well publicized feud that continued until Franklin's death.
"We sincerely apologize to Aretha Franklin's family and friends. Our intention was to honor the icon using a secondary image of her performing with Patti LaBelle in the full screen graphic, but the image of Ms. Franklin was obscured in that process, which we deeply regret," said Jessica Santostefano, Fox News's VP of media desk, in a statement.
However, that statement also appears to be erroneous — the two did not appear on stage together at the White House event, but Franklin is mentioned in the Associated Press' caption of that photo from its archives.