China's 'National Education News Broadcast' modernizes look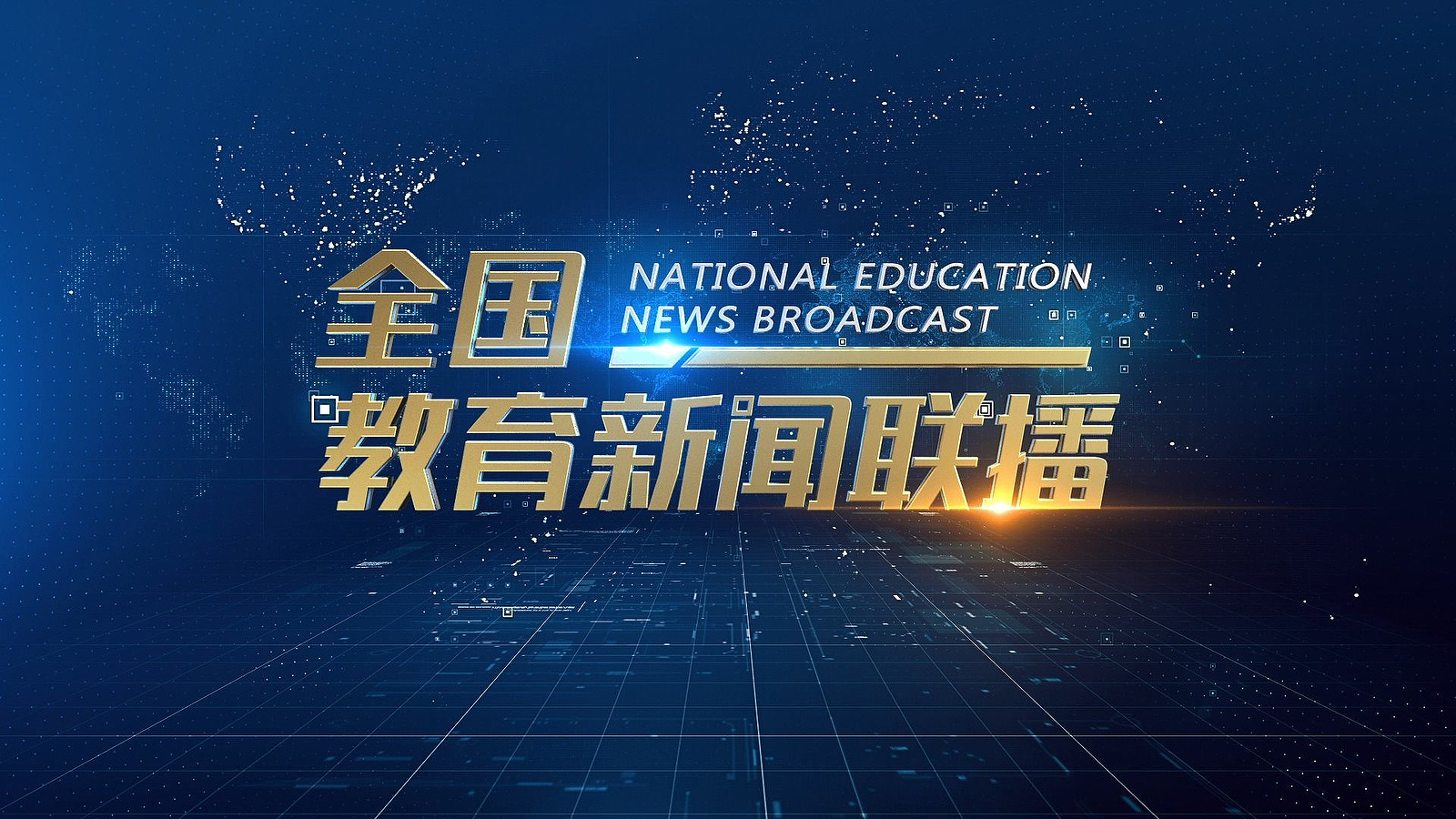 China Education Network Television (中国教育电视台) upgraded its television news broadcasts this past May with a new studio design and broadcast graphics package for its "National Education News Broadcast" (《全国教育新闻联播》).
The media organization, which is affiliated Ministry of Education in China and broadcasts at the state level, is based in Beijing and operates multiple channels including CETV1 (教育综合频道) and CETV2 (继续教育频道).
The elongated nature of the studio footprint allows for dramatic robotic camera push in at the beginning of each broadcast, ending at the set's modern, curved anchor desk.
That desk is placed in front of a monitor wall featuring a faux newsroom loop with some virtual set extensions wrapping the space to continue the idea of a larger newsroom.
Blue and white backlit sections define the space along with graphic panels and floor graphics.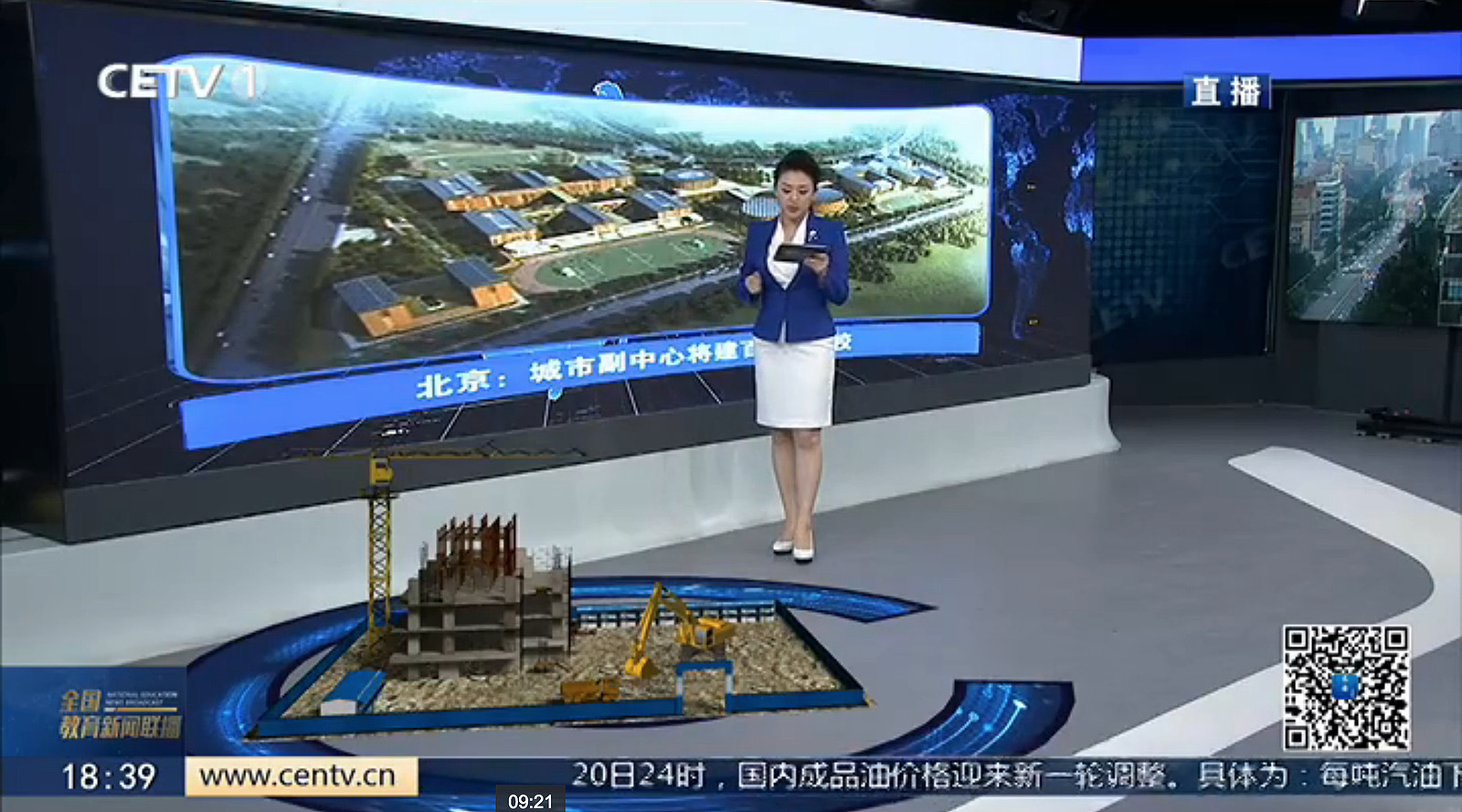 A secondary area, to the left of the main anchor desk, includes a large LED video wall that is used to break down data and for augmented reality segments.
The broadcasts take full advantage of robotic cameras for smooth pans in the space, while also making camera tracking easier for the AR implementation.
The "National Education News Broadcast" airs on CETV1.