'College GameDay' begins season at Notre Dame, site of first road show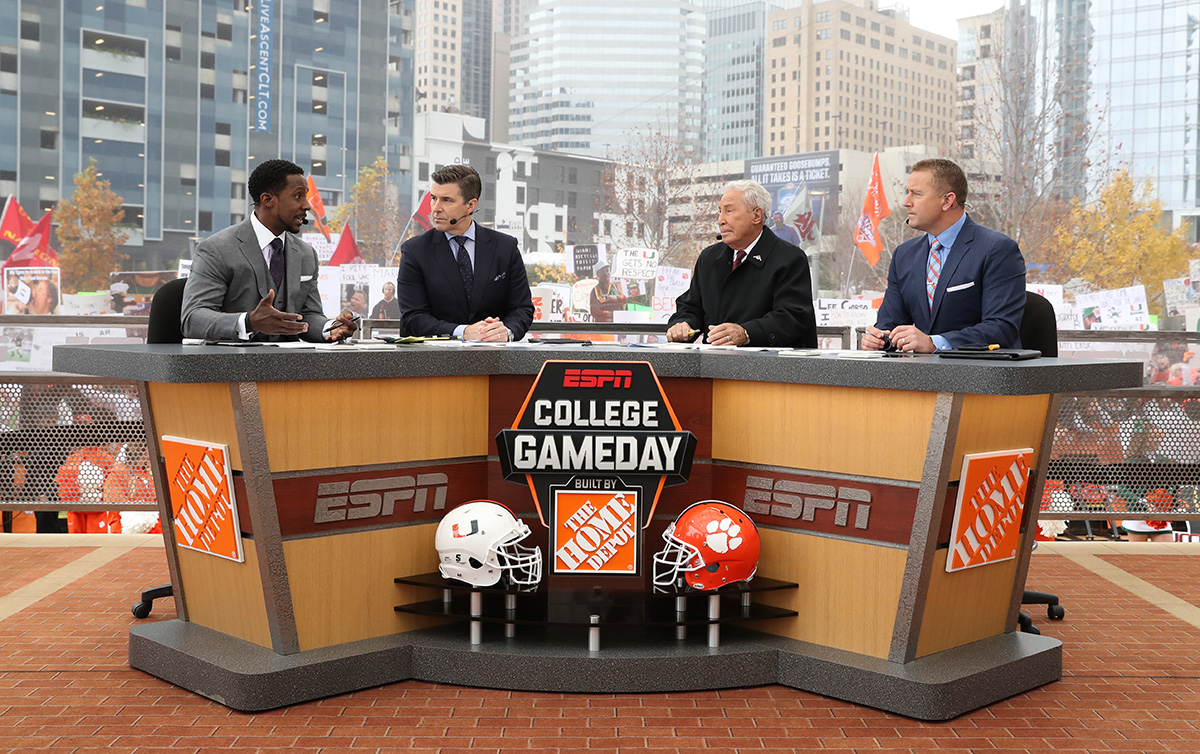 In fall of 1993, ESPN's college football pre-game show, "College GameDay," tried something different, venturing outside the confines of the network's Bristol campus to visit the site of that week's marquee matchup.
Ever since, that journey has become an award-winning tradition for the program, which now travels the country each college football season.
This week, the "GameDay" returns to the site of its first "off-campus" visit, originating from Liberty Quad at The University of Notre Dame in South Bend, Indiana, for college football's kickoff week as the Fighting Irish face Michigan.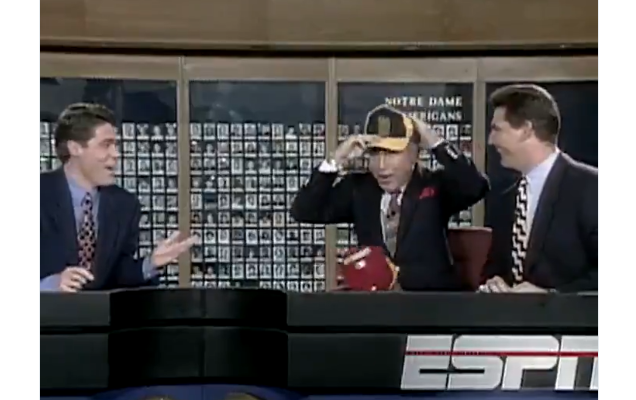 This season mark's the 32nd for Coach Lee Corso, who's been with the program since its debut in 1987, with Kirk Herbstreit returning for his 23rd year. The pair will be joined by Rece Davis, Desmond Howard, David Pollack, and Maria Taylor with Chris "The Bear" Fallica, Jen Lada, Tom Rinaldi, and Gene Wojciechowski.
With 10 Sports Emmys in the last 11 years, including its fifth consecutive Sports Emmy for "Outstanding Studio Show Weekly," "GameDay" continues to be both a fan and industry favorite.
This marks the program's ninth visit to Notre Dame, with the last visit in 2012.
Photos courtesy of ESPN.