Cable networks split coverage of two prominent deaths — McCain and Franklin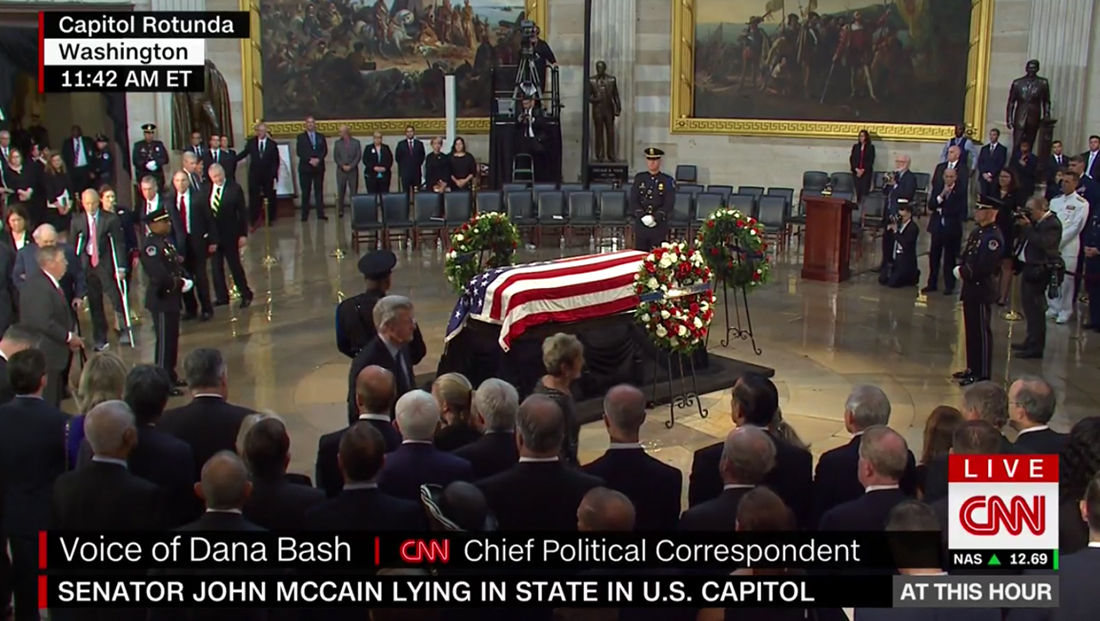 Cable networks CNN, MSNBC and Fox News offered nearly nonstop coverage of the death of two prominent Americans Friday, Aug. 32, 2018 — Aretha Franklin and Sen. John McCain.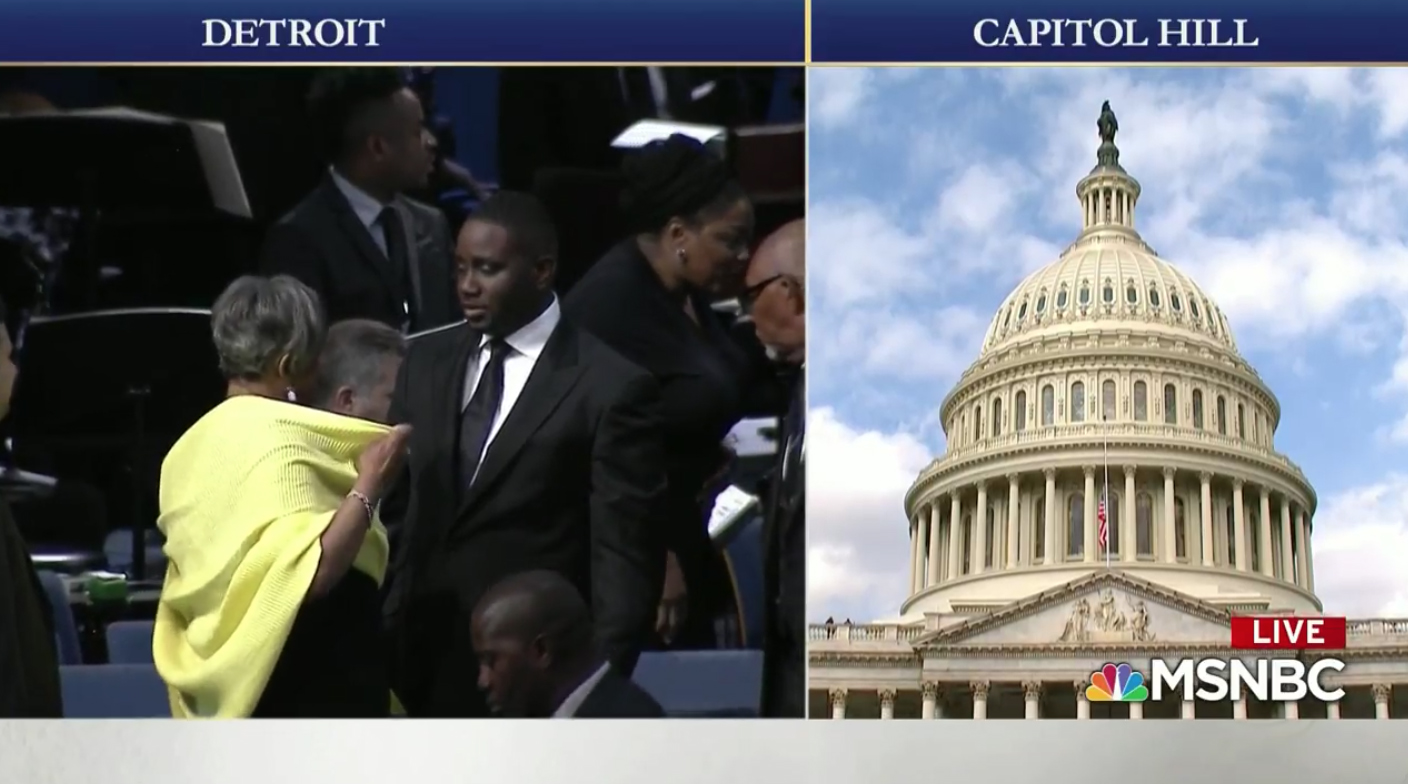 MSNBC occasionally used a split screen fo the two events — one in Detroit and the other on Capitol Hill.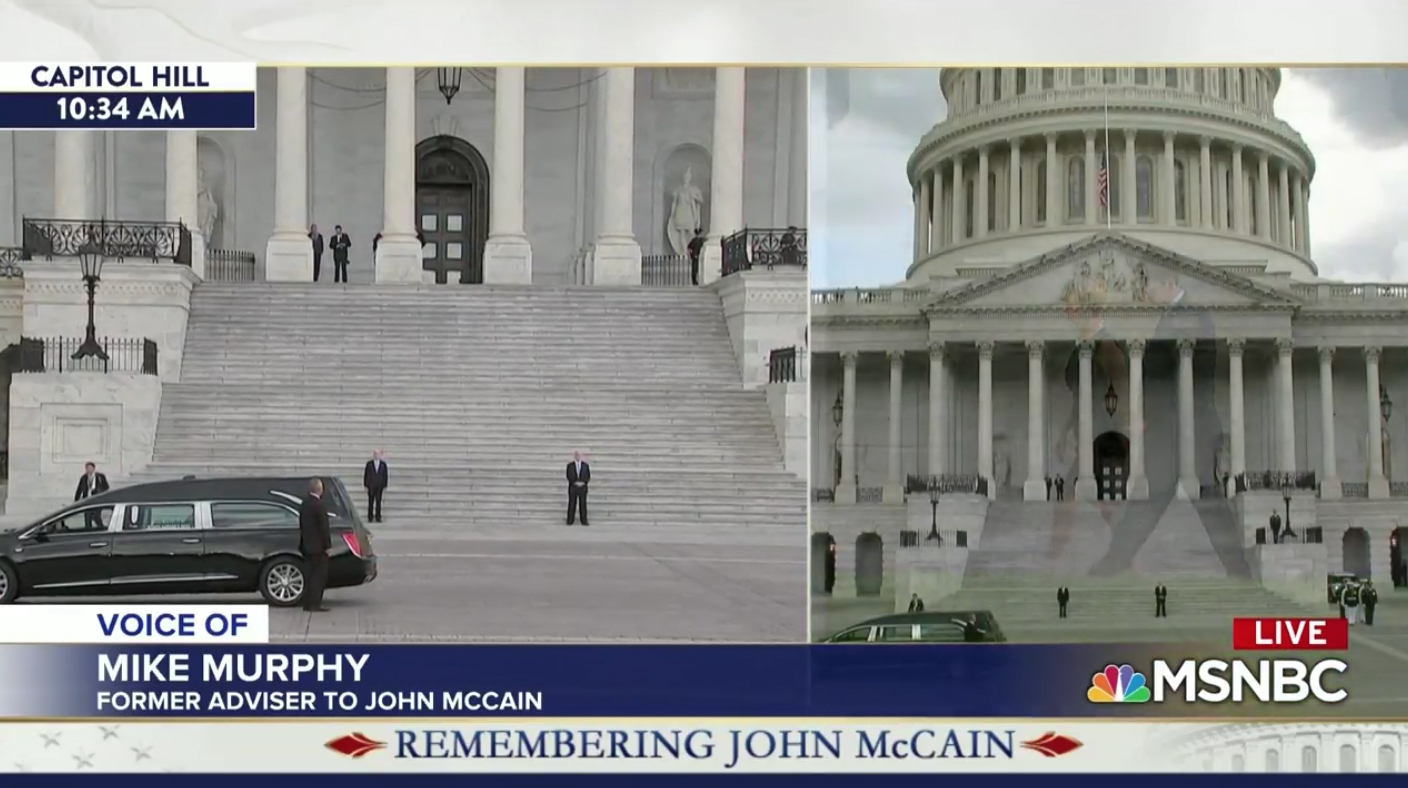 The network also used matching graphics that its parent network, NBC during the coverage, though versions used when splitting coverage between Franklin and McCain's removing the patriotic textured backgrounds in favor of plain gray.
Later that day, the network switched back to using a similar look — but with a gold banner along the bottom reading "Celebrating Aretha Franklin."