Berlin newscast 'Abendschau' refreshes look for 60th anniversary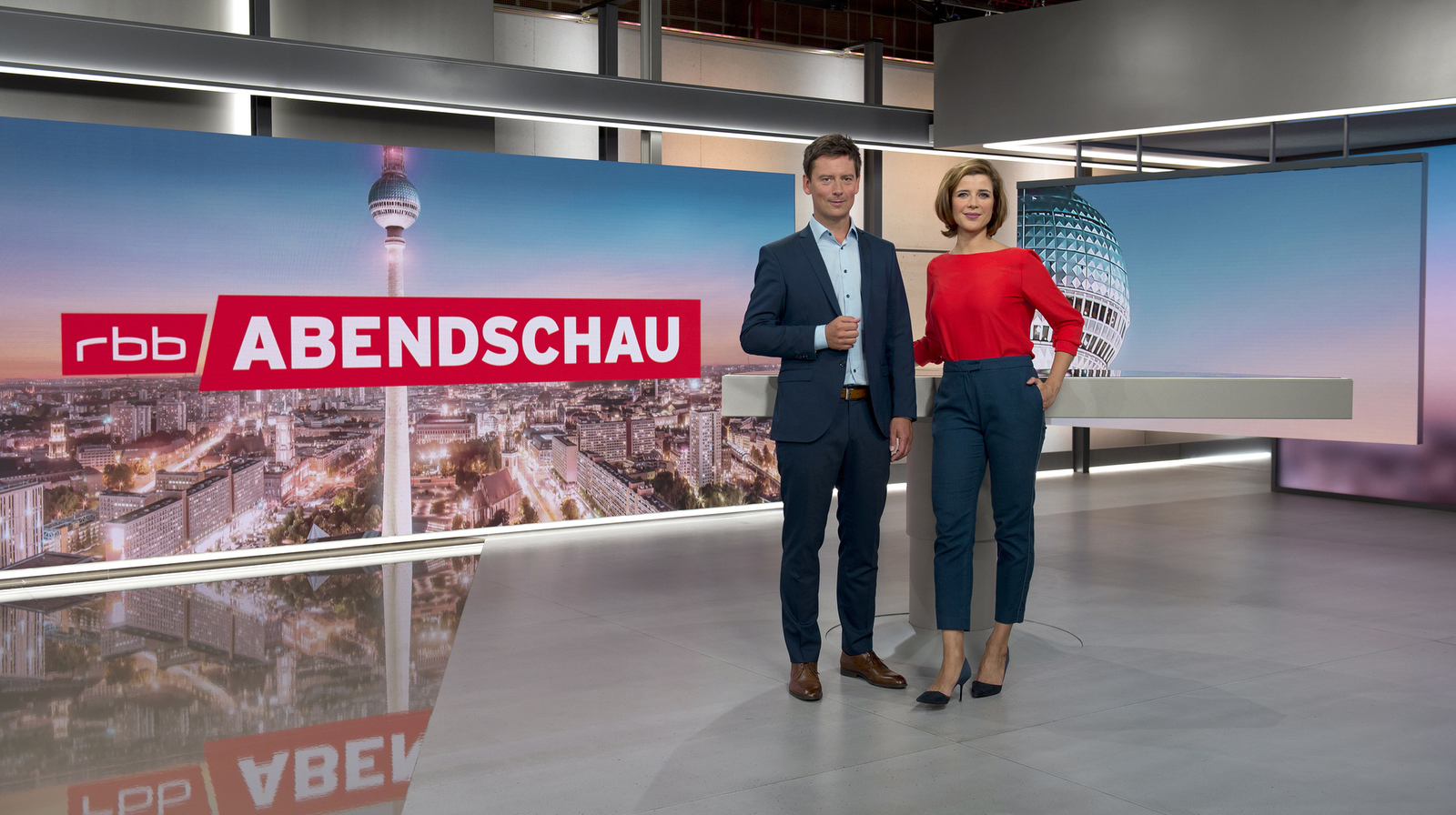 On the 60th anniversary of the newscasts launch, September 1, 2018, RBB's 'Abendschau' debuted a new studio focused on freedom of movement and capturing the uniqueness of Berlin.
The roughly 700-square-foot studio includes multiple LED video walls and a mix of concrete and metal surfaces.
"Our set designer Frank Cremers (of Buero Cremers) has created a cool, urban space, that fits in with Berlin. We deliberately show the most important events of the city not from a virtual studio, but from a generous, open space," said Gabriele von Moltke, the editorial director of "Abendschau."

Set Design
RBB Abendschau
View a gallery of this project…
Frank Cremers notes the design stresses the close bond between the broadcast and the city, embracing the locations contrasts, atmosphere and flexibility.
The results is an open space which allows for multiple broadcast configurations, serving programs including "Abendschau," "Brandenburg aktuell," "rbb24" and "RBB spezial."
"With the huge pictures in the new studio of the 'Abendschau' it becomes clear: We are very close to the people and events in our city," added Moltke.
One of the studio's unique features is a corner LED wall, with two panels meeting at a 90-degree angle, backed by layers of frosted plexiglass and illuminated frames, a recurring piece of the set's design. These elements combine to add layers and depth to the presentation on-air.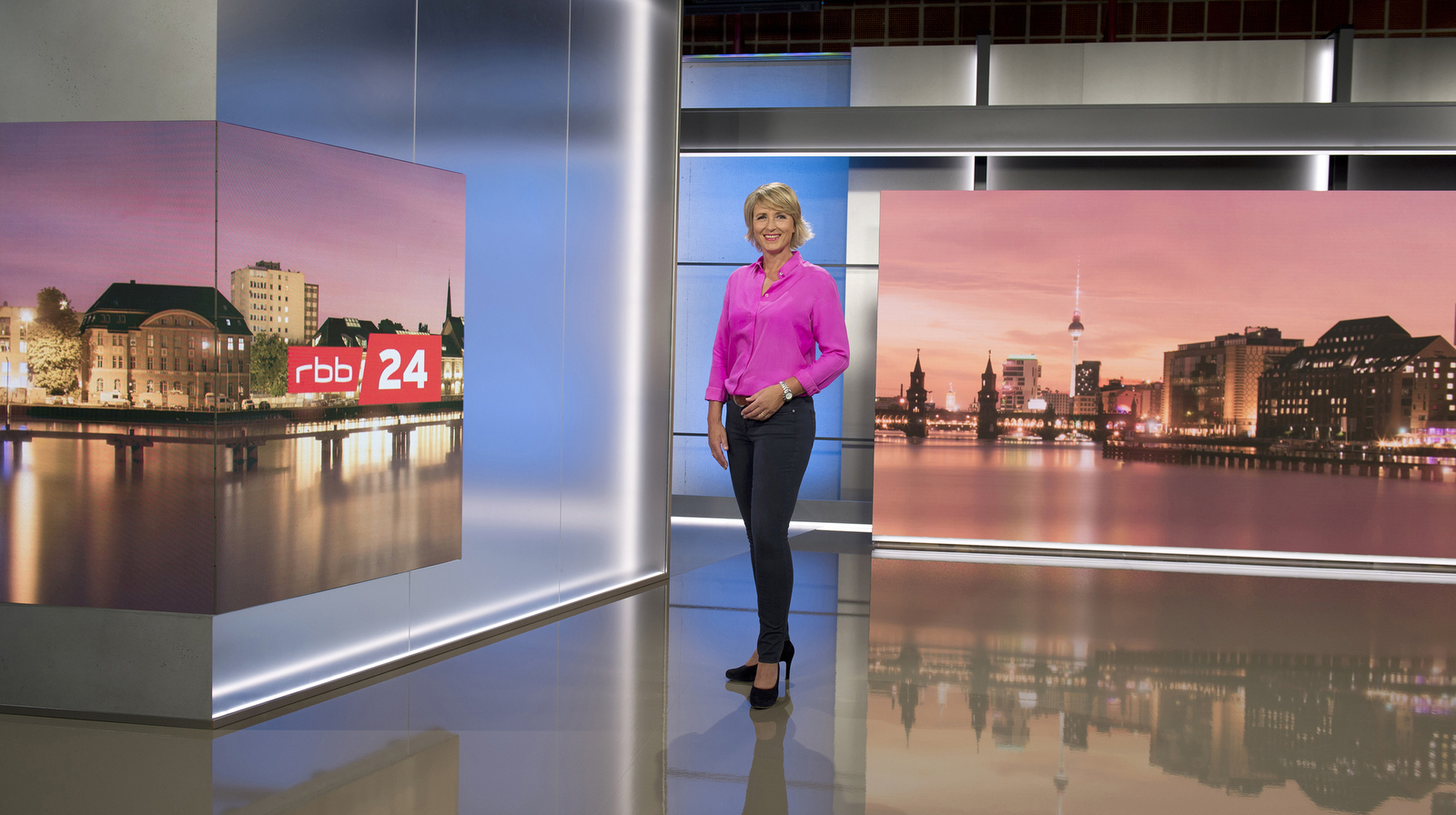 The studio includes a standing-height desk for presenters along with 65 lights to illuminate the space.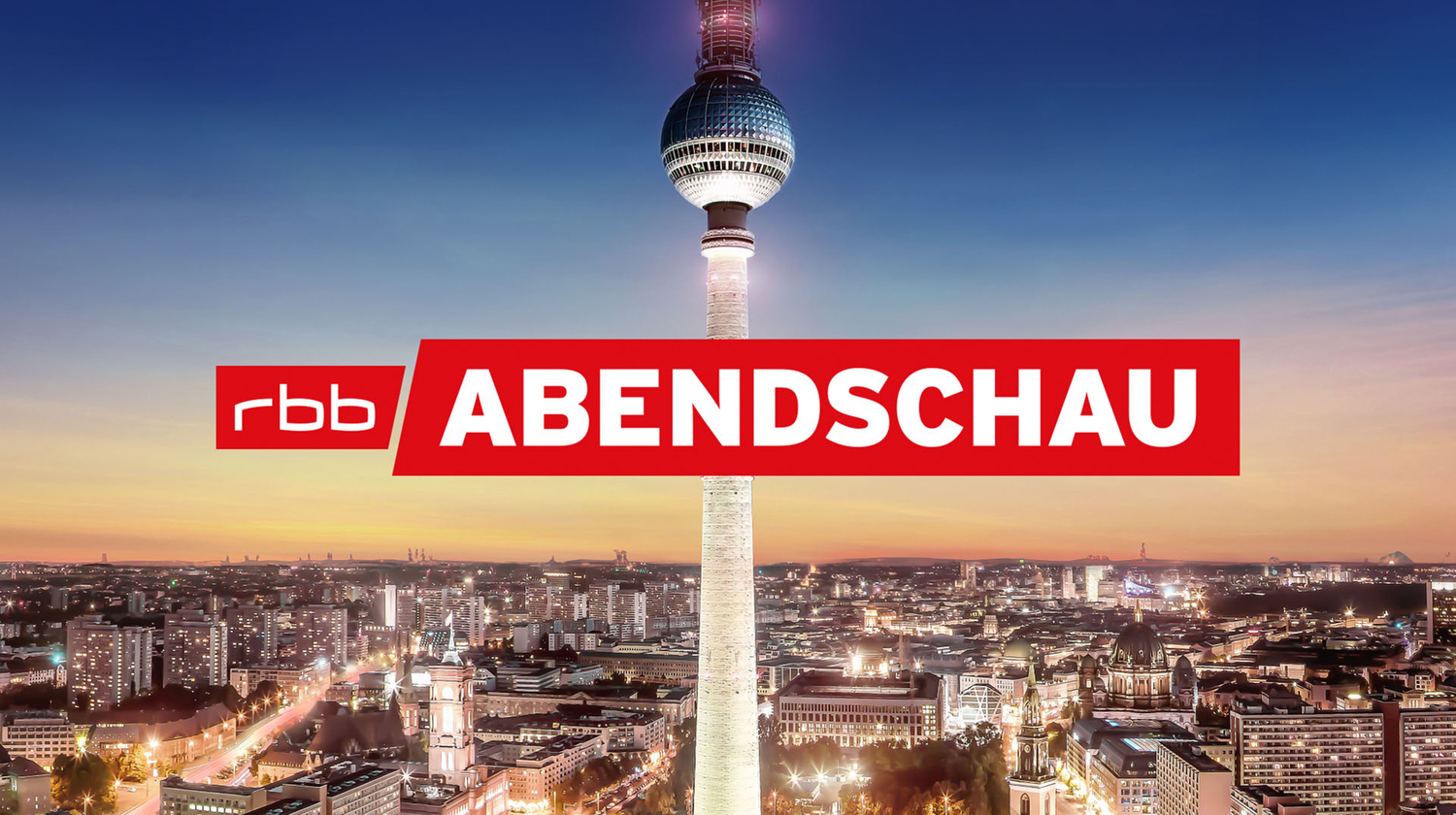 The news programming of RBB also debuted new branding and motion graphics with the update, leaving the previous blue design in favor of bold reds with stylized, timelapse imagery of Berlin.
The latest in design, production and engineering
Subscribe to NewscastStudio for the latest delivered straight to your inbox.