'Today' finds more ways to leverage its video wall area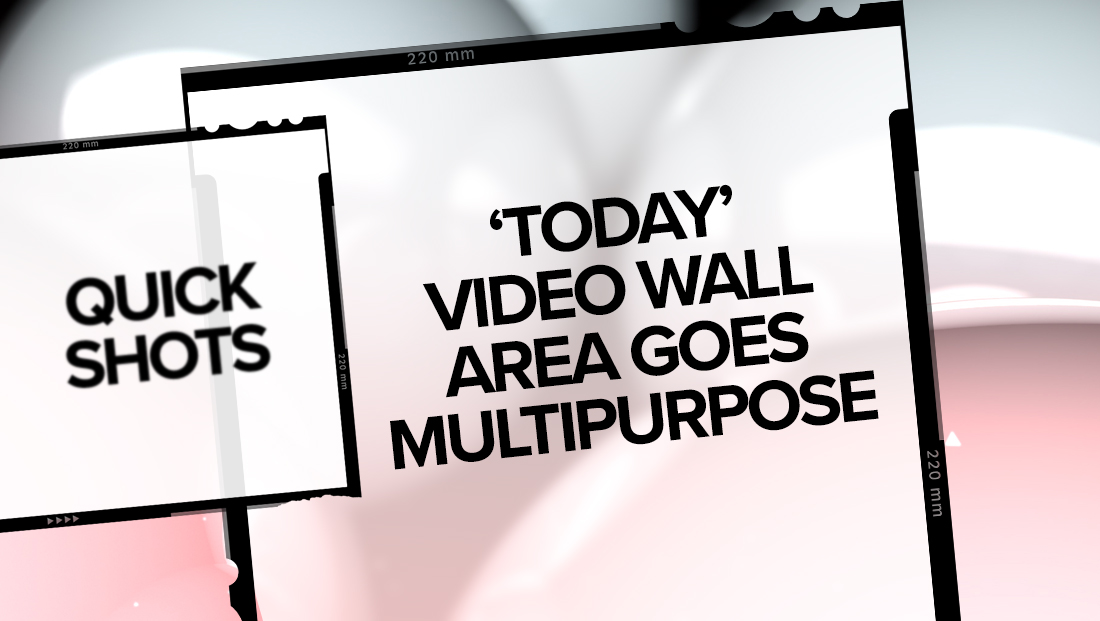 The "Today" show's 40-foot video wall has continued to show its flexibility.
So far this week, the are has been converted into a cozy sofa area — albeit without the fan favorite orange sofa — for an interview with Lisa Brennan-Jobs, the daughter of Apple co-founder Steve Jobs.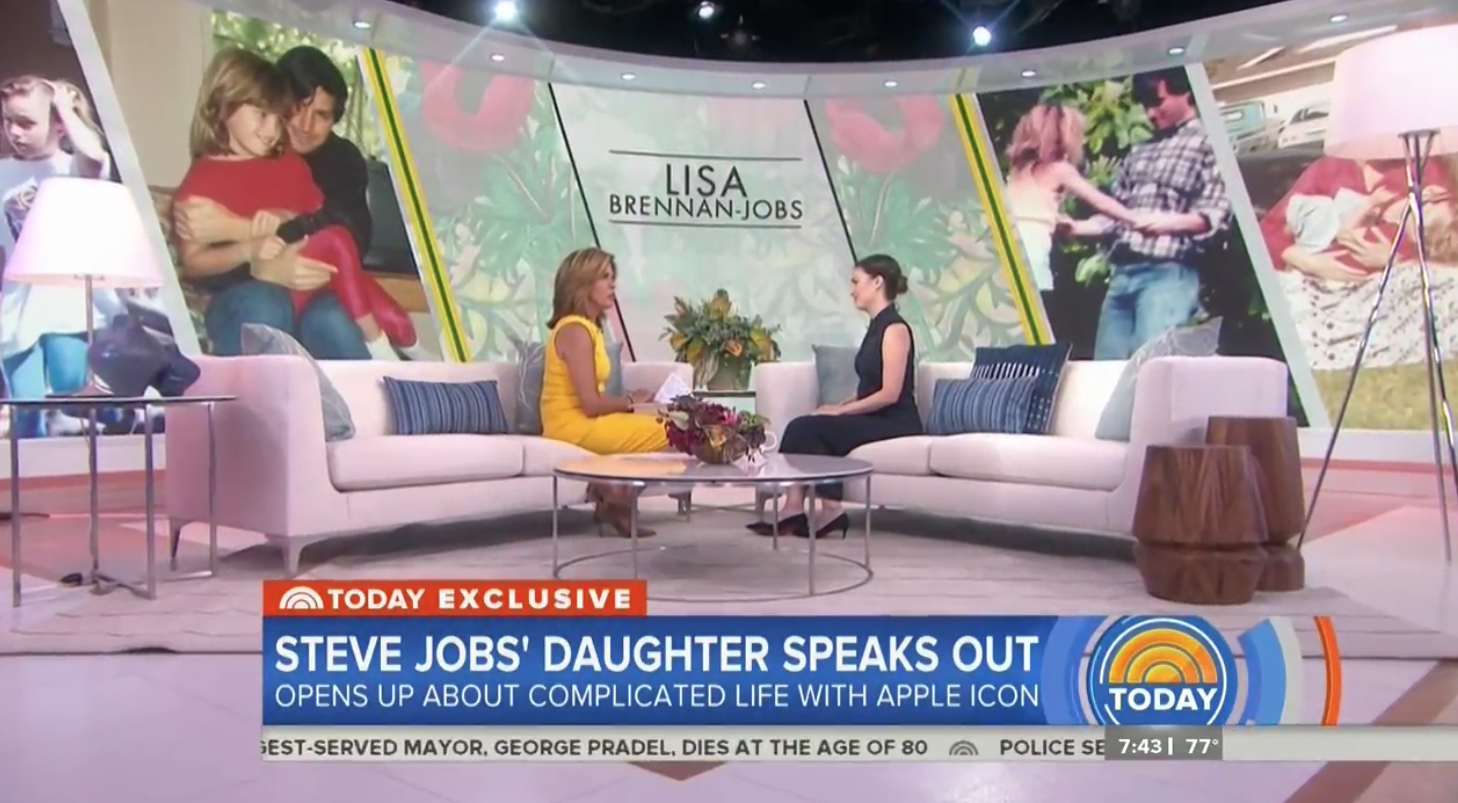 Behind the sofa, which also included living room style furnishings and accessories, was an angular graphic on the studio's video wall showing old photos of father and daughter along with her name placed prominently in the center.