'Today' creates sweeping Hurricane Florence coverage using video walls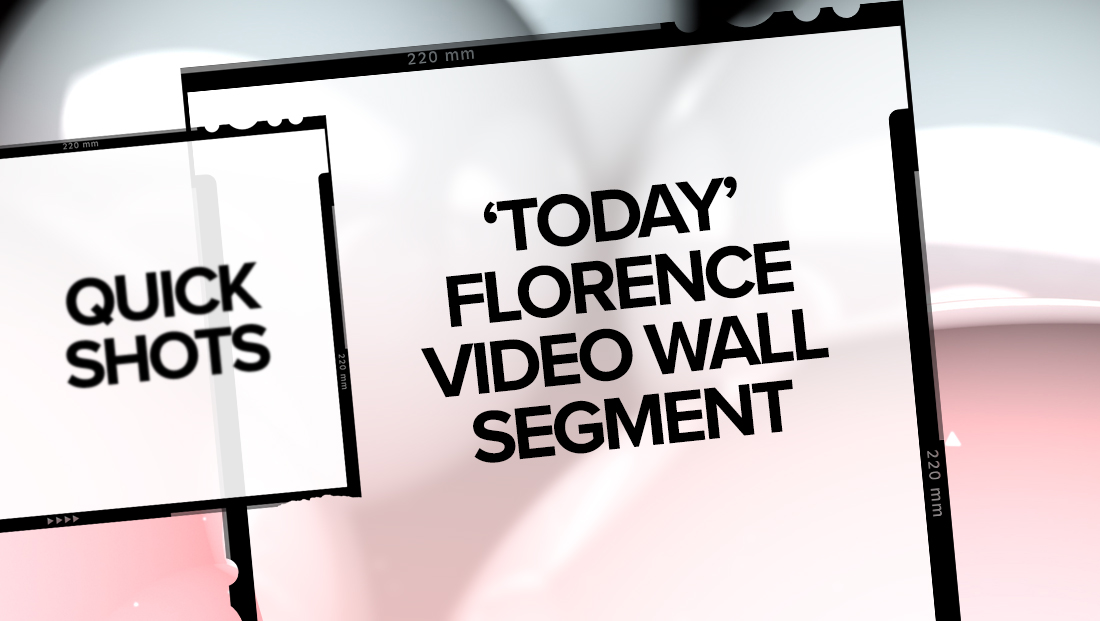 NBC's "Today Show" topped its Wednesday morning broadcast with team coverage of Hurricane Florence that made use of numerous video wall and arrays on the main level of in Studio 1A.
The studio's 40-foot curved video wall played two roles in the sequence, which was shot with a handheld camera — both to show the network's hurricane branding along with a giant weather map — and then reappearing later.
Using the a mix of the "video on video" and "walk and wander" technique, the camera then swept around to use the sliding video panels in the production area to showcase some key facts before pulling back to showcase four vertically mounted panels with live shots.
Next up, the camera swung back over to the curved video wall where Al Roker showcased three maps on it before using the production area's video walls again for an additional map and coverage.
At one point, ironically right when Roker was making wind-flow gestures, the handheld camera seems to tilt and swap awkwardly. Another slightly off-kilter shot occurred again when the camera moved in closer to Roker before tossing back to anchors Savannah Guthrie and Hoda Kotb at the anchor desk.
.@alroker's #HurricaneFlorence forecast on '#TodayShow' was so windy it almost 'blew over' the handheld camera operator — twice #NotSoStediCam pic.twitter.com/S8Sa2ZJ3iR

— NewscastStudio (@newscaststudio) September 12, 2018
The only video surfaces not used were the "Orange Room" panels and the two horizontal rolling monitors.