Networks move to Wilmington for Hurricane Florence coverage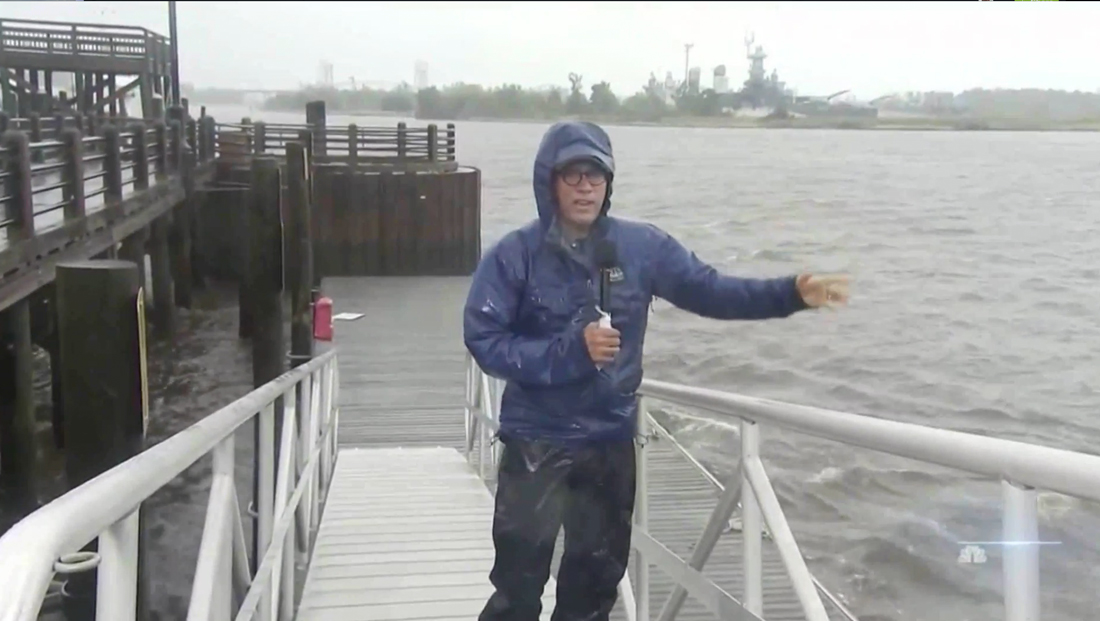 CBS's Jeff Glor also reported from Wilmington, though from what appeared to be a more sheltered — and stable — location.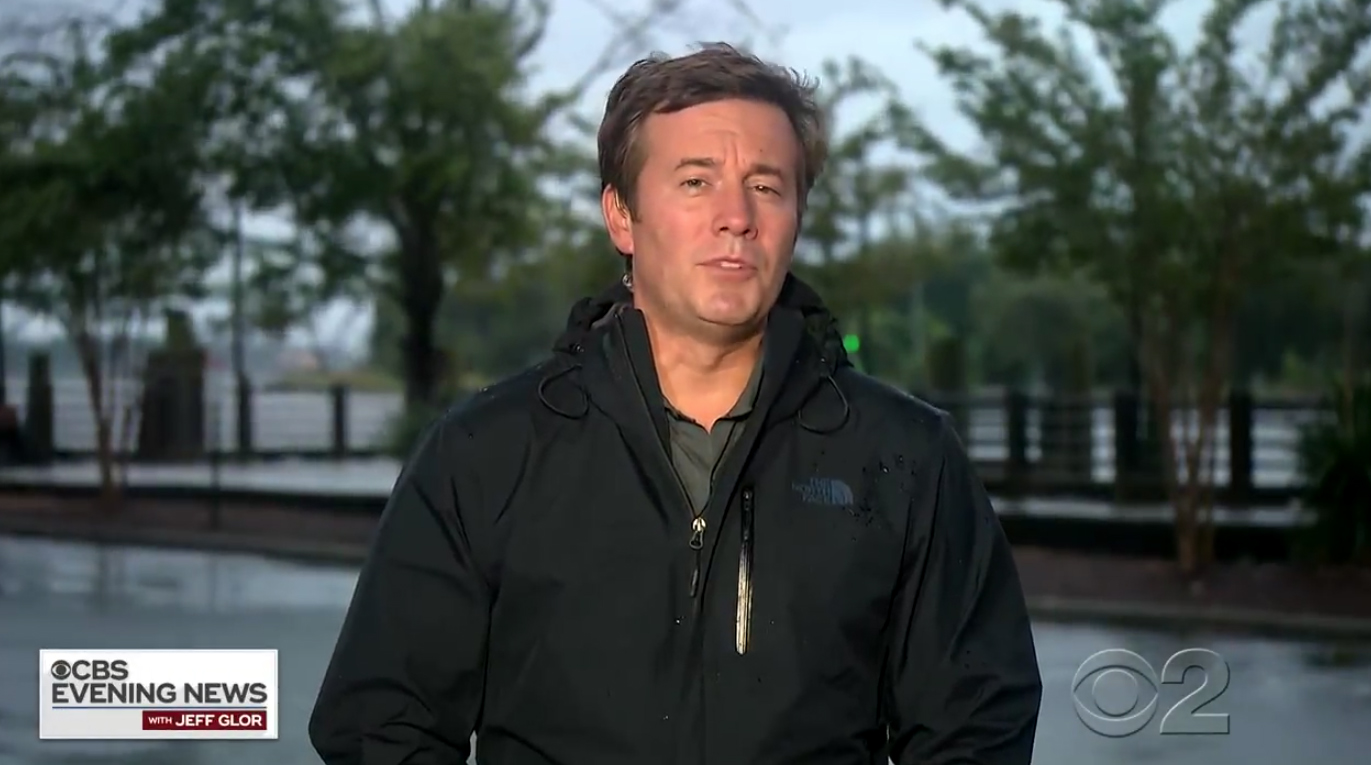 Like NBC, CBS also used a team coverage graphic, though it opted to place Glor in the center with three boxes on each side.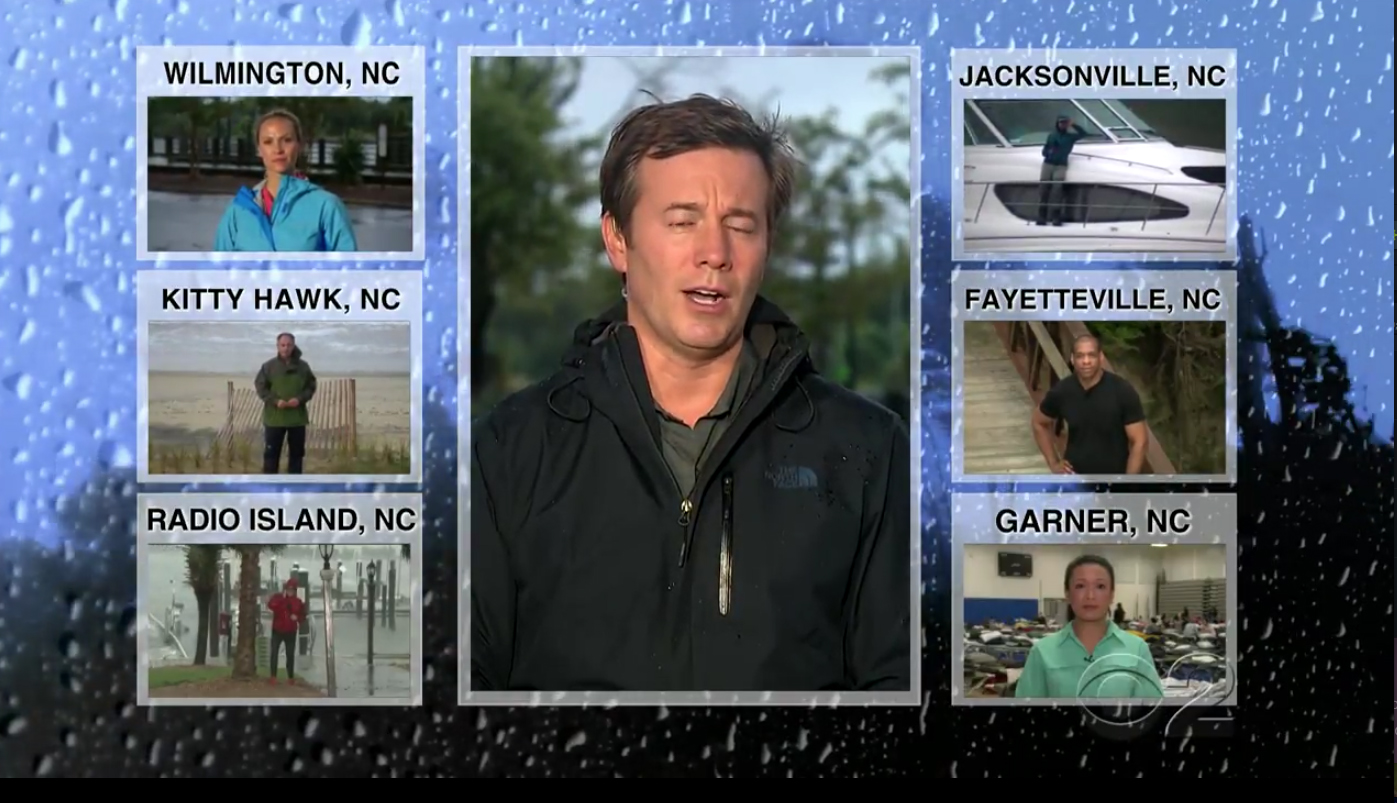 Both CBS and NBC started with live reports from Radio Island, North Carolina, with correspondents Gadi Schwartz and David Begnaud both struggling to stand at times during their reports.
Requisite live shots of reporters @GadiNBC and @DavidBegnaud almost getting blown away — both on #RadioIsland. Keep up the hard work guys! #HurricaneFlorence pic.twitter.com/ERNagckfPB

— NewscastStudio (@newscaststudio) September 14, 2018