How local news is covering Hurricane Florence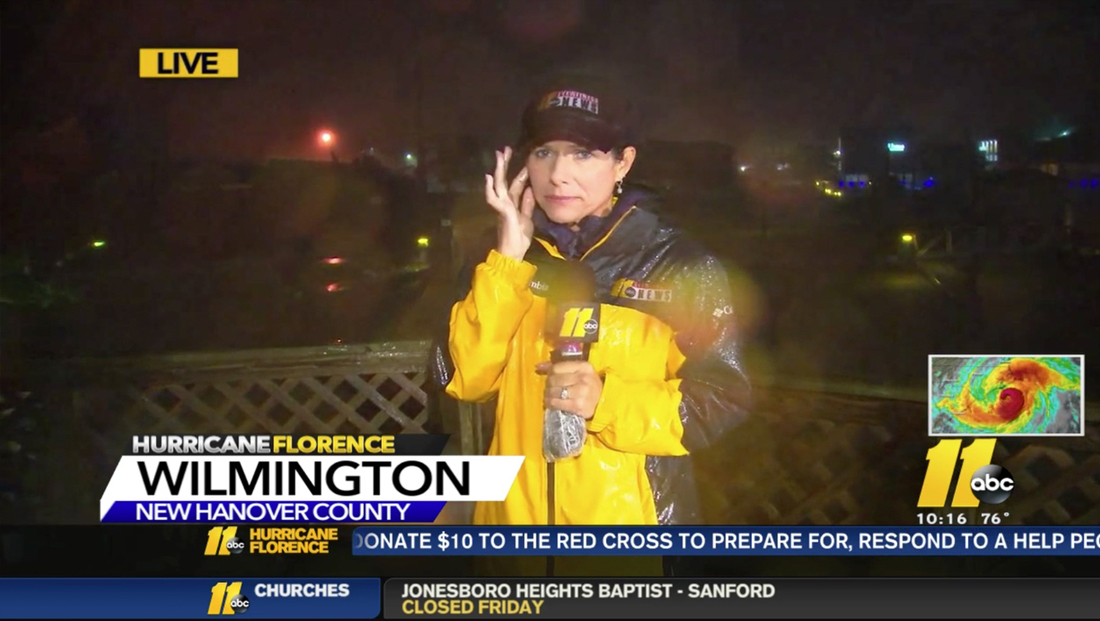 Raleigh ABC O&O WTVD broadcast coverage from its main studio and added a closing ticker as well as one dedicated for Hurricane Florence information — which, along with the bug, meant that three of its "11" logo were on screen during most times.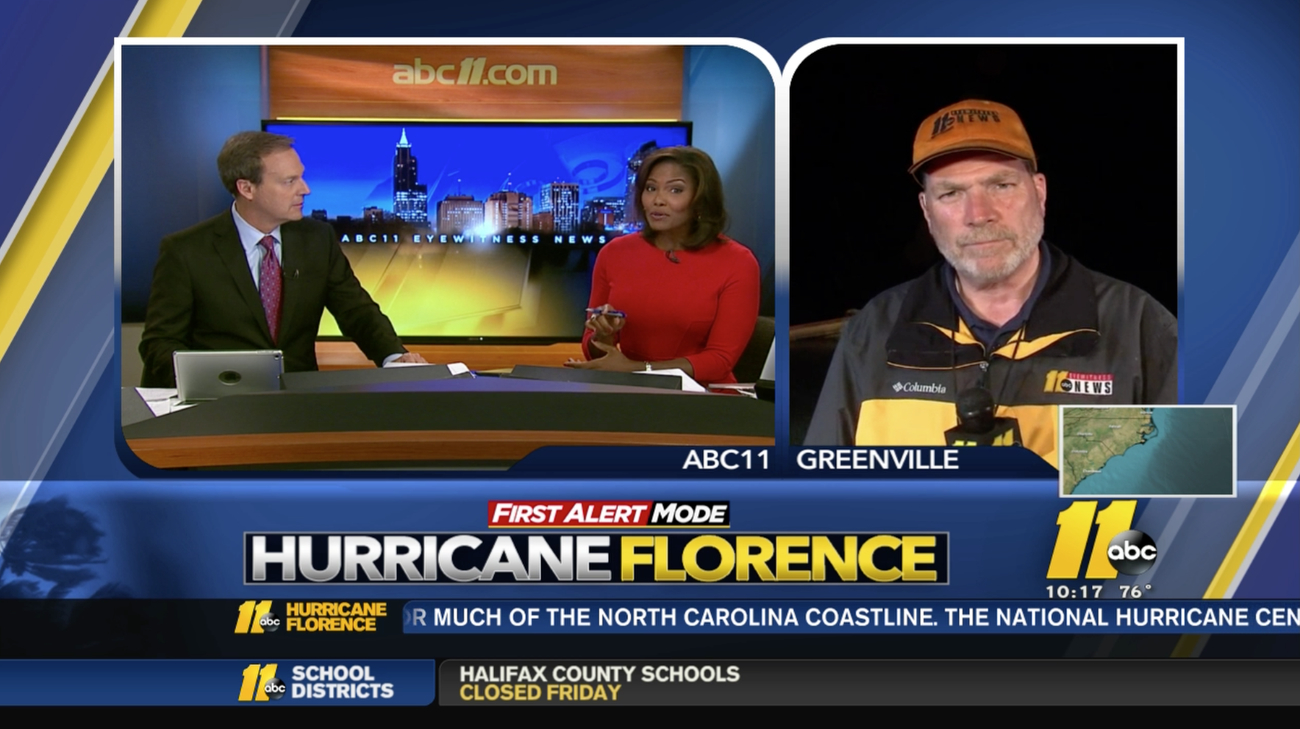 The station was in "First Alert Mode" and also relied on its mobile news vehicle "Breaking News One."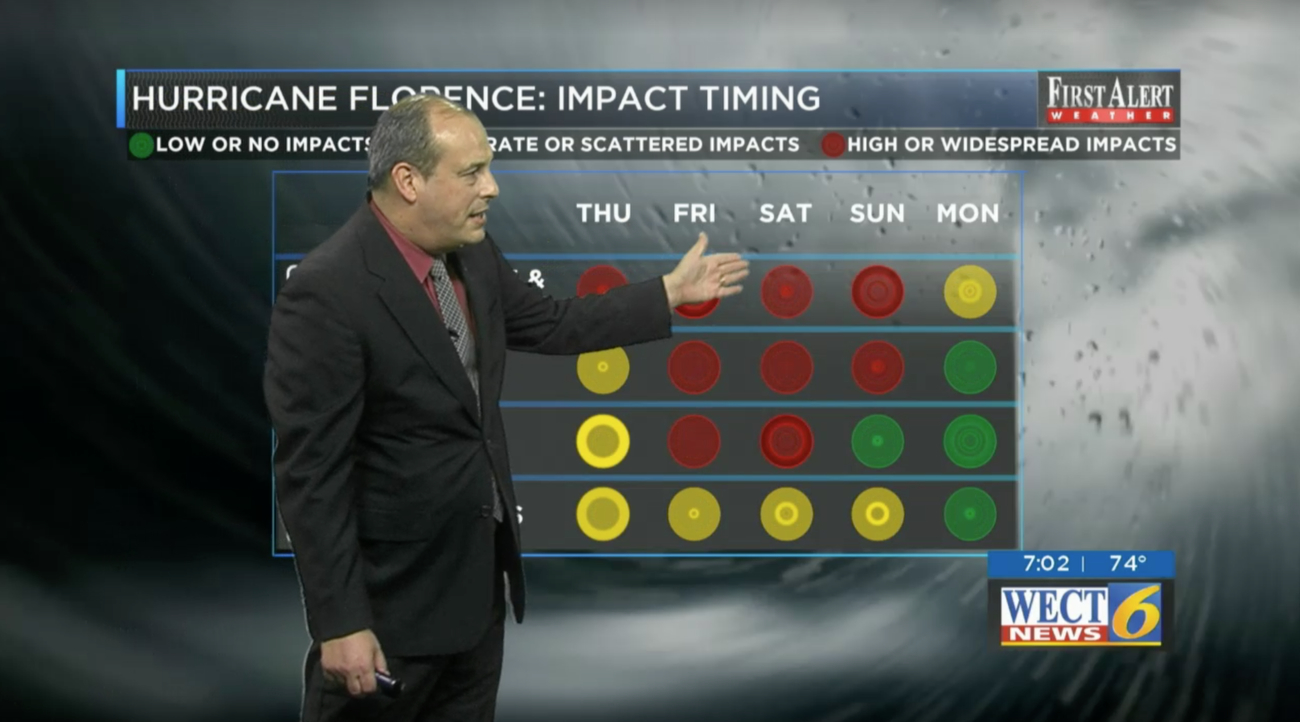 WECT, the NBC affiliate in Wilmington, aired extended coverage using its normal look complemented with additional hurricane related weather graphics under its "First Alert Weather" branding.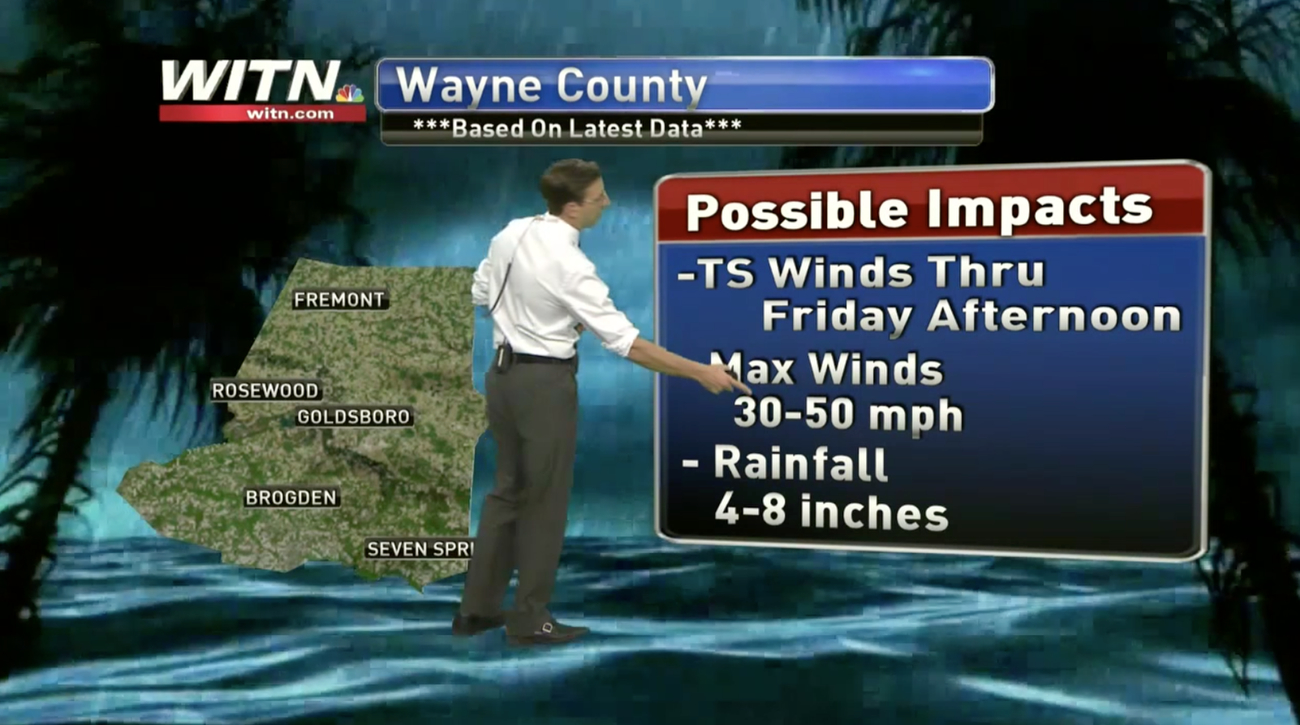 WITN, the NBC affiliate in New Bern offered viewers extreme wide shots of its chroma key setup, allowing forecasters to interact and appear to be "walking on" graphics.
WITN, like WCTI, is licensed to cover the cities of Washington, Greenville and Jacksonville, North Carolina as well as New Bern.