How the network morning shows covered new Kavanaugh accusation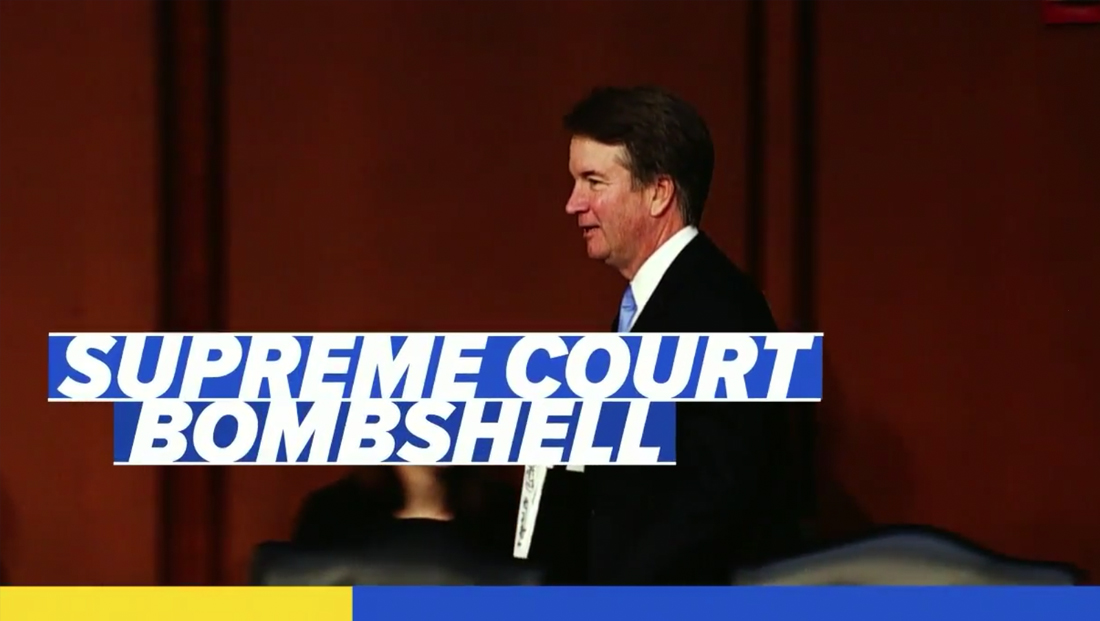 "Today," meanwhile, featured an interview with Jane Meyer, who co-authored the latest article.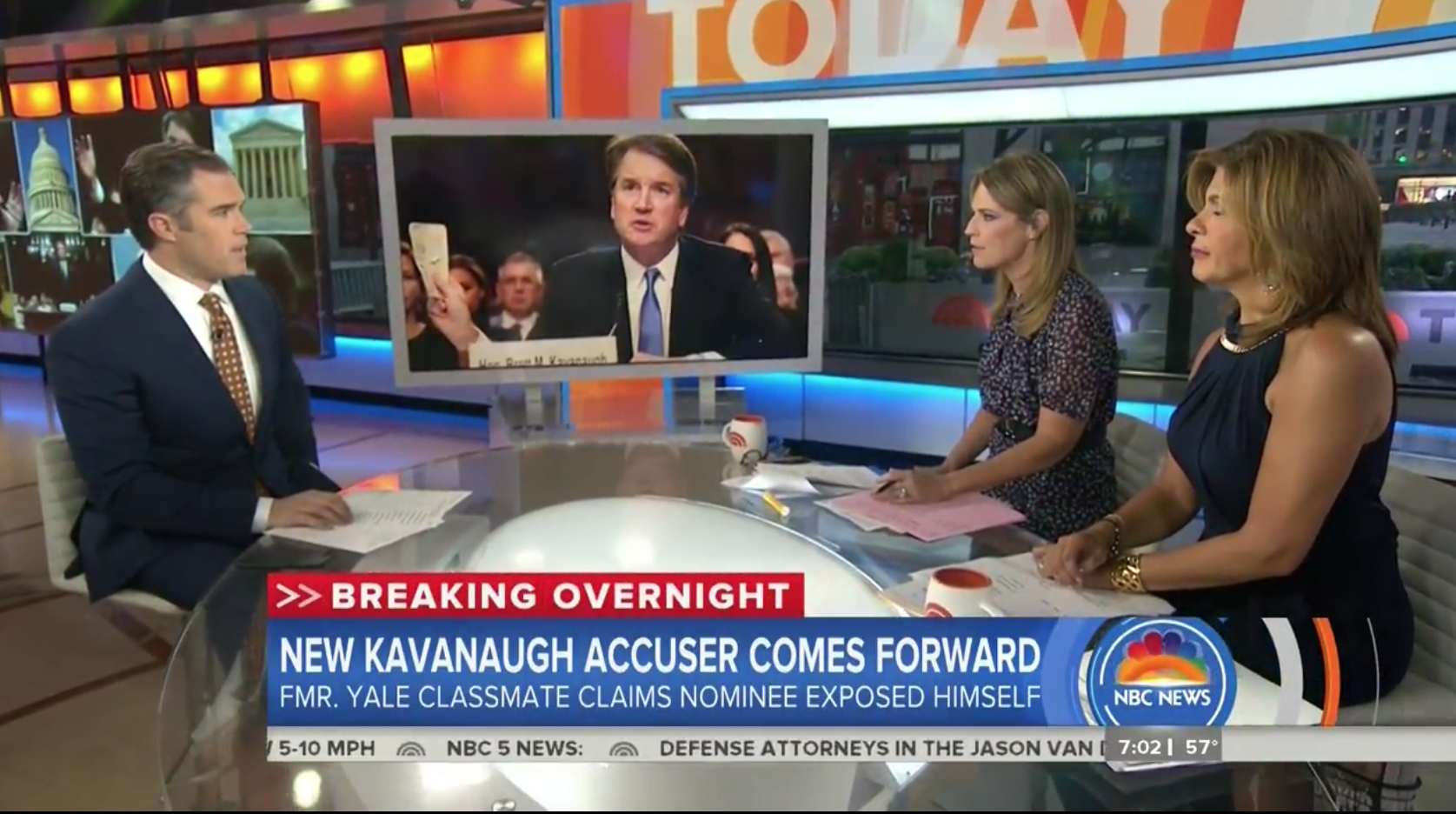 Before the interview, "Today" lead with the headline "New accuser" and a live report with Peter Alexander, who joined Savannah Guthrie and Hoda Kotb in Studio 1A.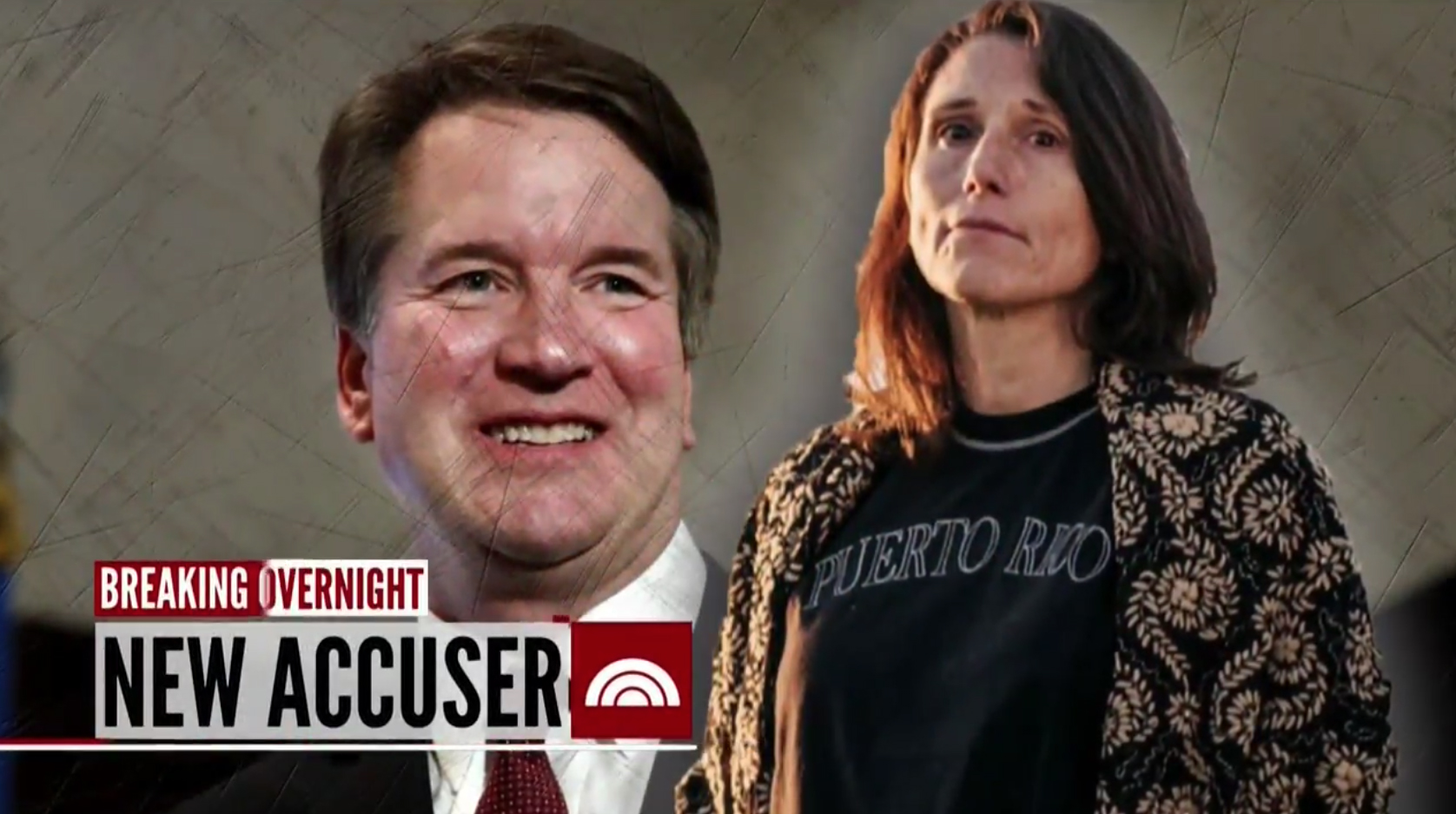 "Today" also used a blurred background of a Yale University sign with "ripped from the headlines" style pull quotes from The New Yorker's report.