'Today' uses video wall to create variety of looks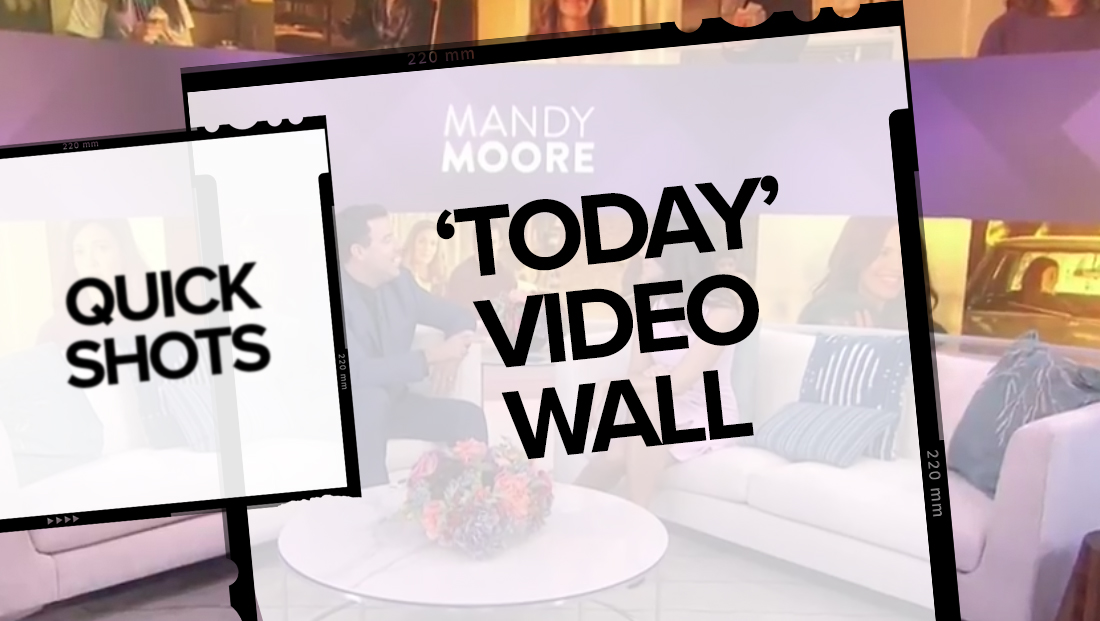 Here's a quick look at some creative ways NBC's "Today" has been used its video wall.
During a Mandy Moore interview Tuesday, Sept. 25, 2018, the show used a bold gold and purple background for its interview with Moore, one of the stars of the NBC show "This Is Us."
The scrolling animation and angular texture in the violet strip proved a bit dizzying as the show slowly zoomed in on the wide shot of Moore and Carson Daly seated on two large sofas.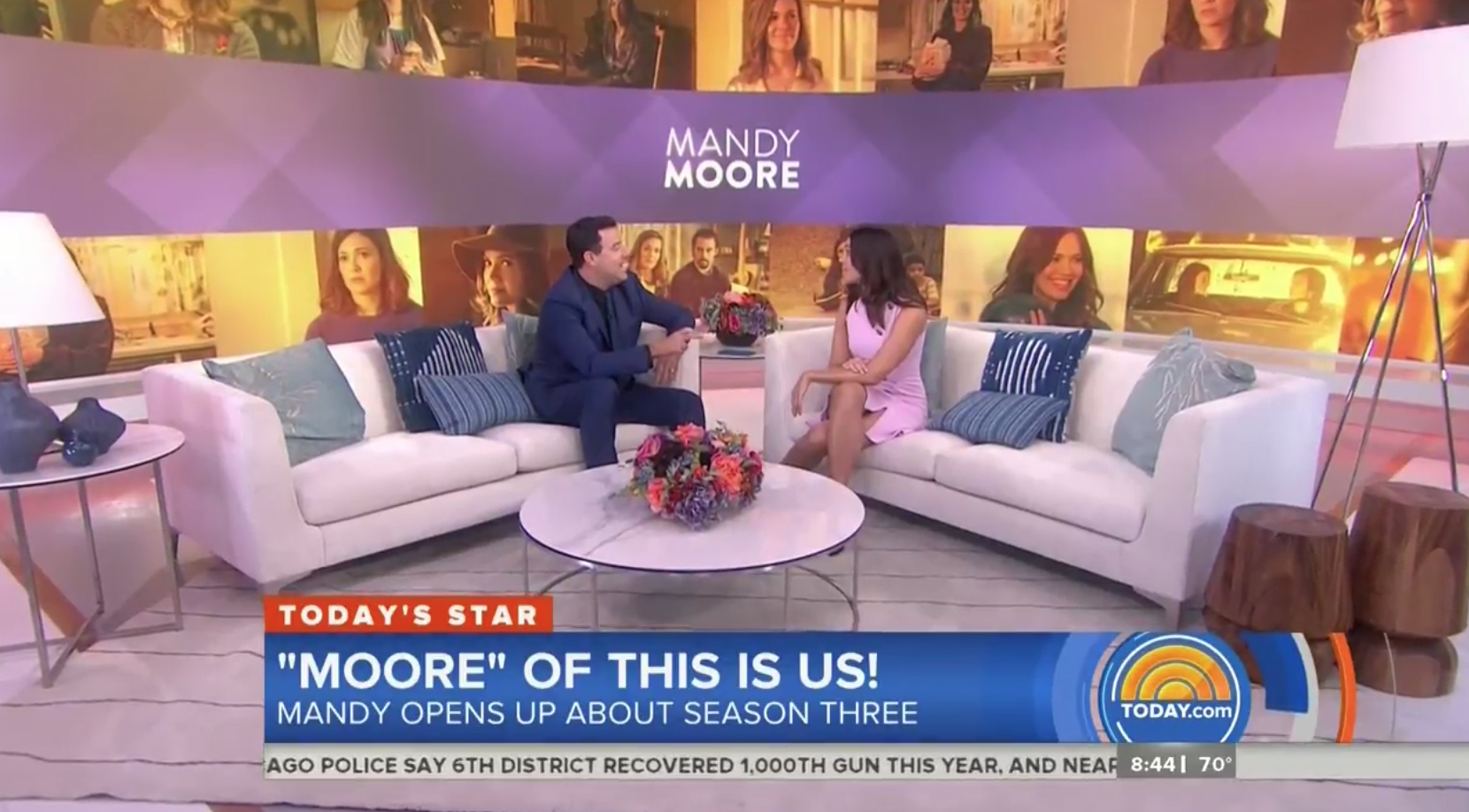 In a cooking segment, Sept. 17, the show created a virtual kitchen, complete with examples of the ever-popular industrial-style pendant lights. Included in the design was a chalkboard with the "Today Food" logo and "Favorite Fall Sides."
Also included were pumpkins and gourds along with virtual shelves of spices and other ingredients as well as a faux window.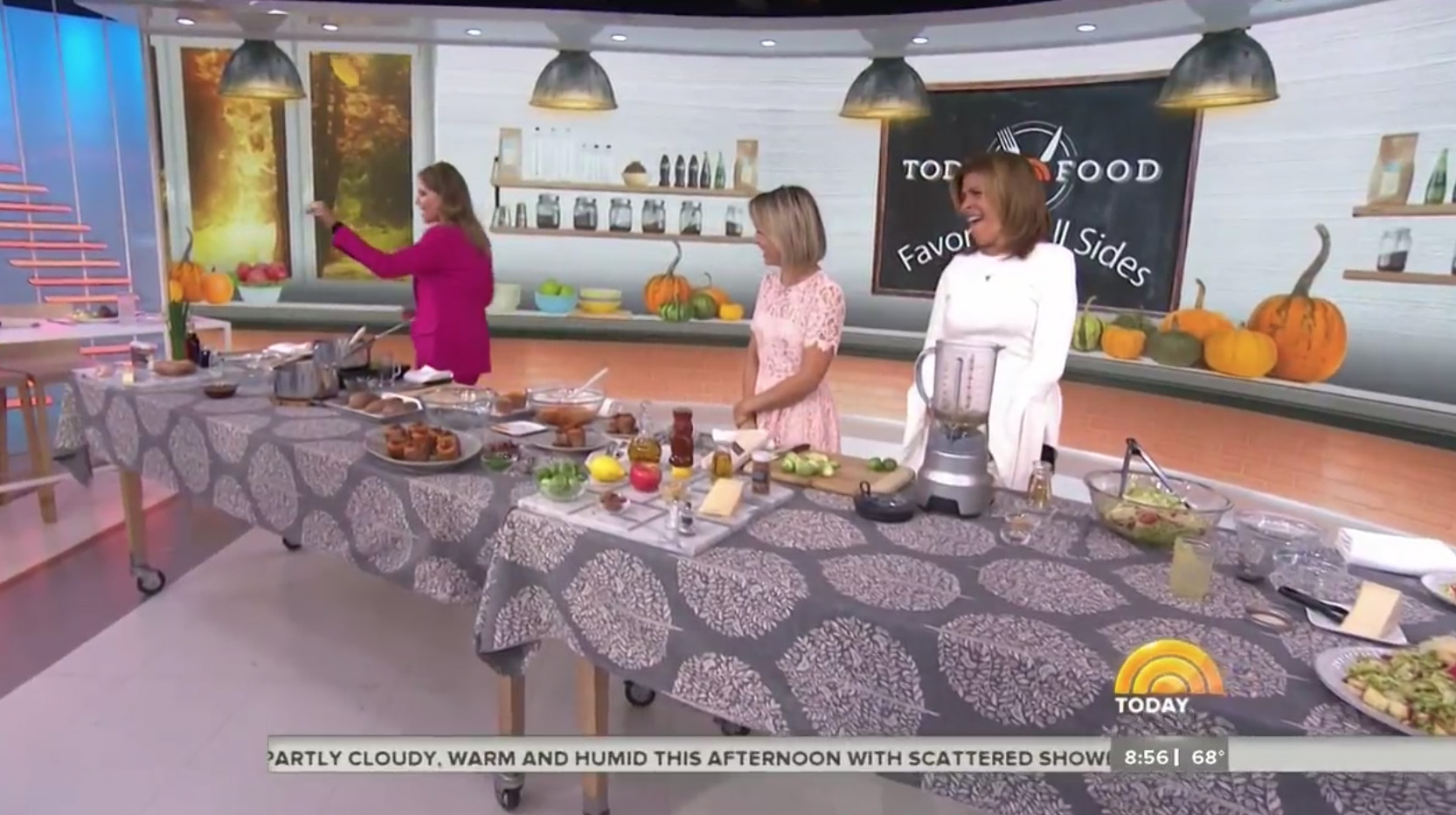 Also Tuesday, for a segment on the Harry Potter-inspired film "The Grimes of Grindewald," a dreary cloudy background was shown behind hosts Daly, Hoda Kotb and Craig Melvin — complete with dramatic lighting bursts that appeared periodically.