Watch D.C. Fox's epic two minute promo it aired during 'Thursday Night Football'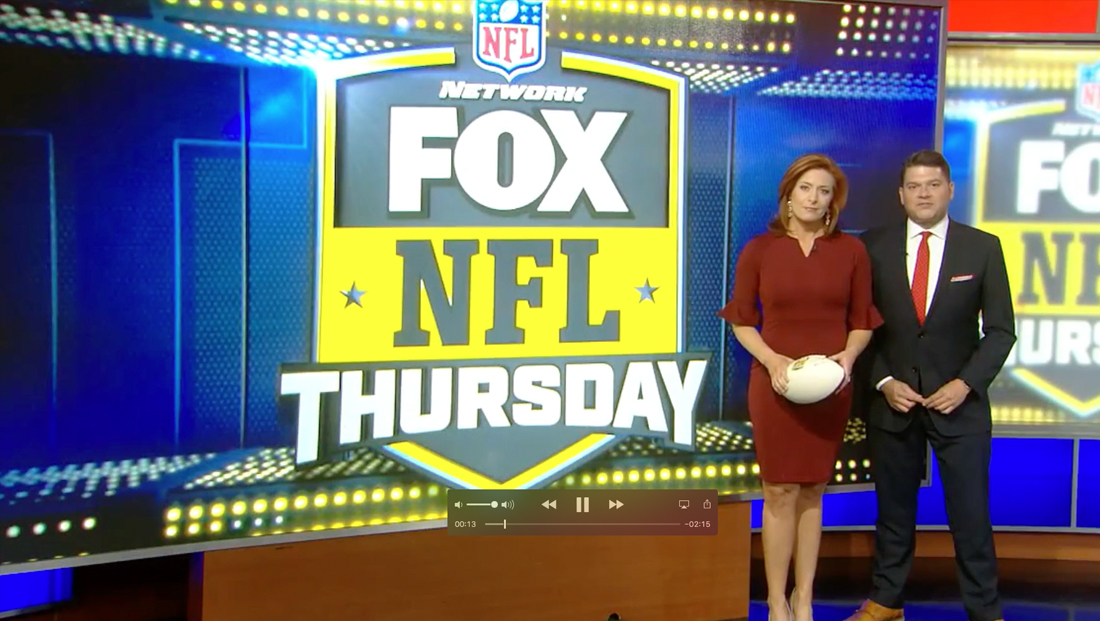 WTTG, the Fox O&O in Washington, D.C., devoted two minutes of a "Thursday Night Football" commercial break to an extended promo for the newscast following the game — as well as the next morning's news.
The taped promo started with anchor and reporters Sarah Simmons and Jim Lokay following "big stories" from "inside the Fox 5 Studios."
As they walked along the station's LED video walls, which were decked out in the new Fox Thursday Night Football logo design, with Simmons carrying a football, the pair teased a story about Fortnite — as well as teasing a story aimed at anyone thinking of skipping work the next day (presumably from staying up late to watch the game and, hopefully, the station's late newscast).
In addition, the station promoted a sports related interview with Washington Capitals hockey player Alexander Ovechkin.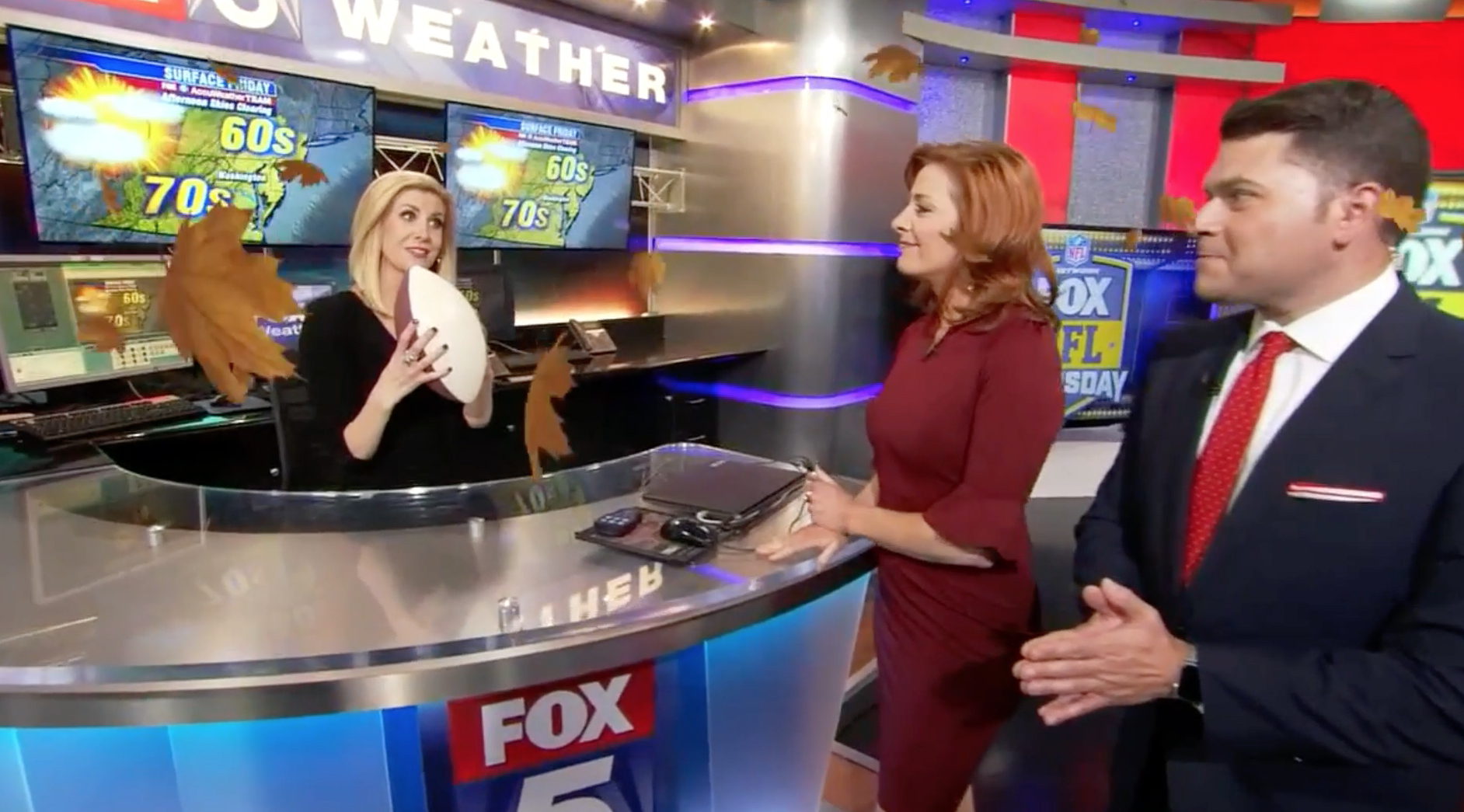 The pair then walked over to the studio's weather center where Simmons passed off the football to meteorologist Caitlin Roth who talked about football weather — complete with animated falling leaves overlaid.
She, in turn, "tossed" the football off screen to morning anchors Allison Seymour and Steve Chenevey, though their segment was presumably taped earlier in the day and the "pass" was created thanks to clever editing.
Seymour and Chenevey, meanwhile, teased the second part of Chenevey's Ovechkin interview before bringing in morning forecaster Tucker Barnes who appeared on screen with a rainy effect that quickly turned to "sun."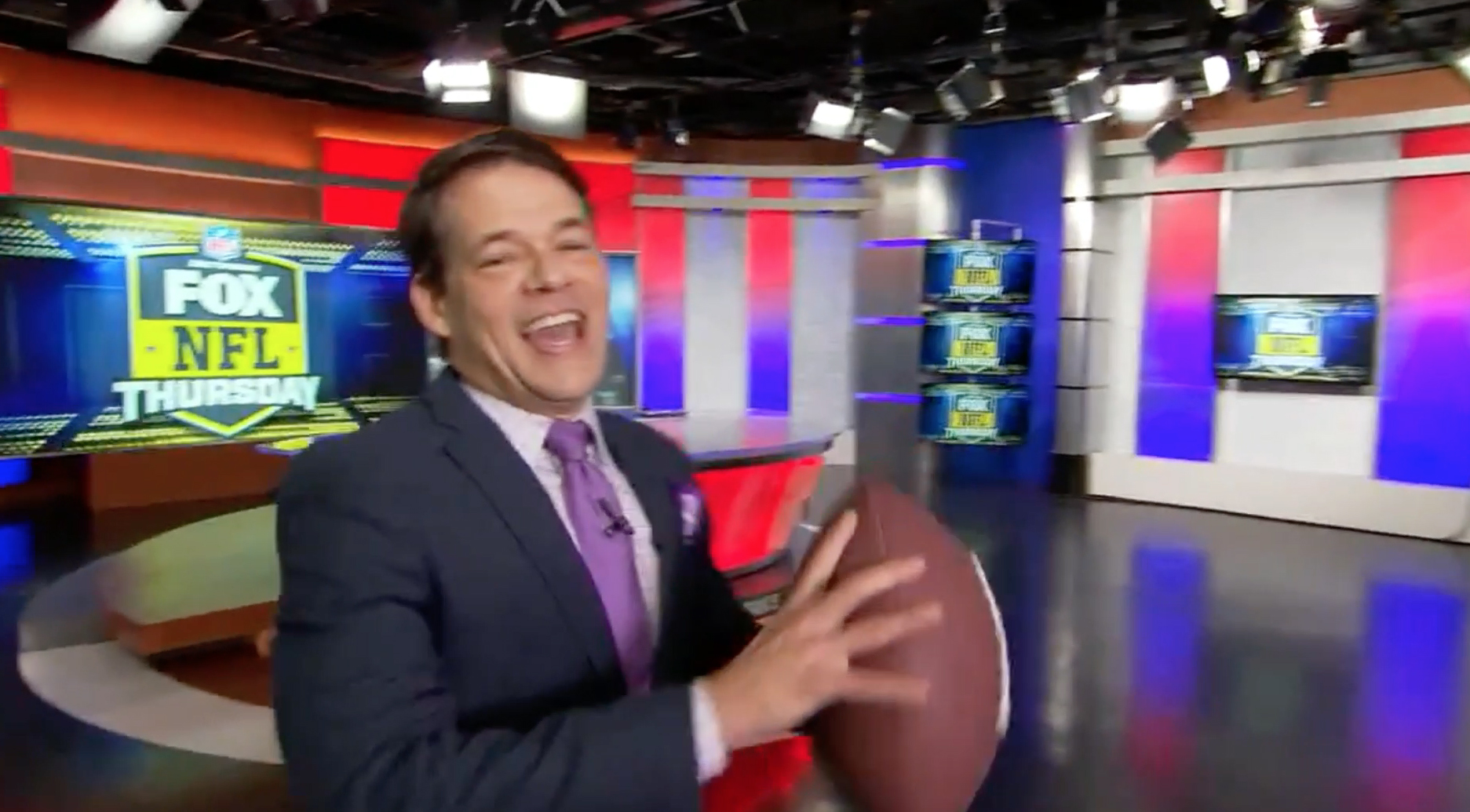 Barnes then tossed the football, while walking across the set, to traffic reporter Erin Como who had a brief tease of the station's "Fox 5 Field Trip" segment.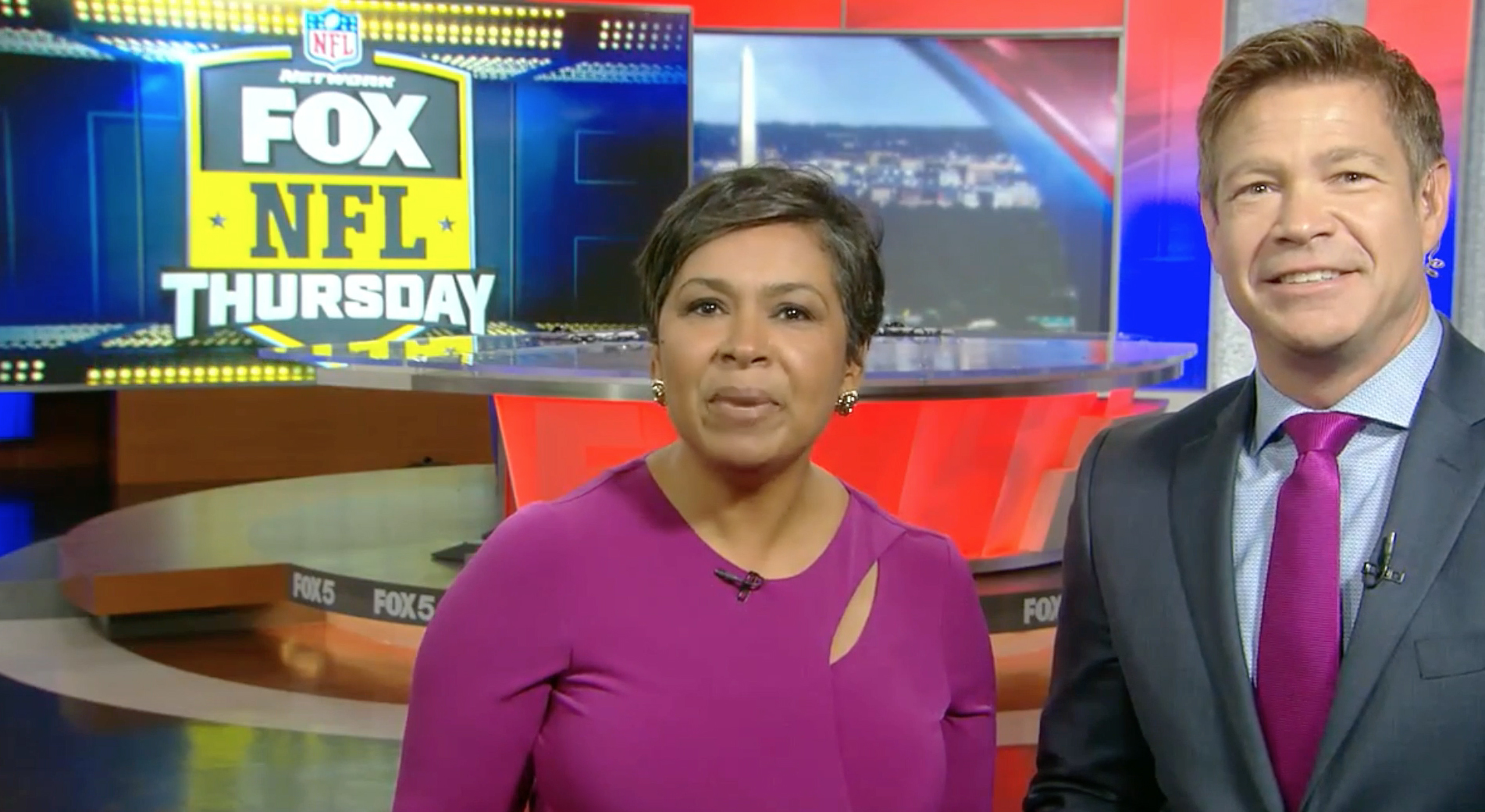 The "pass" was eliminated when Como tossed (in the TV news sense) back to Seymour and Chenevy, who wrapped up the spot by promoting an interview on the "number one" "Good Day D.C." with a star from the new Fox comedy "The Cool Kids."
"Don't touch that remote, the game is coming back in just minutes," said Seymour.
A brief clip from Kiss' "Rock and Roll all Night" along with the hashtag "#WeOwnThisTown" and title card encouraging viewers to "watch, follow, engage."
The latest in design, production and engineering
Subscribe to NewscastStudio for the latest delivered straight to your inbox.