ABC News debuts massive, glitzy new 'Election Headquarters' set on 'This Week'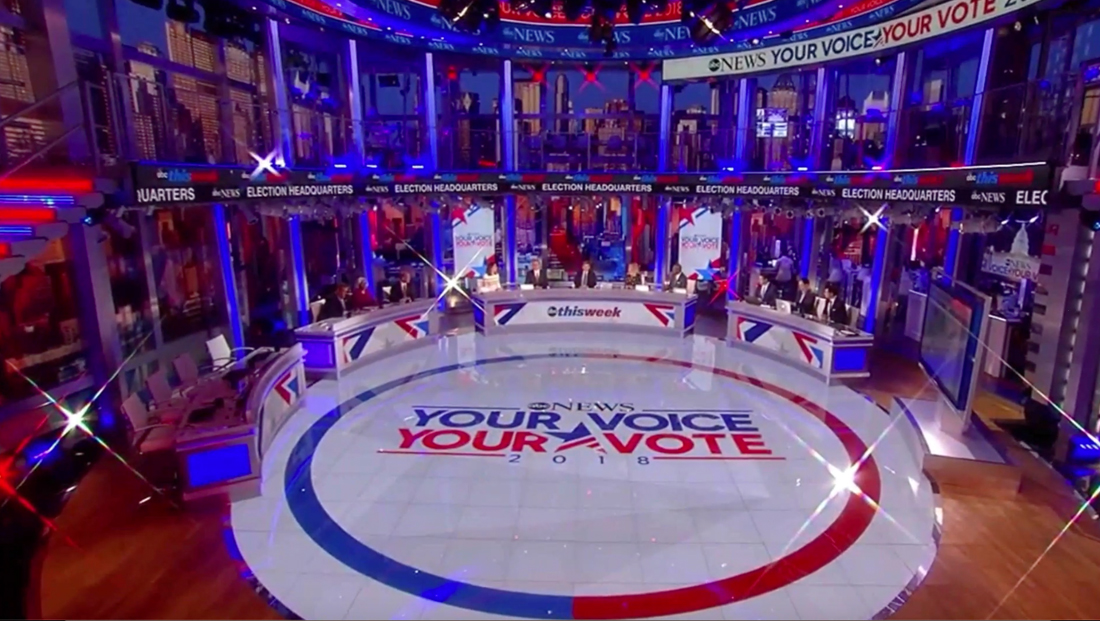 ABC took the wraps off a sprawling augmented reality-powered set on its Sunday political affairs program "This Week."
The two-story 360-degree set from Seth Easter includes four separate desks surrounding a central area designed to showcase augmented reality elements, plus a standup area with interactive touchscreen and workspaces tucked in as background elements.
Sunday's show featured prominent use of the AR to showcase the network's latest polling data. The set is also stocked with a plethora of LED columns and panels with bright red, white and blue colors.
The set is built inside the former home the "The Chew," ABC's Studio TV2.
Read more about the set design in our interview with the designer Seth Easter.