'Fox & Friends' dubs its own 'Fox Square' the 'crossroads of the world'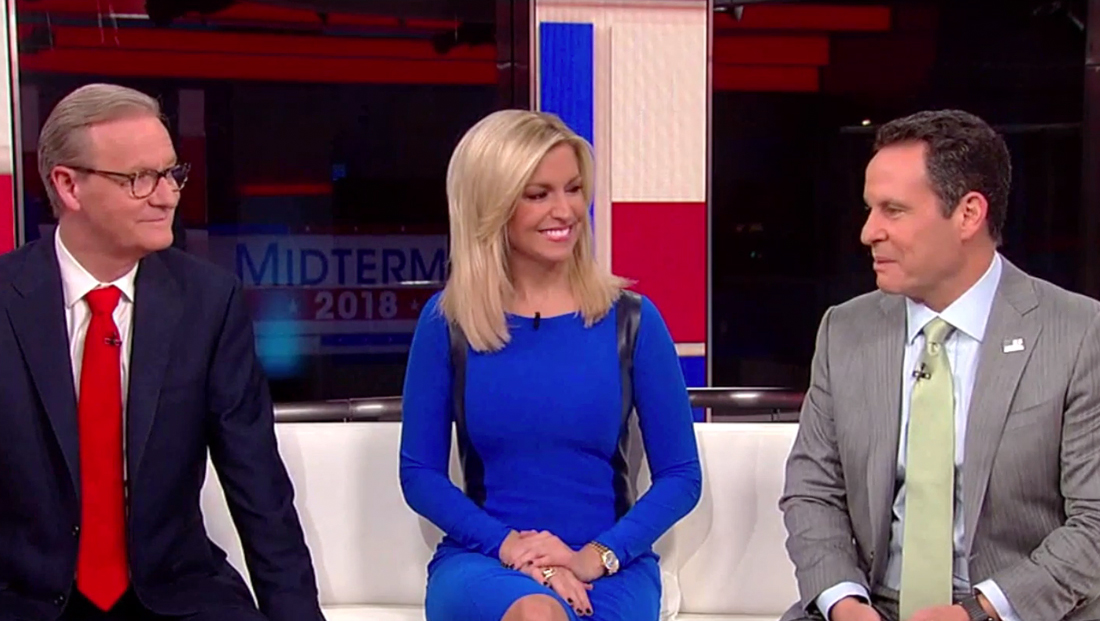 "Fox & Friends" opened its Monday, Nov. 5, 2018, show showering praise on the outdoor studio and experience, "Fox Square," the network built for its coverage of the 2018 midterm elections.
"I could see this being the place to be from around the country, not only New Yorkers, people flocking in just to be a part of it," said co-host Brian Kilmeade.
"So, crossroads of the world?" asked co-host Steve Doocy.
"I probably would have been better off saying that," admitted Kilmeade.
"You're invited not only just to watch on television, but if you're in the area, stop by we'll be live tomorrow," said Doocy.
Fox debuted the full version of Fox Square Sunday night on a special edition of "The Five."
"Fox & Friends" originated from the outdoor space Tuesday, Oct. 30, though the network hadn't installed the full set yet.
The previous night, when Fox Square debuted, "The Five" labeled the debut as a "Fox News Alert," which was then followed, almost immediately, by another alert — this one that midterm elections were just two days away (at the time). In other words, the "alert" was issued over something that's plainly clear by looking at any calendar.
Two non-alert '#FoxNews Alerts' started off the '#TheFive' Sunday: The debut of the network's own #FoxSquare set … and then one that the midterms are two days away… pic.twitter.com/hOtrtYTavJ

— TVNewsMix (@TVNewsMix) November 5, 2018