CNN opens 'Election Night in America' with familiar tune, style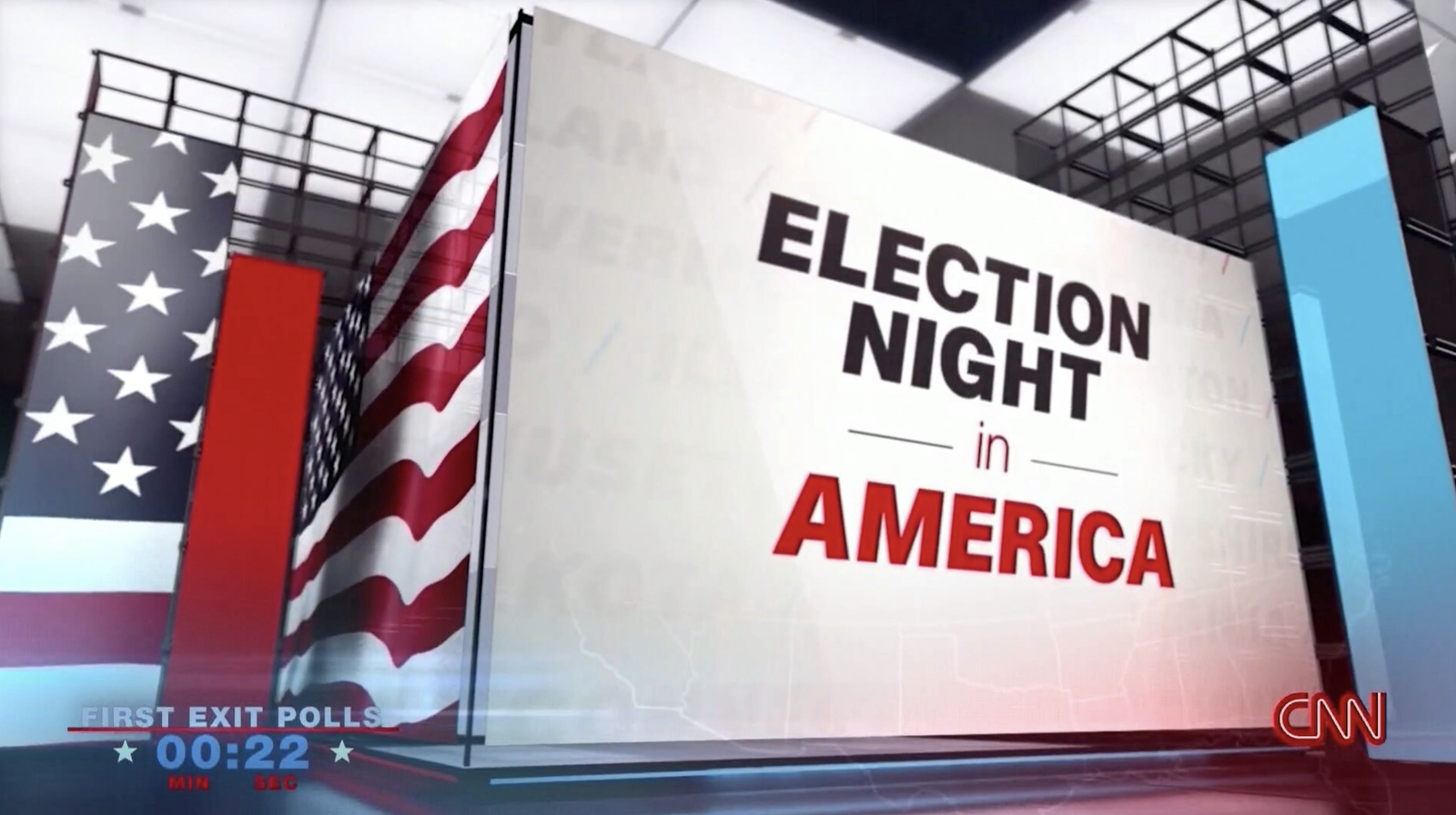 As with the past few election cycles, CNN's "Election Night in America" began with an over-the-top intro featuring soundbites of candidates and President Trump from across the campaign trail.
Musically, "We Have Prevailed" by Aleksandar Dimitrijevic begins the cold open for "Election Night in America."
As the sequence reaches a climax the music transitions to the drum-heavy "Operation Breakout" track by Gabriel Shadid and Tobias Marberger, finishing with large text showing key themes of this election night.
Both tracks, which are CNN's standards for election night coverage and debates, are from the Epic Score production music library.