'Today' blows away teases, open for election-only coverage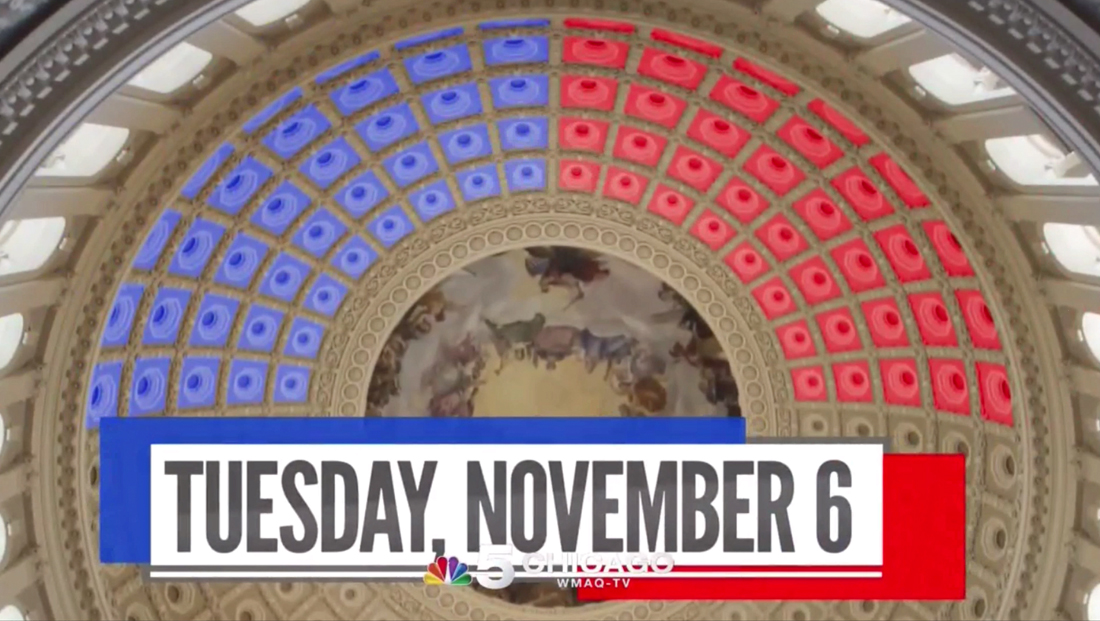 NBC News' "Today" devoted all of its teases to election coverage — along with a patriotic themed open for its Tuesday, Nov. 6, 2018 edition.
The announcement, which played over the show's customized election theme music from Warner/Chappell Music first introduced in 2016, was customized for the occasion.
The on-screen graphics also interpreted the coffers inside the Capitol dome as a "balance of power" style graphic (albeit one that takes some artistic license), while elegant text depicting the NBC News logo and key numbers in this election appears to be "woven" into animated fabric.
In addition, anchors Hoda Kotb and Savannah Guthrie moved from the normal home base in Studio 1A to the star-shaped desk moved into the space in front of the studio's 40-foot video wall. The network also used the sliding video panels in the "production area" for an extended explainer with Chuck Todd.