'GMA' blends politics, other news in election day open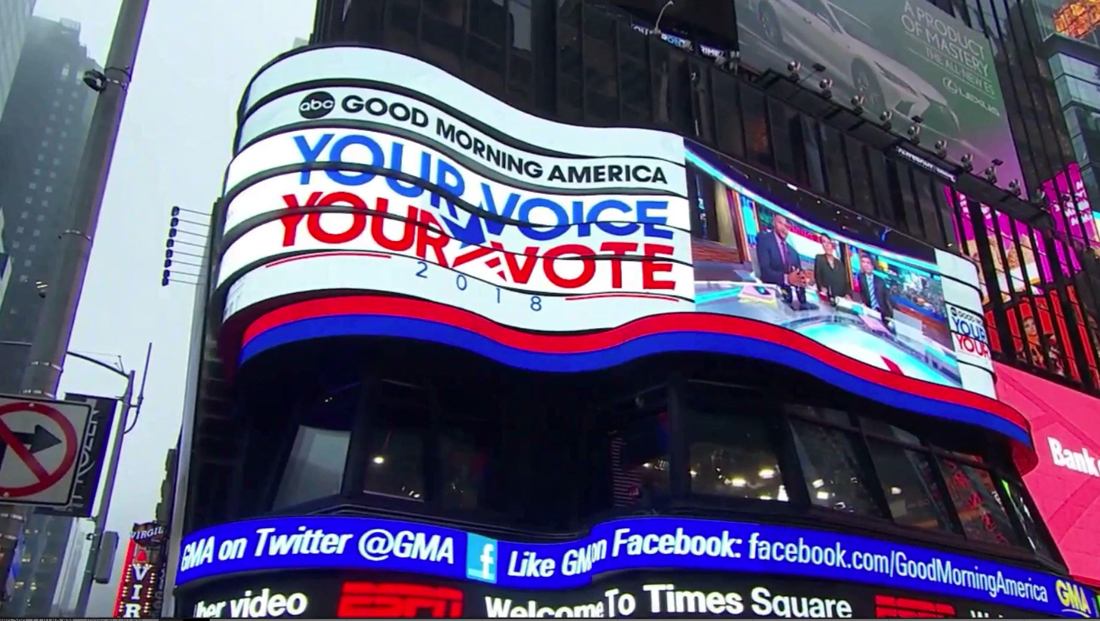 ABC's "Good Morning America" devoted significant time to election day coverage but, unlike rival "Today," mixed in other stories into its teases.
Like "Today," "GMA" also used a special open and the show's Times Square studio boasted red, white and blue graphics in place of the normal gold and blue look.
Notably, "GMA" did not use ABC's massive "Election Headquarters" set that "This Week" and "World News Tonight" both have already used.
During election themed teases, special music was used before fading into the show's normal pre-show track.
While ABC did not devote its entire tease block to election day, it did use a "sandwich" approach — placing the topic at both the start and end.