'Sunday Today' moves back to 1A after a week on Megyn Kelly's old set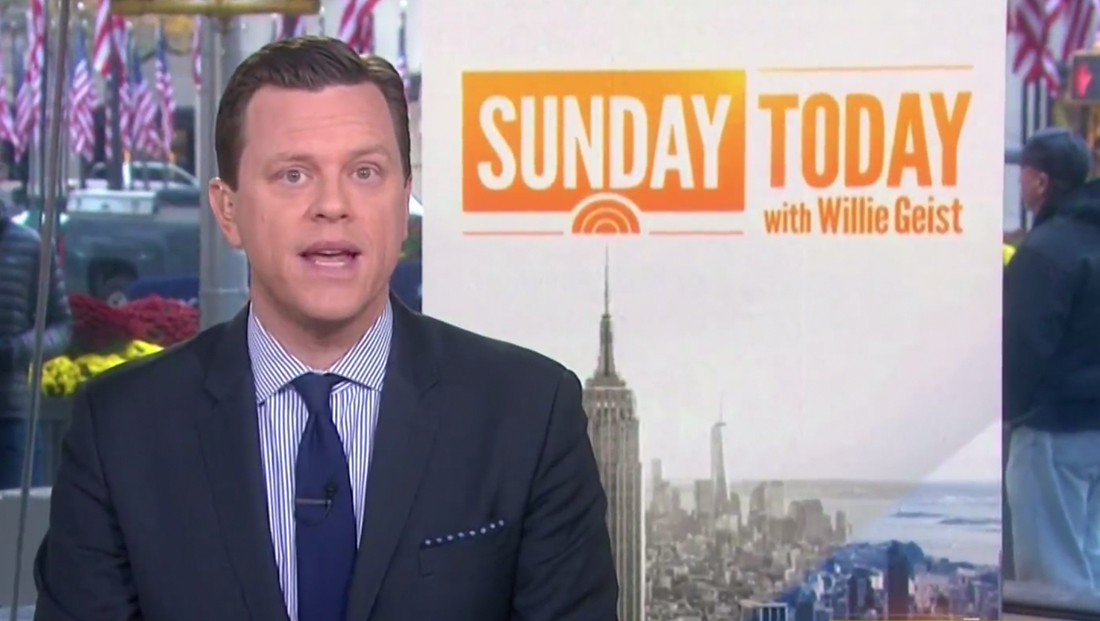 NBC News "Sunday Today with Willie Geist" has moved back to Studio 1A after a brief stint in the old "Megyn Kelly Today" studio.
Geist hosted Sunday, Nov. 11, 2018's show from the anchor desk of Studio 1A, with a branded graphic shown over his shoulder on the LED video panel covering the structural support in the corner of the studio.
Geist's show used Studio 1A since its debut, though it previously used a different format that included covering the studio's trademark windows.
The Nov. 4 edition of the show was broadcast from Studio 6A, the former home of the canceled "Megyn Kelly Today," with video loops of Rockefeller Center — along with topical and branded graphics — fed to the space's numerous video walls.
The windows began playing a more prominent role in the show's shooting style, including since moving back from Megyn Kelly's old set.