Networks lead with Alaskan earthquake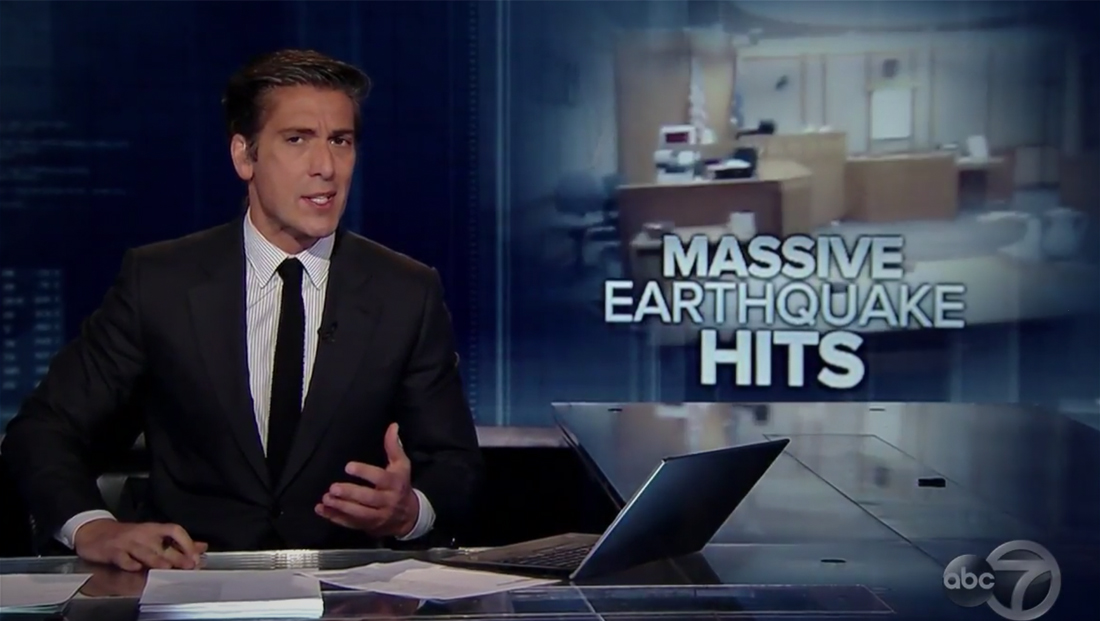 As the Anchorage residents — and TV stations — begin figuring out their next move and cleaning up from a massive 7.0 earthquake, the networks naturally lead with the story Friday, Nov. 30, 2018.
The follow is a summary of hour the networks covered the earthquake on their first feeds Friday night — though variations may exist if the networks opted to updated newscasts throughout the evening — particularly for the West Coast and Alaska markets.
CBS did have a bit of a hiccup toward the end of its earthquake coverage. As Glor was explaining Alaska's storied history with earthquakes, the camera pulled out and focused on a smaller horizontal in-studio monitor, which was presumably supposed to be showing footage from the quake — but instead showed protesters at the G20 wearing masks.
Glor clarified on air that the footage was not of the earthquake.