A look at broadcast and cable morning shows' Christmas Day editions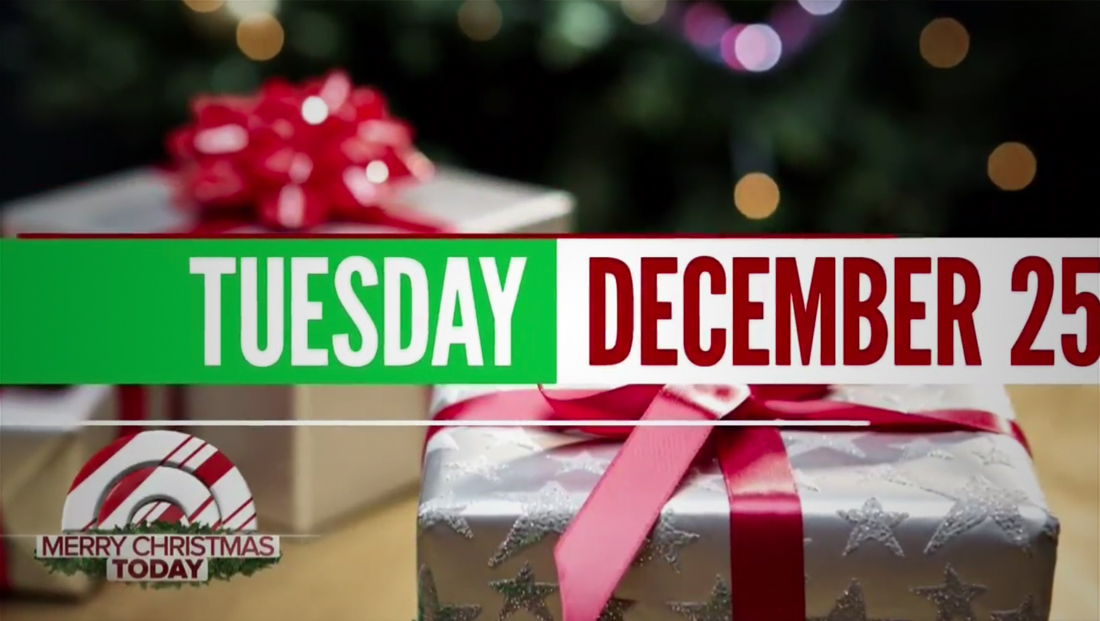 Christmas Day 2018 featured a mix of approaches for broadcast and cable news networks.
While it's not uncommon for networks to use substitute hosts and anchors on major holidays, Christmas Day often features pretaped editions of shows designed to "appear" live but purposefully designed to avoid any content that could become out of date.
However, it's also not uncommon to "mix" this approach and have the taped program hosts "toss" to an anchor who is live or whose segment was taped more recently than the main show to provide updates on stories that hadn't happened at the time of the original taping.
The networks tend to be fairly transparent about the fact the programming is pretaped — although they may not make it overly obvious, but often a disclaimer will appear on screen advising viewers the show was pre-produced, references to "live" are removed from opens and, at times, the hosts or anchors may even make references, often jokingly, about the show being recorded days before the airdate.
Here's a look at how NBC, ABC, CBS, Fox News, MSNBC and CNN filled their Christmas morning timeslots.
"Today Third Hour" and the fourth hour hosted by Kathie Lee Gifford and Hoda Kotb were also pretaped — with a "previously recorded" tag added and the hosts, at times even mentioning the odd time shift of having taped a Christmas day edition days before.
"Today Third" hour originated from, as it has been, Studio 6A, the former home of "Megyn Kelly Today." Gifford and Kotb were in their normal position in front of Studio 1A's video wall, though the "live" mention was removed from the open.
The latest in design, production and engineering
Subscribe to NewscastStudio for the latest delivered straight to your inbox.