NBC pays tribute to those on the 'The Mission' to bring the story 'told nightly'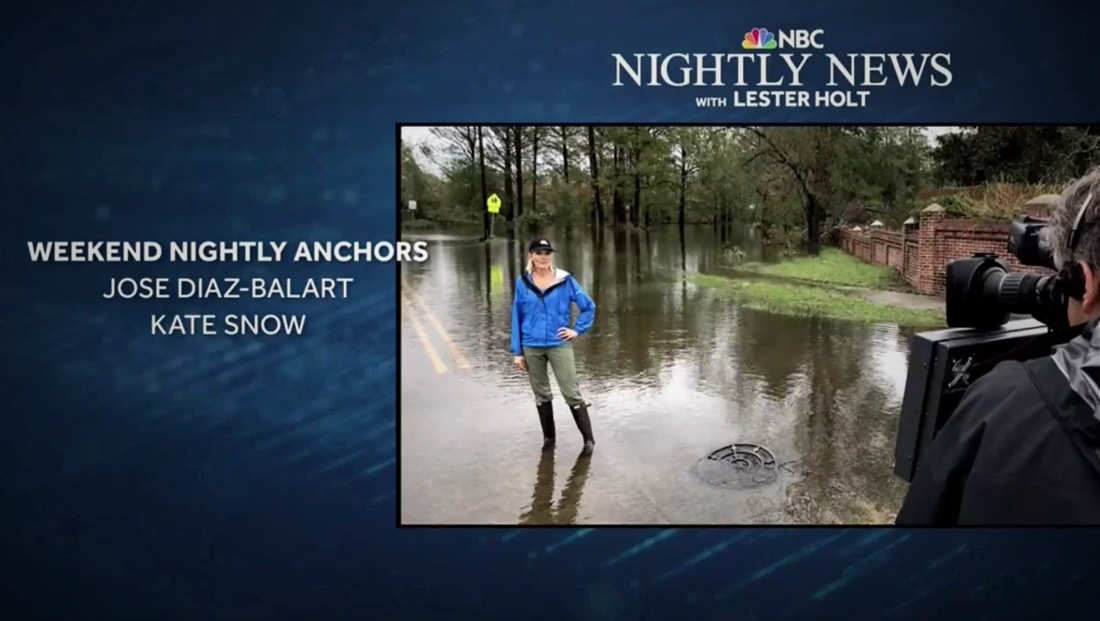 At the end of its Christmas day broadcast, "NBC Nightly News" devoted its entire final block to running a full list of credits to all of those who bring the broadcast into millions of homes every night.
Peter Alexander, who was filling in for Lester Holt, appeared on camera in a control room.
"As we end our broadcast on this Christmas night, we want to thank you for spending your time with us throughout the year," he said as he walked past some crew members working int he background.
"The familiar song we play to begin and end every 'Nightly News' broadcast is call 'The Mission'," as the opening notes of the song started to play softly in the background.
"And all of us at NBC News take our mission very seriously. Throughout the country and the world hundreds of men and woman spend every hour of every day serving you and the truth. All of them an important part of the story 'told nightly',' concluded Alexander.
That message is more than a clever tie-in to a branding campaign, however — it hits home especially as journalism and journalists are under attack and killed during their jobs, a message Time magazine took to heart when named its "Person of the Year" (actually "persons of the year") — reporters who have been killed or jailed.
Alexander was referencing the iconic "Mission" theme originally composed by John Williams in 1985.
The song has been updated throughout the years but its familiar signature is still plaid at the start of each "Nightly News" broadcast.
The final line in Alexander's intro referenced the network's slate of "story told nightly" series of promos.
The credits, which ran on the left side of the screen, were accompanied by both candid and professional photographs of NBC News team members working both in newsrooms and the field throughout the year.
The credits included members of not only the New York weekday team, but also names from staffers in Washington, Los Angeles, Chicago, London and Miami, as well as the network's weekend team.
Behind the names a muted blue background animated was used while festive music from an APM Music library titled "Festive Holidays C."
The credits ran just short of three minutes and started and ended with dramatic photos of anchor Lester Holt shown full screen — with the final one featuring the text "Happy Holidays."
It's worth noting Alexander's segment appeared to be pre-taped. NBC did not use the broadcast's Studio 3A Dec., 25. Instead, Alexander appeared to be anchoring the broadcast from one of the network's so called "news nooks" — or Global Media Insert Studios.
The tight one shots of Alexander showed a loop from the network Los Angeles' bureau behind him and replied on boxed OTS graphics instead of the full video wall images the broadcast normally uses.