'Today Third Hour' moves to Studio 1A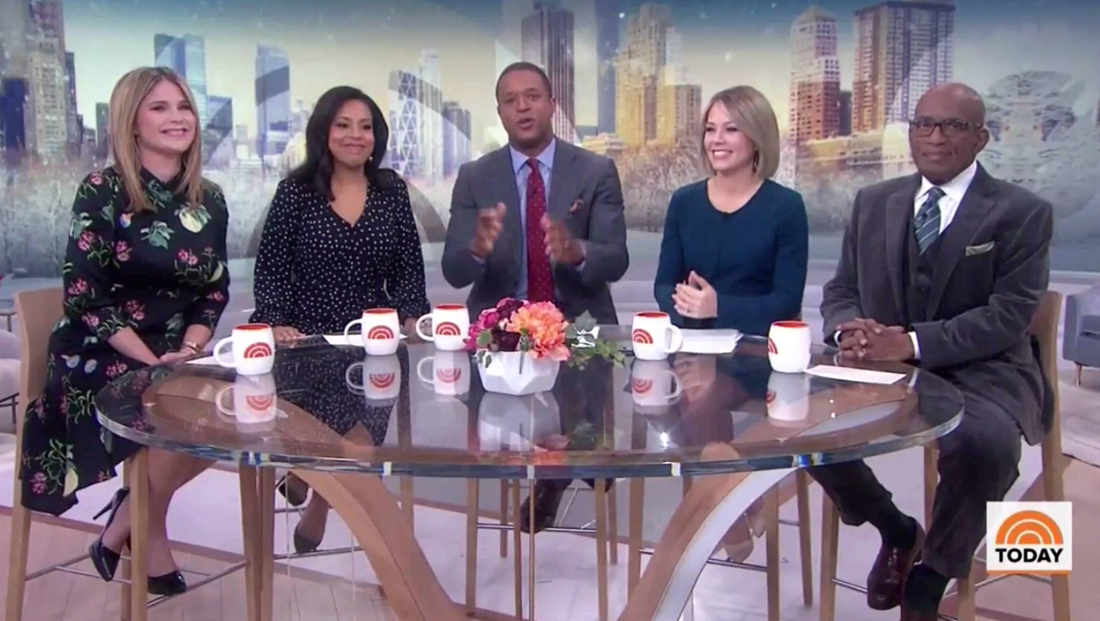 In addition to debuting new graphics, the third hour of NBC News' "Today" franchise came back home in a way on Monday, Jan. 7, 2019's show.
The show, with the unimaginative name "Today Third Hour," replaced "Megyn Kelly Today," which NBC canceled in October after the show's namesake made controversial comments about blackface.
The show had been using the old home of "Megyn Kelly Today," Studio 6A, since the cancellation of her show, but announced plans late in 2018 to move production back to Studio 1A come 2019.
Although the show continued to use 6A last week, the first full week of the new year started with a new, updated open and new set.
In addition to switching out blue in favor of orange, the announce added the line "live from Studio 1A in Rockefeller Plaza."
Other changes in the open included an image of Rockefeller Center signage and a switch to more glassy effects.
After the open, the show started from in front of the 40-foot curved video wall NBC installed in February 2018.
The five co-hosts were seated around what appeared to be the same table used in 6A, with the video wall showcasing a similar version of the snowy landscape with oversized "Today" logotype the show used while upstairs.
The similarities in the look were noted by Dylan Dryer, while Al Roker expressed relief on air that they no longer needed to run across the street and up elevators in between shows.
Has NBC finally picked @megynkelly's replacements? https://t.co/2q1NWlBnec

— TVNewsMix (@TVNewsMix) January 7, 2019
"Today Third Hour" also transitioned to the new graphics that debuted in the show's main block — sans the gray and white space for the ticker and time and temp.