'Today' adds more seamless LED video walls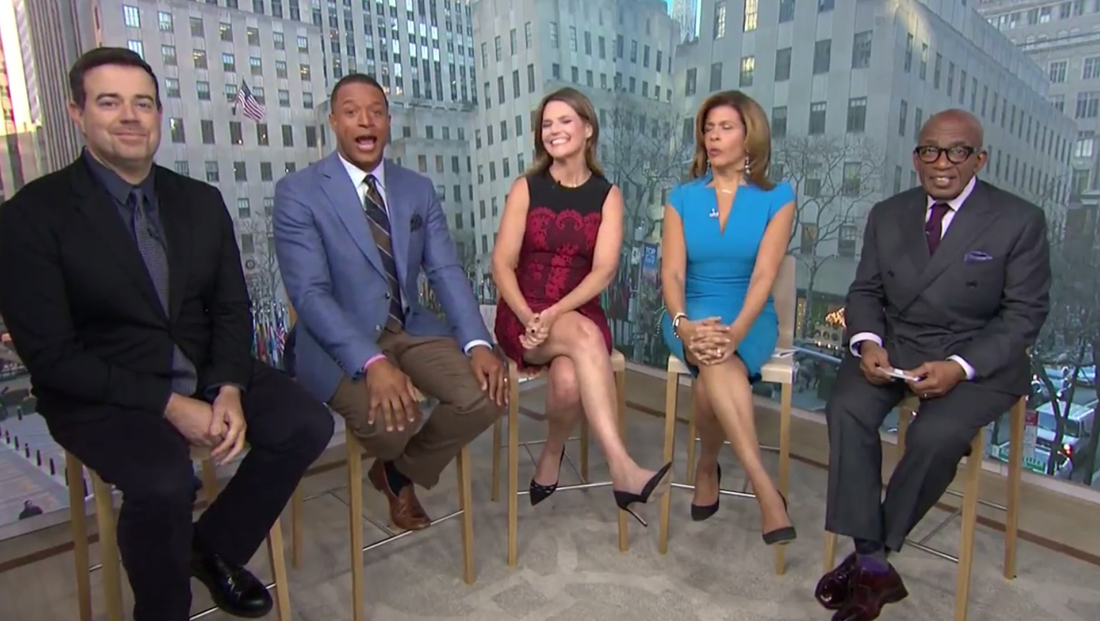 NBC News' has updated a small corner of the upstairs of Studio 1A with seamless video walls that can be used across all hours of "Today."
During Wednesday, Jan. 9, 2018's edition, the show's main hosts signed off from the alcove after the first two hours — with an impressive feed of Rockefeller Center on the wall behind them that appears to meet at 90-degree angle.
The installation forgoes any mullions or LED strips, but is in many ways similar to the corner of the MSNBC side of Studio 3A and the so-called "vista wall" alcove on the "Nightly News" side. Neoti provided the LED panels, part of its UHD line.
The setup is above home base on the studio's second floor — and the show has retained the corner set it installed in 2014 for Kathie Lee Gifford and Hoda Kotb. The area is also nearby a working kitchen area, though the show lately has favored doing cooking segments from in front of the downstairs curved video wall.
Already well stocked with LED panels, including in the form of a 40-foot curved video wall, sliding panels, structural style pillars and a wraparound header as well as outward facing elements visible to the crowd in Rockefeller Center, this latest update adds even more flexible storytelling updates for "Today."