'Today' adds 'All Day' closing segment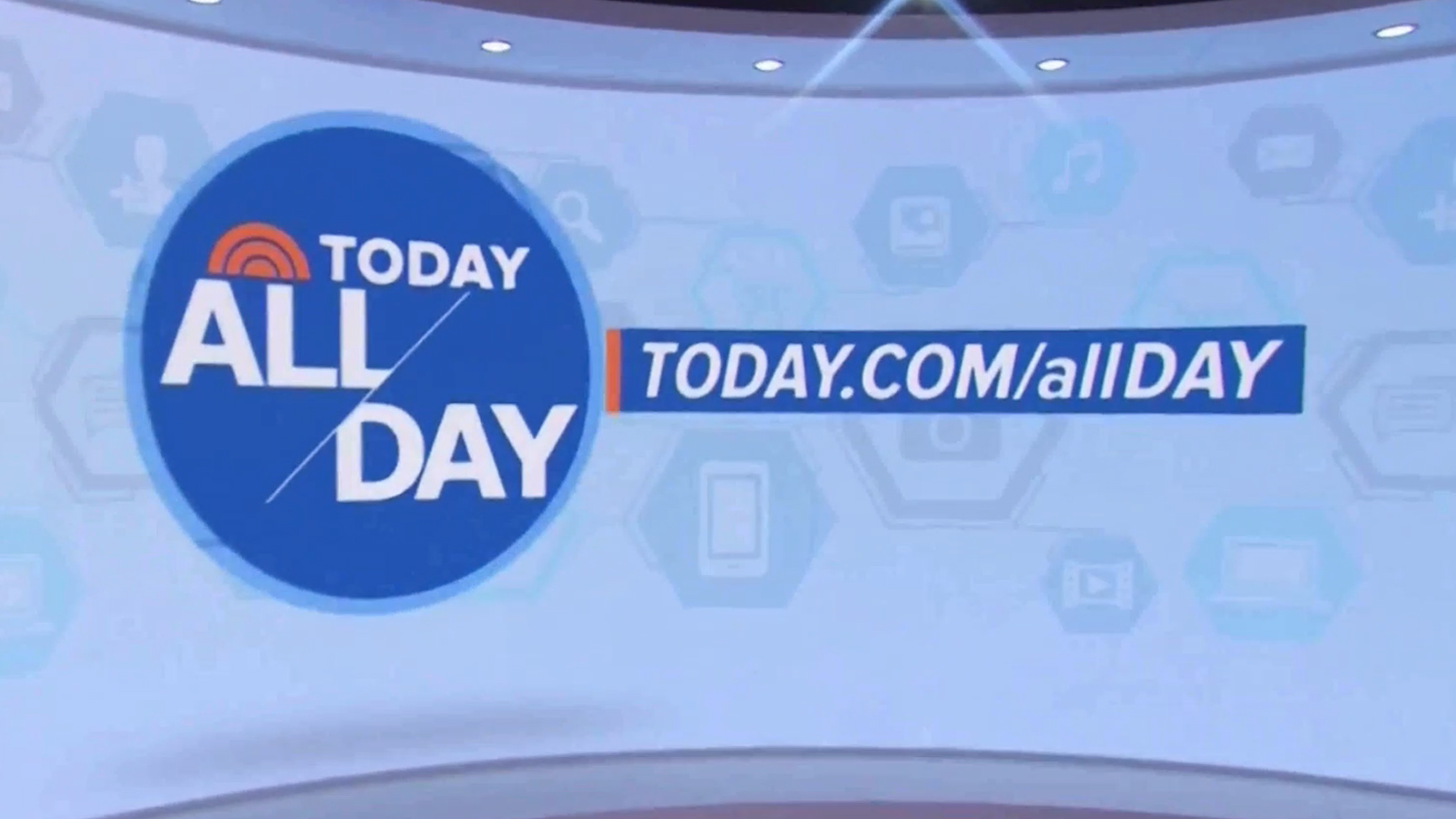 Updated with new video clip that better showcases the segment.
Shortly after debuting its new graphics in early January, NBC News' "Today" also added a new closing segment that emphasizes an "All Day Today" tagline and the "slash" part of website address.
The segment encourages viewers to visit "today.com/allDAY," (emphasis on "day" theirs) which both verbal and graphical references to the "slash" in the URL.
The segment's logotype is placed inside of a circle, with the "Today" logo on top and the words "All" and "Day" staggered below — and split with a literal "slash" — a thin diagonal line.
The segment typically features the logo on Studio 1A's video wall on front of a background of interconnecting hexagon icons that is shot "video on video" and "walk and wander" style incorporating the rolling landscape monitor unit the network added for 2018 midterm election coverage and one of the credenza mounted ones.
Each monitor showcases a graphic and small text in blue and orange graphics that encourage viewers to visit the show's website to learn more about.
As the segment has evolved, the show's co-anchors have taken to saying the "all day" line all at once.
The segment serves as both a clean way to wrap up the main, two hour block of "Today" — as well as encourage viewers to interact with the brand online, which, in turn, feeds into the show's growing ecommerce efforts.