CBS scores big with Sanders interview — NBC says 'by the way'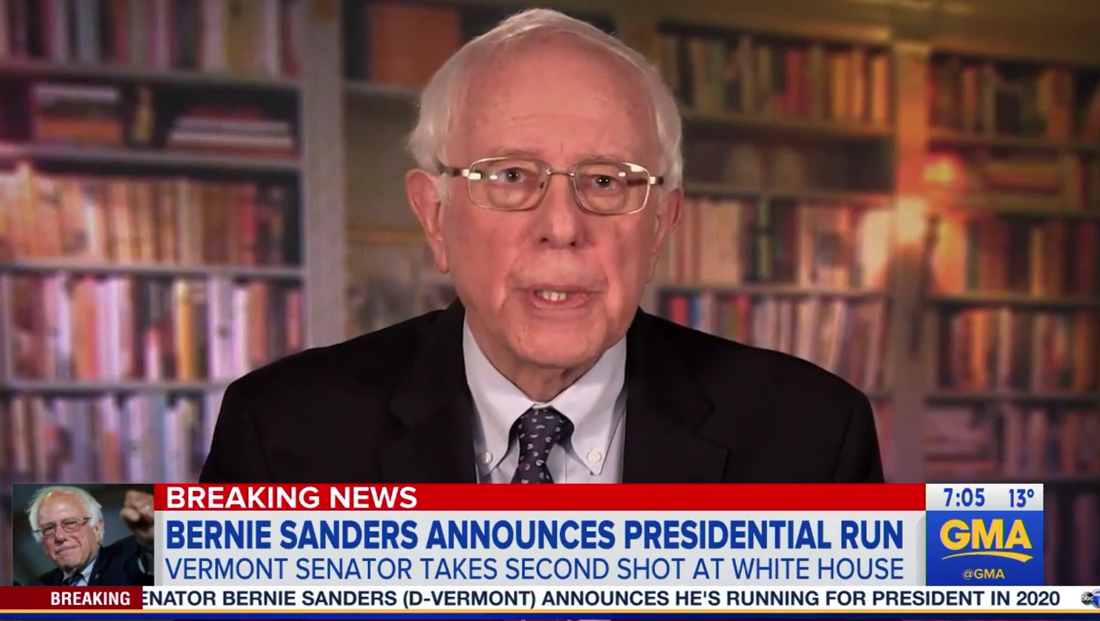 The network morning shows took differing approaches to covering Bernie Sanders' entrance into the crowded field of Democratic 2020 presidential contenders.
Reports of an impending Sanders announcement about a presidential run began circulating Monday evening, followed by an email issues by his team hinting at an announcement.
By early Tuesday morning, the announcement was official.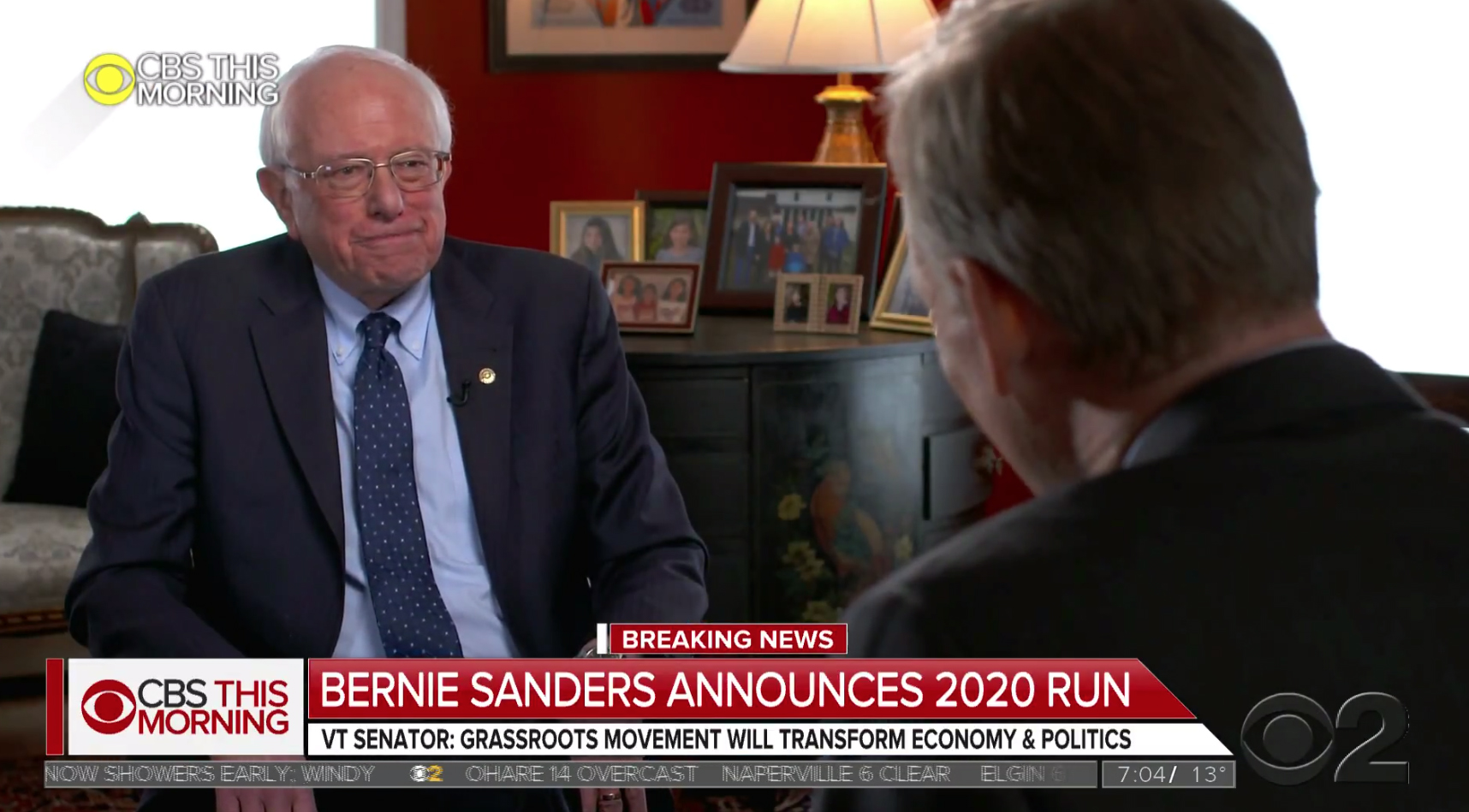 Sanders and his campaign opted to give CBS News a head's up on the plans — granting "CBS This Morning" co-anchor John Dickerson the opportunity to tape an interview with Sanders where he confirmed, point blank on camera, that he was running.
It's worth noting Dickerson, along with Norah O'Donnell and Bianna Golodryga were both out for Monday's edition — with Anthony Mason and Tony Dokoupil filling in.
Gayle King, the solo regular co-anchor working the President's Day holiday noted that Dickerson and Golodryga were "on assignment" and O'Donnell was "off." Golodryga, who also works for CNN, was also "on assignment" Tuesday morning.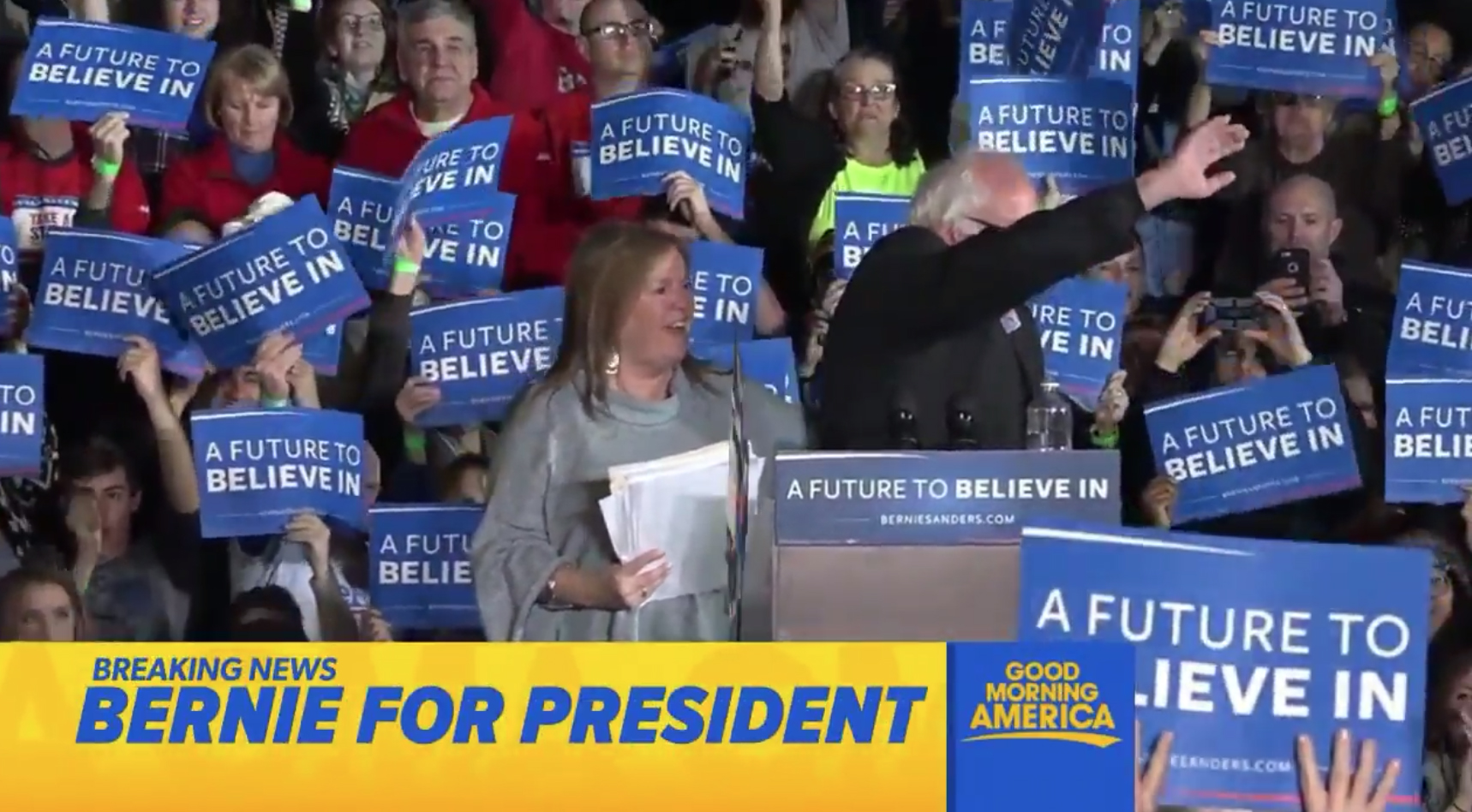 "Good Morning America," meanwhile, got wind of the announcement and slipped in a tease read by Michael Strahan into its teases before turning to the story at about four minutes into the broadcast.
The show lead with the weather followed by a dramatic rescue at Sea World (yes, you read that right) before moving on to Sanders about four minutes in, including a live shot and quick package from Terry Moran. The show then shifted gears to the lawsuit against Donald Trump's "national emergency" to secure border wall funding.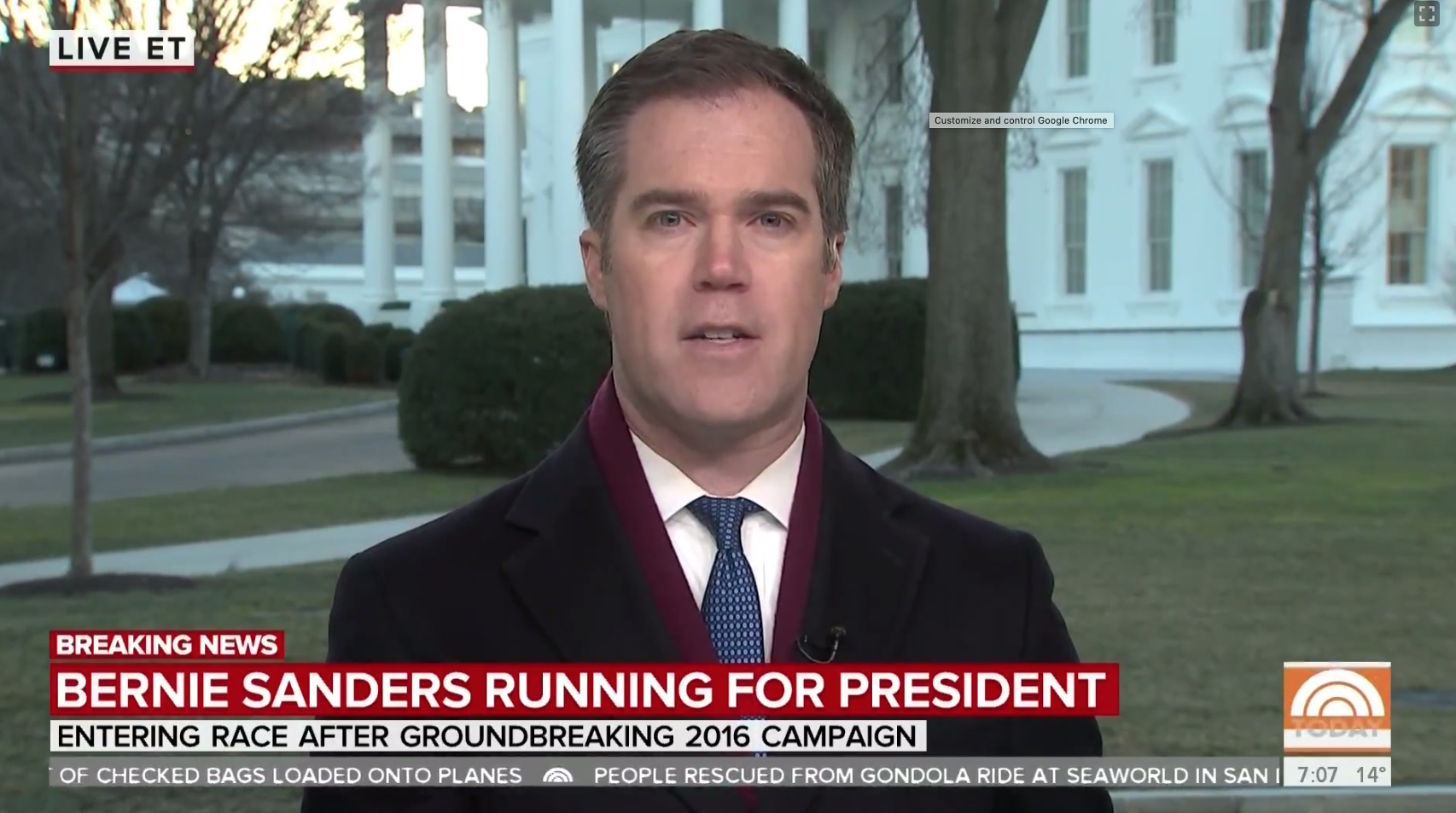 NBC News' "Today," meanwhile, seemed significantly behind the ball on the story. Sanders was not featured in the show's extensive teases.
The show lead with the weather before Peter Alexander joined the show to discuss the broder wall lawsuit.
After this, when Alexander was wrapping up live from the White House, co-anchor Savannah Guthrie literally said "by the way, we'll talk 2020 politics," and tossed back to Alexander for a live report on Sanders' announcement that lasted approximate one minute.
After that, the show shifted gears to a lead-in to its exclusive live interview Andrew McCabe, with Hallie Jackson offering a preview package.
The latest in design, production and engineering
Subscribe to NewscastStudio for the latest delivered straight to your inbox.