Oscars switch from sparkly look to flowing, organic production design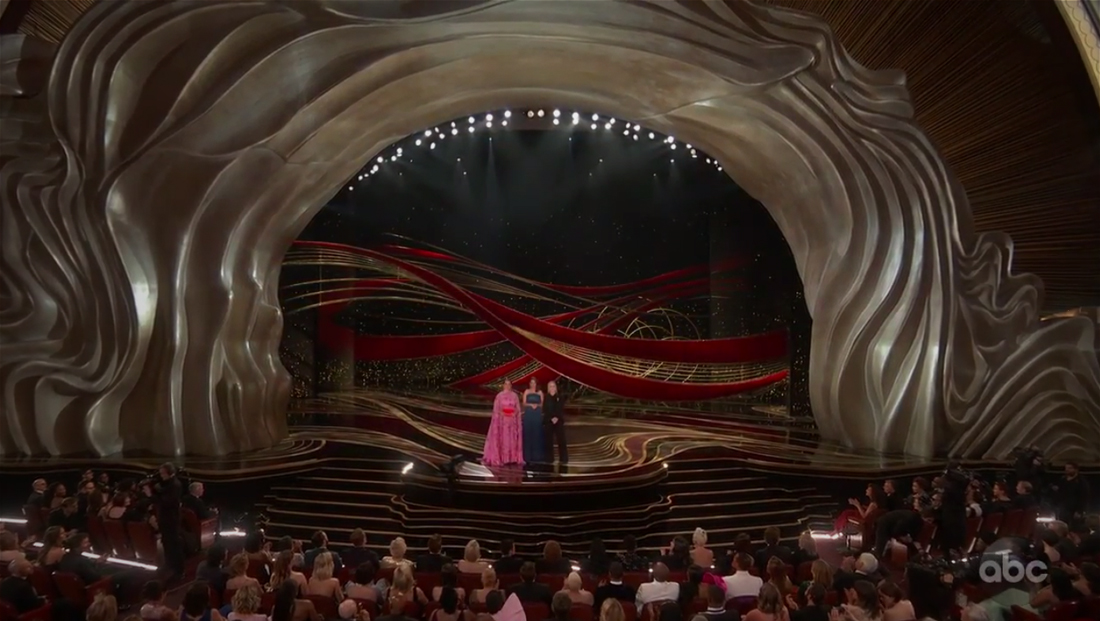 The motion graphics ABC used during the telecast took on the flowing motif — albeit a lighter and more transparent look that could be done in gold or blue tones. Text in most of the graphics was rendered a deep violet tone.
The curved, flowing look was in direct contrast to the bold, blocky linear look used last year for the 90th anniversary telecast. Notably, the color red — as in "red carpet" — was mostly absent from the on-screen graphics.
The flowing, layered look also quite naturally leant itself to dramatic wipes that were used generous throughout the broadcast — both as a fullscreen element and to animate in and out smaller motion elements.
Here's a sampler of the #MotionGraphics and #ProductionDesign for the #Oscars pic.twitter.com/P4bTYKdqZg

— NewscastStudio (@newscaststudio) February 25, 2019