Q&A: How broadcast automation is impacting news production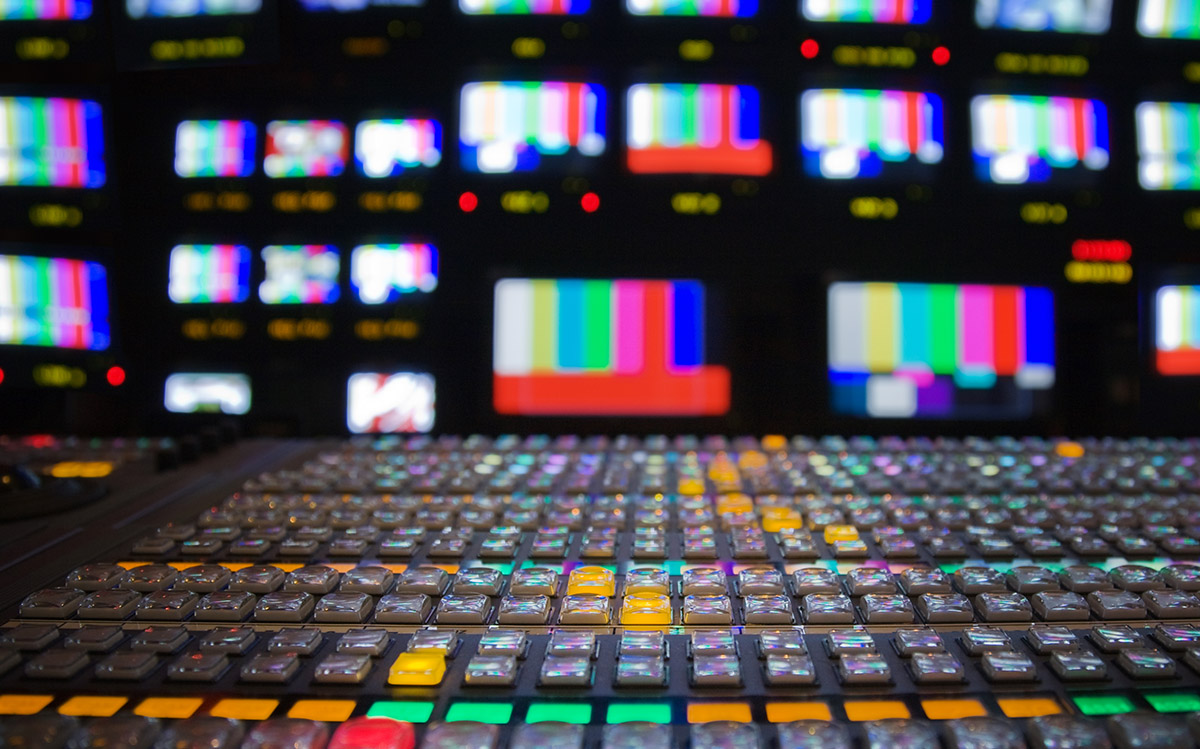 Subscribe to NewscastStudio's newsletter for the latest in broadcast design, technology and engineering delivered to your inbox.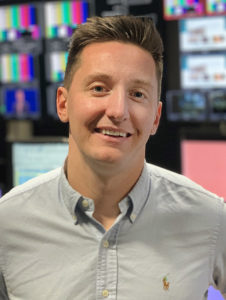 Broadcasters continue to look for ways to do more with less with automation at the forefront of many of the changes sweeping the industry. However, the need for content creation continues to rise, thanks in part to a variety of evolving OTT and streaming platforms, even as the manpower to produce it diminishes.
We recently had a chance to speak with Alex Bassett, a director and technical consultant, who has worked on an array of studio automation projects for broadcasters such as Euronews NBC and NBC Signal about the current state of broadcast automation.
Why do broadcasters turn to automation?
Broadcasters often turn to automation initially as a cost-saving exercise. The idea of large upfront capital investment in automation systems seems logical rather than have the ongoing operational expense of multiple staff. It is also often pitched by manufacturers as a way of generating more accurate, consistent and higher production standards as machines will execute the same sequence in a programmed way. This removes the human element of any potential mistakes.
Is it suitable for all scenarios?
Definitely not. It should be measured against what's required by each production, and how it fits into the company's existing workflows and culture. There also maybe scope for semi or part automation which can provide a happy medium but again the production requirements need to be considered before finalizing a decision. Automation in any capacity can certainly save costs but only when set up correctly and this is done by employing or having smart staff who understand both the technical and editorial requirements.
Do you think it makes productions less flexible and you lose the creativity people add?
There is and will always be an argument that skilled trained craft professionals can add more than any predefined camera shot, audio mix etc and be much more reactive. I will do agree with this, but on a lot of productions you have to ask would the viewers notice?
As an example, If you need a Steadicam for your production because it makes it infinitely better, then it is a necessary cost. But if you're just framing a seated anchor, this can certainly be done by pre-stored shots on. A robotic camera system that is being controlled by an automation system. I also think automation brings out a different element of creativity depending on how it has been set up. The operators who are left to drive this system have to think as directors, technical directors, camera and audio operators. This means this role now has full creative and technical vision.
Now, this will come down to company culture and productions standards but I do feel that the director who is now controlling everything needs some artistic license. This can remove the rigid feel that some automated content has and keep it feeling fresh and dynamic as each director will have some of their own preferences.
We are seeing more and more specific technical roles being removed and the rise of multi-skilled operators, do you worry we are diluting the skill base of the industry?
This is an interesting question, you often find that multi-skilling is a good solution for the majority of news productions. Often within this newer role, there are certain people who are more interested in cameras than audio or directing. That is not to say that everyone shouldn't have the ability to do all roles, otherwise why ever enter this workflow?
However, to ensure longevity and also scalability, especially on shows like elections and special programming you should have people within that pool who are given the latest training on their respective specialism of interest. This retains high quality and also as technology evolves, the pool of staff remains up to date with the latest products. This gives people a sense of value, which is extremely important in any work culture but especially in lean operations.
I do foresee however a new breed of directors emerging, be this a tech-savvy producer or a technical director with editorial awareness. This is because when you get to a point in automation where you are running at the leanest capacity, you need people to understand both sides of the production more than ever. The director has to enable the producers to be able to do more by utilizing their super user knowledge to improve the output.
What do you think of the solutions being offered by manufacturers at the moment?
Frankly, none of them feel finished. Despite automation existing for a while now, not one 'out the box' product currently feels like an actual finished solution, it doesn't do what it should do to be truly flexible to all production scenarios.
What is more common is the customization from different broadcasters working with manufacturers to build a product that suits their needs. I think a really common issue that is now being addressed is the control surface needs to essentially be one giant shotbox with an array of touch screens. That is something that is far more interesting to me long term.
How do the current solutions differ?
The top end manufacturers are all very similar – they just have their own interfaces. An alternative is to build your own in house automation or semi-automated system using existing equipment.
This could be desirable to a broadcaster who has a smaller team but of highly skilled people. A model I have seen successfully used in the United Kingdom.
Away from news there is some fantastic products available for live music and events, not only are these extremely clever but the price point is really accessible for most productions.
Are universities properly preparing future operators for these new roles?
Yes and no, the technology gets smarter but fundamental television principles are still a fantastic foundation. I also think having the opportunity to explore all the different traditional roles gives students a sample of what they find interesting and can help shape their career path. I certainly didn't know which direction I would go in when I entered university but had a good idea whereby the end. I think some coding courses or modules at university could be of great value, especially on the graphics and automation elements of production. It is good to have an understanding of this, even if you are not an expert or particularly of an engineering mind as you can get far more out of a system and troubleshoot much easier, which is essential in a lean automated setup.
What do you think the future of automation will look like?
Long term, I see a further hybrid of producer/directors being the primary operator. However, a series of shotbox panels and touchscreens is much more user-friendly in both automated and 'break out' mode then using a keyboard. Operationally I would really like to see voice control – I think it completely breaks the barrier of programming a machine at user level. This would truly build a flexible product that would get smarter with machine learning.
As we continue to virtualize further, automation over the cloud has to be a long term ambition. We are already seeing this beginning to appear on the market. But the key is to solve any latency issues when switching between sources in real time. Once someone has done that you truly can remove all equipment from your headquarters and store in an offsite cheaper location. It also will ask the question, do broadcasters need to own equipment at that point? Or do they simply lease and control equipment as and when they need it?
The latest in design, production and engineering
Subscribe to NewscastStudio for the latest delivered straight to your inbox.