TBN goes with Panasonic, Totem robotics for cost-effective productions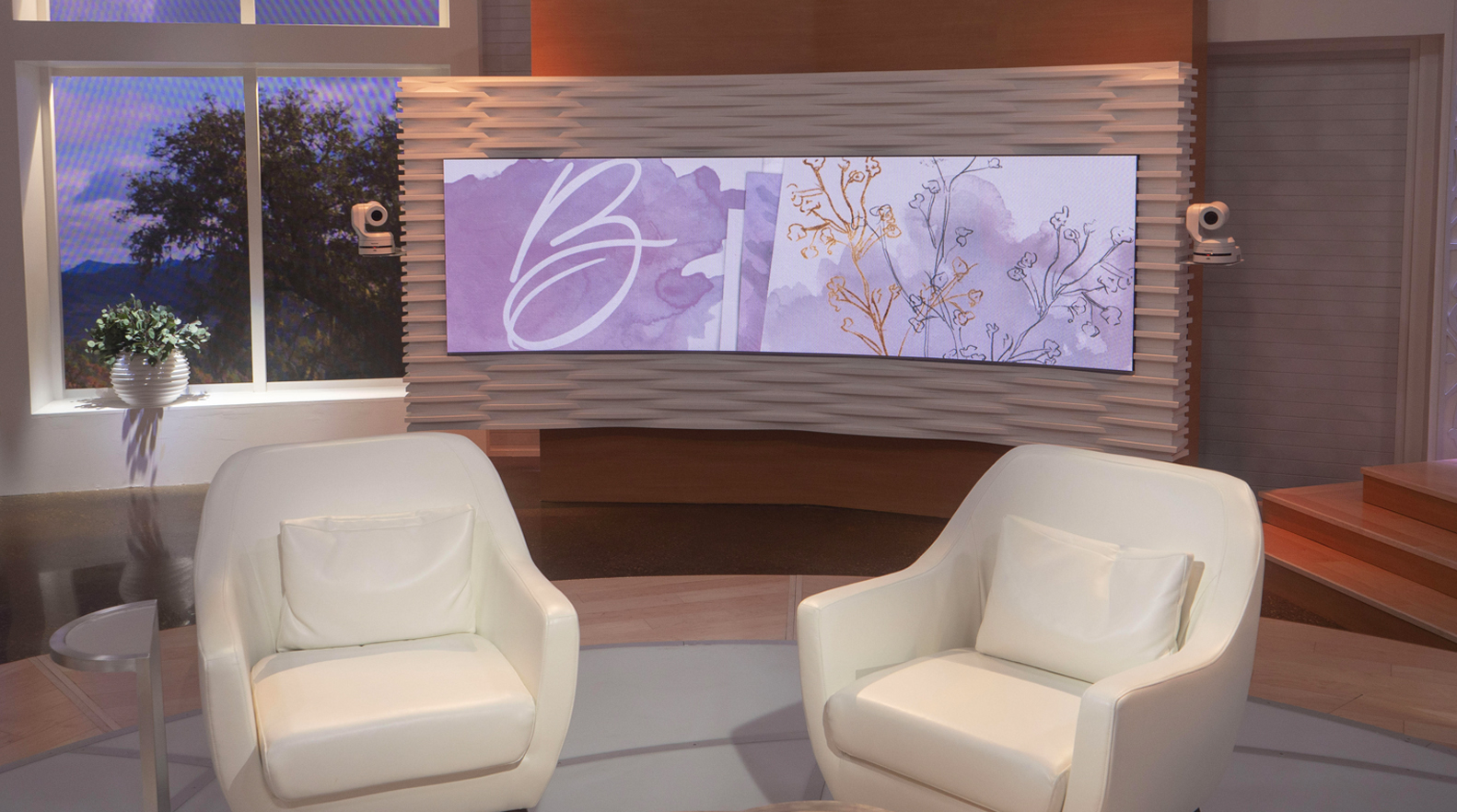 Subscribe to NewscastStudio's newsletter for the latest in broadcast design, technology and engineering delivered to your inbox.
Christian network TBN has launched a new women's show called "Better Together" originating from its Tustin, California facility and shot with 11 AW-UE150s, five RP150s, both from Panasonic, tuning floor dolly systems coupled with equipment from Totem Robotics.
Meanwhile, at its New York City facility, for the airing of the Eric Metaxas' nationally-syndicated radio program that features a simulcasted video componetn, TBN outfitted a studio with five AW-UE150s, two RP150s and a Tecnopoint ceiling dolly system and Totem systems.
"Better Together" is now shot in the round and includes a rotating set. There's also no crew in the studio.
"We're trying to create an intimate environment. We had to come up with a way to give us the same shooting capabilities as if we have operators in the studio. The combination of the new (AW-UE150) cameras and the Tecnopoint rail systems and how they integrated together worked well for the project," said Larry Haley, TBN's director of network operations and engineering, in a statement.
Haley added, "Eric Metaxas moved his nationally syndicated radio to our New York studios in a new production for the network. The New York studio is a smaller space with a more limited staff. And as in Tustin, we didn't want operators in the studio. We wanted a high-quality, cost-effective production with the same capabilities as far as camera movement, camera control, and rail cameras. We did not want it to look like a traditional radio show with two to three people sitting around a table."
Haley said that TBN chose the Panasonic UE150-Tecnopoint combination for several factors. "One is the trifecta that everyone usually looks to obtain – features, price point and support. The Panasonic and Tecnopoint partnership, along with the features that the products brought, the price points and the Panasonic support that's been good with us over the years, answered all three of those."
"Another factor, which was a unique discovery and worked to our advantage, is the new UE150 has a much wider field of view (than its competitors). With the short distances we were shooting in the sets, this gave us a whole new option we were not expecting to get with this type PTZ camera. Obviously, looking at the 4K capabilities, we were future proofing as well.
The latest in design, production and engineering
Subscribe to NewscastStudio for the latest delivered straight to your inbox.