Pond5, DJI expand premium drone footage collection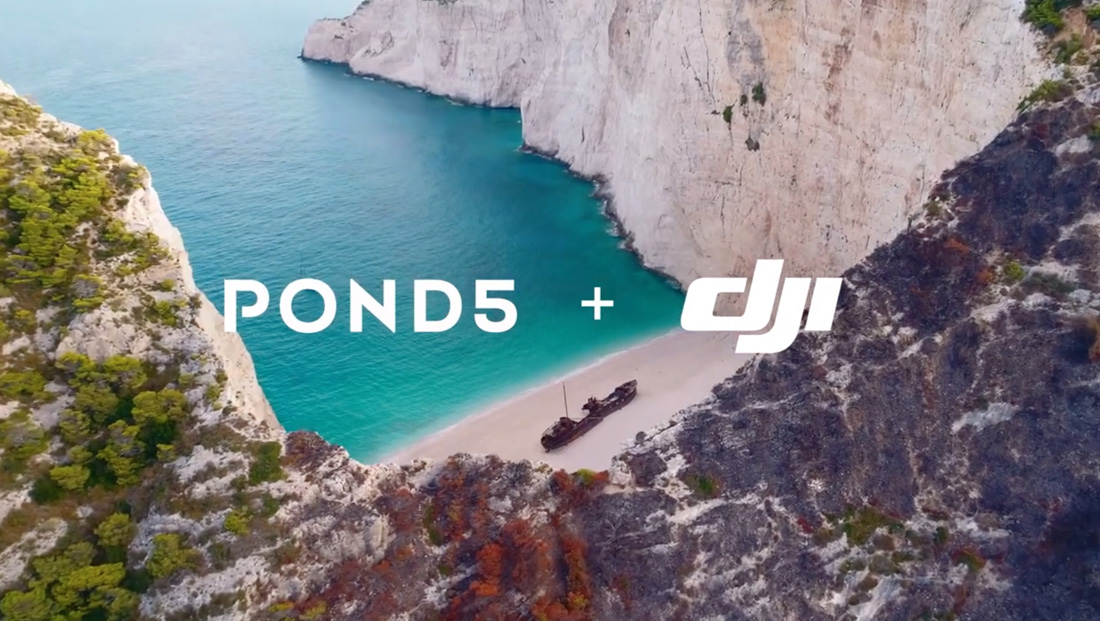 Subscribe to NewscastStudio's newsletter for the latest in broadcast design, technology and engineering delivered to your inbox.
Following last year's launch of the Pond5 DJI premium footage collection, global content marketplace Pond5 and drone manufacturer DJI, have expanded the in-demand offering to include a wealth of high-quality aerial footage from professional drone pilots around the world.
The updated collection now includes footage from top international drone filmmakers, adding to the work of U.S.-based and FAA-certified aerial cinematographers featured in the collection's launch.
Additionally, Pond5 has debuted a new "aerial" search filter on the site, giving buyers fast and easy access to the world's best aerial footage — including the expanded Pond5 DJI collection — with the simple check of a box.
"When we launched this program with DJI, we had appropriately high hopes, but the response we received still exceeded our expectations," said Pond5 CEO Jason Teichman in a statement. "There's a big time and money investment that goes into achieving the level of experience required to create the kind of professional-quality drone footage that buyers demand. Helping these contributors see a return on that investment while providing our buyers with the best drone footage from around the world is a huge priority for us."
All contributors featured in the Pond5 DJI collection have submitted documentation of individual aerial training courses and certifications from their home territories, where applicable, further driving home their commitment to elevating their craft. In promoting the work of these pilots, Pond5 is committed to acknowledging those artists who have personally invested heavily in their work, while ensuring buyers have access to a premium collection of the best aerial footage available on the web.
"DJI has always been dedicated to creating equipment that can be safely and legally used to create awe-inspiring aerial footage. The better the pilot, the better that footage is going to be, and the better we can ensure that skies remain a safe space," said Mario Rebello, DJI Country Manager, North America. "We're thrilled to support the dedication of the filmmakers featured in this collection, both to learning the rules and regulations of their airspace and to capturing video that continues to amaze everyone who sees it."
[nab-2019]
The latest in design, production and engineering
Subscribe to NewscastStudio for the latest delivered straight to your inbox.