Aveco brings Redwood Black to U.S. market in time for NAB Show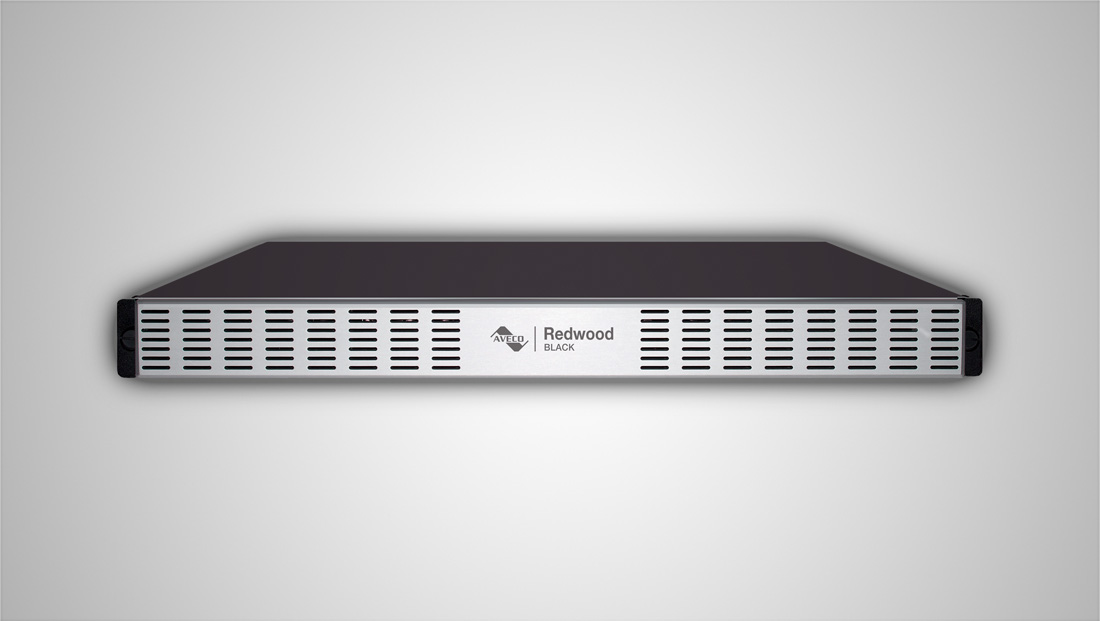 Subscribe to NewscastStudio's newsletter for the latest in broadcast design, technology and engineering delivered to your inbox.
Aveco, an automation provider for the television industry, today announced that Redwood Black, its high-end multipurpose video engine designed for advanced production control and master control automation, is now available in the Americas.
After a successful launch in Europe last year, this space-efficient and cost-efficient software-based integrated channel playout device and video engine comes with IP and SDI I/Os, with support for 4K UHD HDR, integrated graphics and multi-channel DVE for production-in-a-box and quality master control branding. Redwood BLACK seamlessly integrates with Aveco automation systems, to streamline studio operations and playout.
Redwood Black is powered by Harmonic Spectrum X technology, which supports and guarantees end-to-end video delivery of formats up to 4K UHD with HDR. Redwood Black provides ingest, playout and integrated channel origination with great branding quality and reliability.
"Redwood Black is a game-changer for news operations and master control," said Pavel Potuzak, CEO of Aveco in a statement. "We continue to innovate in all parts of master control and production automation, video servers, workflow automation and MAM. Redwood Black easily scales to serve the largest and most complex TV networks, as well as the smaller media facilities across the globe."
Redwood BLACK is powered by Harmonic Spectrum X and includes support for 4K UHD, HDR, SDI, SMPTE ST 2110, SMPTE ST 2022-6, Dolby E encoding and decoding and a flexible storage architecture. Each unit is capable of 4-channels of SD/HD in/out or 1-channel I/O of 4K UHD.
Also available are up to 2-channels of DVE and advanced graphics for sophisticated production presentation and MCR branding. This guarantees end-to-end ingest-to-playout 4K UHD HDR video delivery with a hybrid SDI-IP design or as part of a complete IP workflow.
Studio production solution, consisting of Redwood Black and Aveco automation, integrates with major newsroom computer systems (ENPS, iNews, Octopus, Annova etc.), includes MAM and provides the ability to edit-and-playout during ingest (growing file operations).
Master control playout solution, consisting of Redwood Black and Aveco automation includes the industry's first BXF 5.0 traffic integration and the award-winning Ad Juggler for sports networks, among a long list of market-leading exclusive features. Aveco's integration of production control and master control operations includes automated cue exchange so there's never an up-cut or a blip of black in switching on-air control between production control and master control.
Aveco will have its entire range of news studio production automation, studio production recording automation, master control, MAM with workflow automation, ingest and playout solutions at the NAB Show at the Las Vegas Convention Center from April 8-11, 2019 in Booth SL2808.
NAB Show Central presented by Leyard / Planar


NewscastStudio presents the latest show news, product announcements and reports from the 2019 NAB Show in our special section, brought to you by Leyard and Planar, the leaders in display technology and fine-pitch LED.

Explore Our Coverage →
The latest in design, production and engineering
Subscribe to NewscastStudio for the latest delivered straight to your inbox.