Watch the networks cut in for Barr's Mueller Report press conference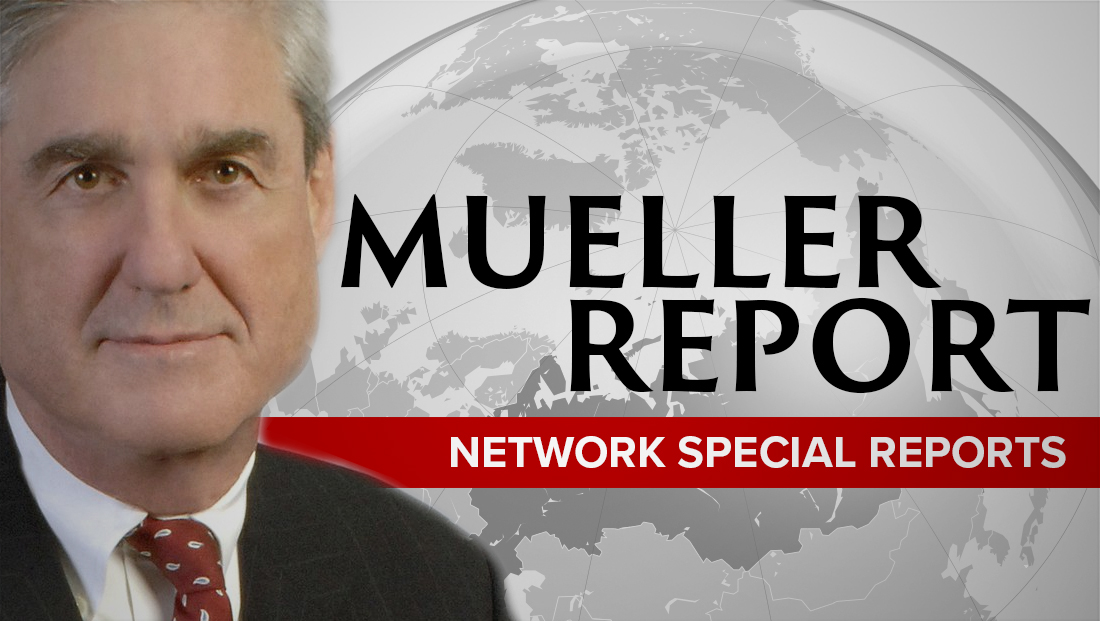 All three major U.S. networks broke into regular programming to carry Attorney General William Barr's press conference leading up to the public release of the redacted Mueller Report — giving them a chance to reuse the graphics they created for the previous release of Barr's summary of the report.
ABC News brought back its grungy vertical stripes and White House imagery. "Chief Anchor" George Stephanopoulos handled the special report, as he typically does due to a deal he reached with ABC where, instead of taking over "ABC World News Tonight," he would continue hosting "Good Morning America" but also anchor most special reports and coverage instead of "Tonight" anchor David Muir, who would traditionally be first in line to front any special reports.
NBC used its standard special report slate before cutting to Savannah Guthrie and Lester Holt at the "Today" anchor desk — with the special report graphic on the LED video panel between them. The network's "torn page" Mueller Report look was inserted in the form of a bar running across the bottom of the screen.
CBS News reused its gray-blue and gold Mueller Report look from the previous release, though the special report open featured an extended animation. The "CBS This Morning" team, instead of main anchor Jeff Glor, also handled the report this time around. "This Morning" co-anchor Norah O'Donnell took the de facto lead on the report, being the first one to speak and also sitting separately from Gayle King and John Dickerson around the circular anchor desk.