'Today' third and fourth hours displaced by Mueller coverage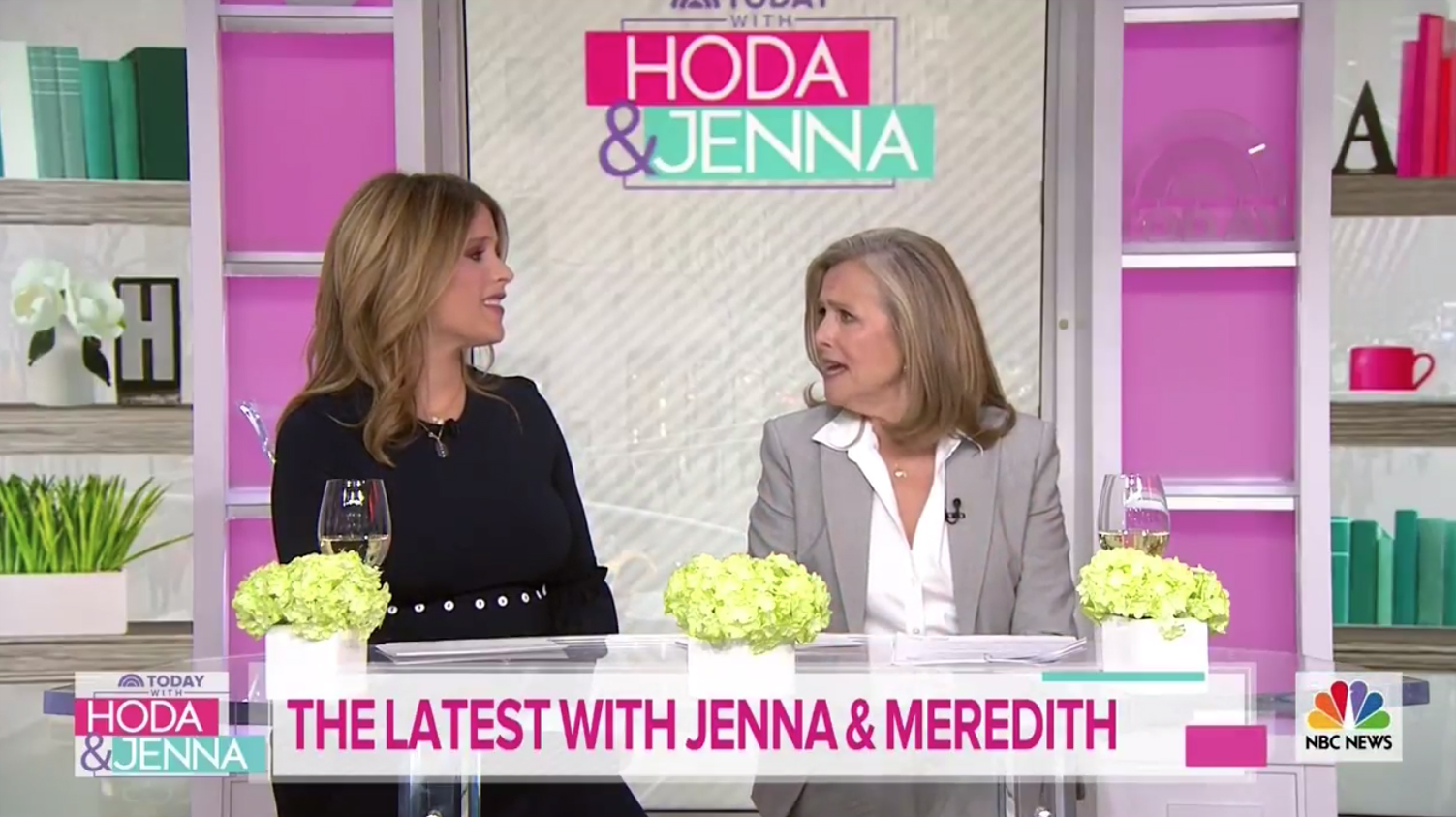 Both the third and fourth hours of "Today" were forced out of their normal homes due to Mueller Report coverage the morning of Thursday, April 18, 2019.

"Today Third Hour" originated from the small video wall "corner" the network installed in January. This area is on the second floor of Studio 1A.
Meanwhile, the fourth hour, known as "Today with Hoda and Jenna," which featured Meredith Vieira filling in for Hoda Kotb, who is out after adopting a second baby girl, broadcast from the second-floor set that was originally built for the fourth hour when Kathie Lee Gifford co-hosted alongside Kotb.
This area, along with a functioning kitchen and the L-shaped video wall alcove, are all clustered in fairly close proximity on the second floor.
Both the third and fourth hours' home bases are now downstairs in front of the studio's 40-foot curved video wall.
For the third hour, a seasonal background with oversized 'Today' logo is used, while "Hoda and Jenna" used a simulated wall of "windows" and "bookshelves."
Redesigned elements of this background were fed to the vertical monitors on the second floor behind Hager and Vieria, which has typically displayed a high view of Rockefeller Plaza, while the third hour used a smaller version of its flowery Central Park view with just the show's "sunrise" icon.
The upstairs spaces are still used for segments during all hours of "Today" — and the third and fourth hours have also temporarily relocated to the second floor in the past due to other production conflicts.
On Thursday, both shows moved upstairs because the network was using the main area of Studio 1A for live coverage of the Mueller Report — much of it happening at the same time the shows upstairs were likely being produced live to tape.
The main "Today" anchor desk was used by Savannah Guthrie, who had been filling in for Kotb on the fourth hour earlier this week, and Lester Holt when the network broke into programming to cover attorney general William Barr's 9:30 a.m. Eastern press conference.
This would have been right in the middle of "Third Hour," and the post-conference coverage ended up extending into the 10 a.m. hour.
"Today Third Hour" normally airs live at 9 a.m. Eastern in most east coast markets, with "Hoda and Jenna" following at 10 a.m., typically on tape delay in most non-eastern time zone markets.
Because of this, it appears NBC was producing the last two hours of "Today" live to tape so it could be used in other time zones as well as joined in progress by east coast stations who cut away from the special report.
However, because of the special reports, portions of both the third and fourth hours of "Today" were pre-empted in other time zones as well.