Q&A: EA adds dedicated broadcast production facility for eSports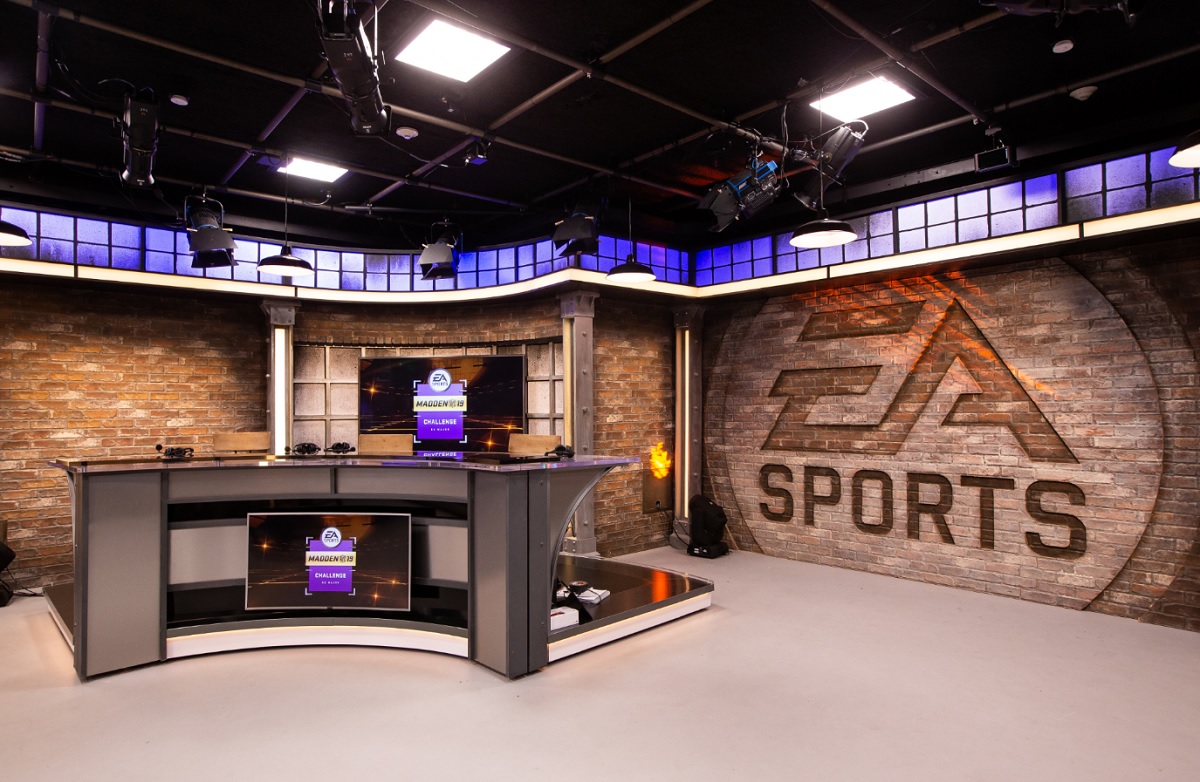 Subscribe to NewscastStudio for the latest news, project case studies and product announcements in broadcast technology, creative design and engineering delivered to your inbox.
Electronic Arts (EA) recently launched a dedicated space inside its Redwood City, California, facility for broadcast production specifically aimed at the growing eSports market.
The complex, which officially came online in March 2o19 and is known as the EA Broadcast Center, is already hosting events tied to the company's Madden franchise, such as the Madden NFL 19 Challenge, and will serve as the home of FIFA 19 as well.
NewscastStudio recently had a chance to speak with Joe Lynch, EA's head of broadcast, about the project.
What was the overall goal and vision for the new broadcast facility?
Competitive Gaming is a long-term strategy for EA. As we looked at how we had been producing content, specifically Madden competitive content, we were looking for ways to improve our process and quality. For the past three seasons, we moved each event city to city, venue to venue and were constantly reinventing the wheel. We would scout a location, design a set, tweak creative and manage all the logistics of a new venue and finally produce a show. It was an inefficient way to work. We were looking for a way to streamline the production process and give more time to lean into creative. Now, we aren't constrained by the few days before each show as we are doing load-in and rehearsal, but have the ability to just go downstairs and try things. We can look at lighting, camera angles, graphics on set, segment ideas… anything we want to do, now we can do.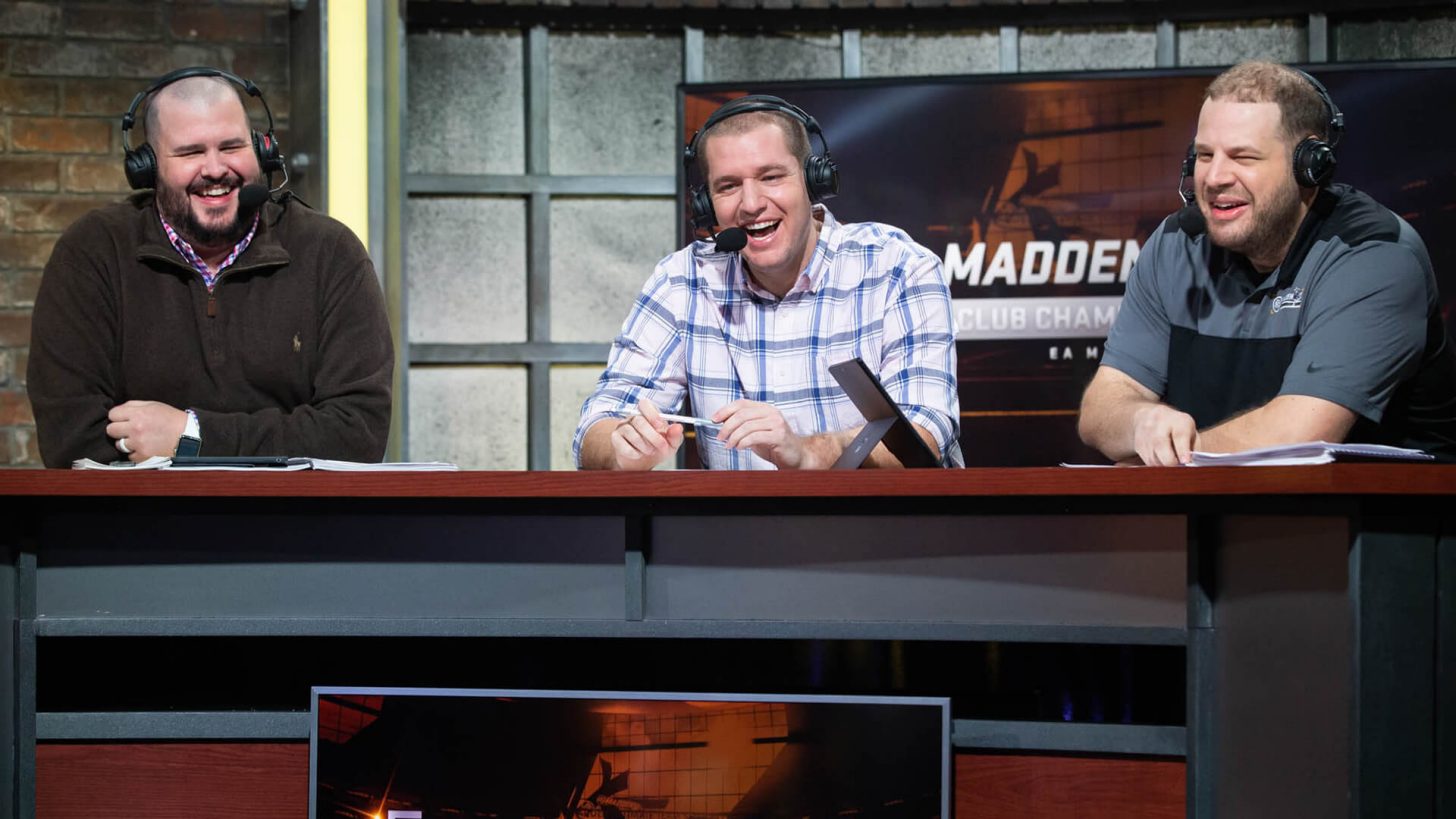 We knew since the foundation of EA's Competitive Gaming Division in December 2015 that we would eventually need to standardize content creation and competitive events to scale our program. A centralized facility could accomplish both. We formally committed to creating the CGD studio in early 2018 and broke ground at EA's global headquarters in Redwood City, California in the fall of 2018.
What is the size of the space?
We actually have two spaces, Studio 209 and The Player's Lounge.
Studio 209: About 2500 square feet and designed as a traditional studio. We have a caster desk, player pods, touchscreen, monitor wall, standup and interview areas. This is where the majority of our competition takes place.
Player's Lounge: About 1500 square feet and designed to be a more comfortable, loftlike setting where the players can relax between games and strategize for their next game.
What are the intended usages?
First and foremost, it is the home of the Madden Championship Series. We will produce the majority of our Madden Majors, as well as events for the NFL clubs. In addition to that – and between tournaments – it's an asset for all our other titles to create high-end content. Whether it be long-form live or short-form VOD content, we have the versatility and flexibility to create pretty much anything. We have a programming schedule set that includes regular programming for FIFA, Apex Legends and other EA titles.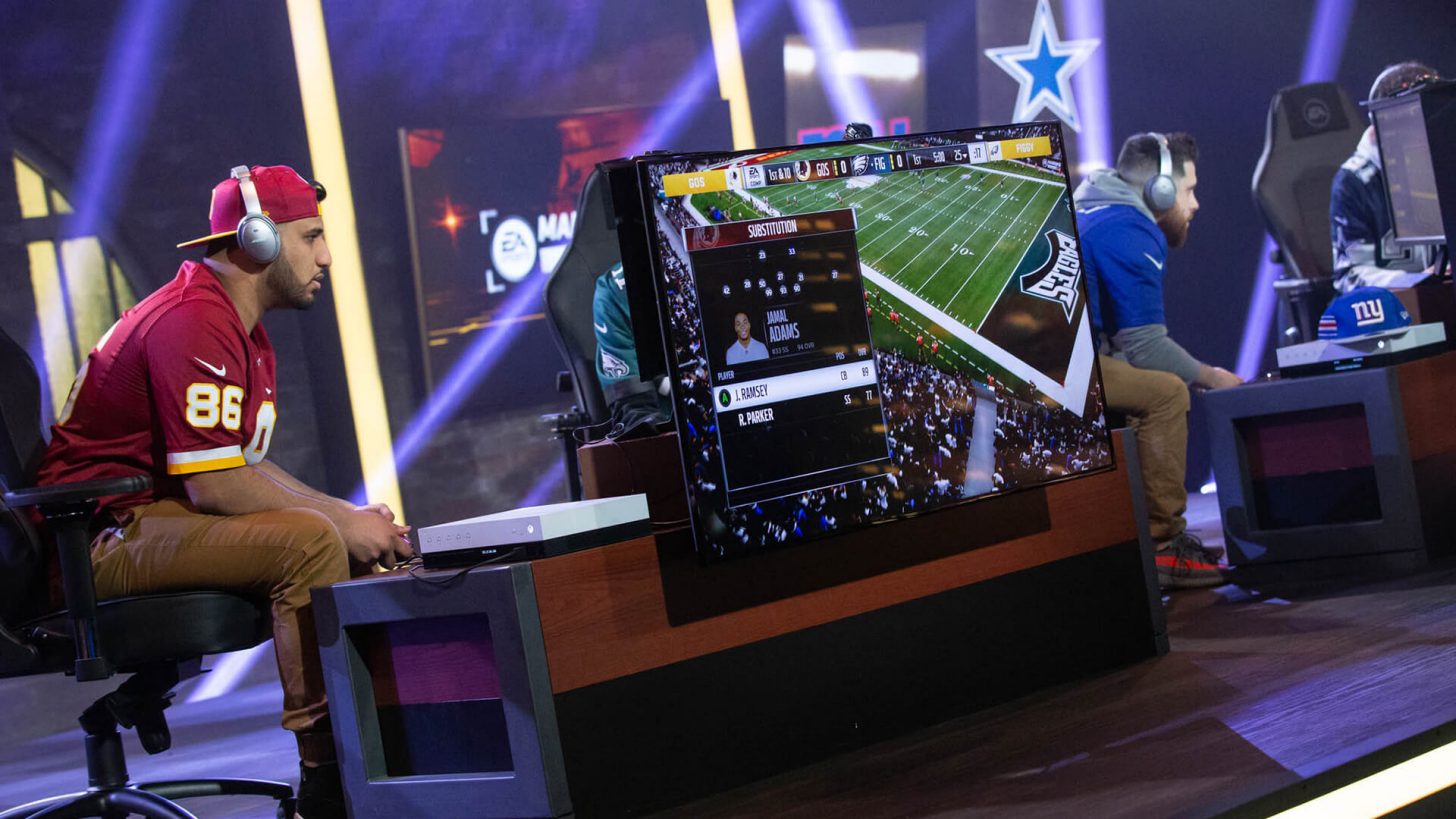 It may be utilized for non-competitive programs as well at EA (media tours, internal Town Halls, partner activations), but to be clear, competitive events will always receive first prioritization for studio usage.
In terms of build out, any considerations that had to be taken? Any unique challenges?
It was a special opportunity in that it is the first time EA had built a facility like this. So, there was a lot to learn about working with various departments throughout the company in order to make this a reality. Fortunately for all of us, our partners in facilities, IT, finance and legal within EA were really engaged and excited about the project.
From a technical perspective, it was all about taking the learnings that we have had over the last few years of producing competitive broadcasts to make sure we built our infrastructure correctly. In that, our internal and external partners worked very well together to put together an amazing facility.
What inspired the overall design direction and vision?
We had established a look and feel for Madden that we were really happy about. The trick was translating that from a mobile, Madden set, so a permanent studio design that would not only work for Madden, but for all the other titles. Working with our set designer, MPK Scenic, we looked to maximize the space and create a full, 360 design that looks good on camera in every direction. When it came to turning it over to other titles, it was important that we didn't have a lot of hard signage on set.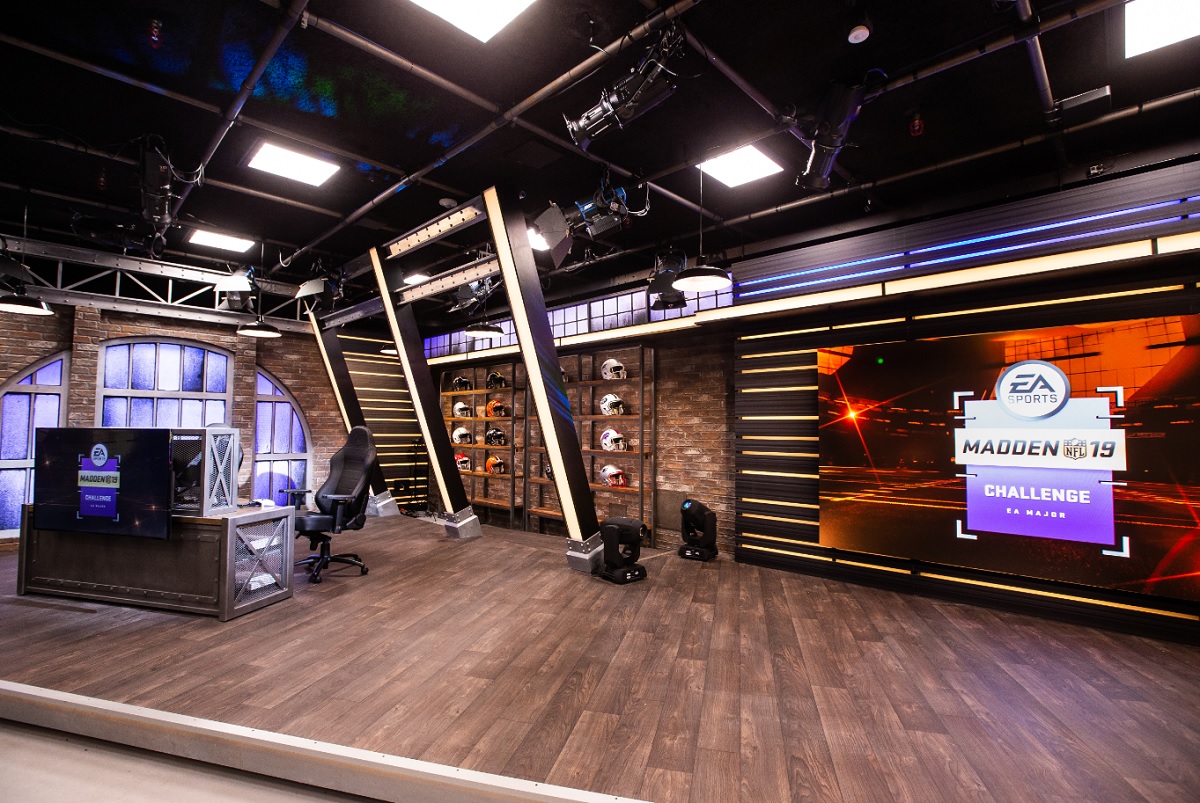 For example, if we did one show for Madden and then later that day had a show for The Sims, we needed to be able to turn over the studio quickly. So, we leaned into digital signage and lighting to help change the look and feel. I'm really pleased with how it all worked out.
What do you think of the continued investment in eSports broadcasting by traditional and non-traditional outlets?
We are in the midst of a pivotal evolution of sports and entertainment. From platforms to content types, there are so many interesting things happening right now that it's a great time to be in this space. As a producer that has worked in traditional television and digital video, it's an amazing time where people are looking to take some chances. We have partners like ESPN and The CW that are constantly looking for new ideas and competitive gaming is a great fit.
Project Credits
Studio Integrators – Advanced Systems Group
Building Management Company – JLL
Construction – DPR Construction
Lighting Design – The Lighting Design Group
Set Design – MPK Scenic

Photos courtesy of EA
Subscribe to NewscastStudio for the latest news, project case studies and product announcements in broadcast technology, creative design and engineering delivered to your inbox.