'GMA' gets new home base backgrounds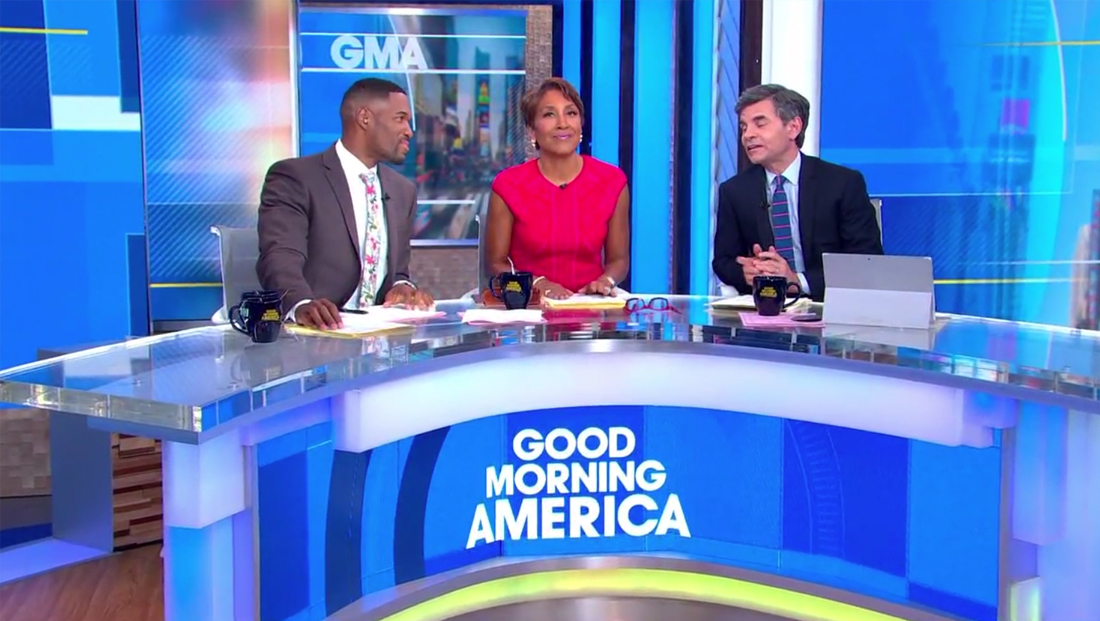 "Good Morning America," which debuted a new set April 2, 2019, has updated the graphics used on the video walls behind home base again.
When the set first debuted, it featured bold ring elements with shadows and layering that allowed stylized imagery of Times Square to peek through.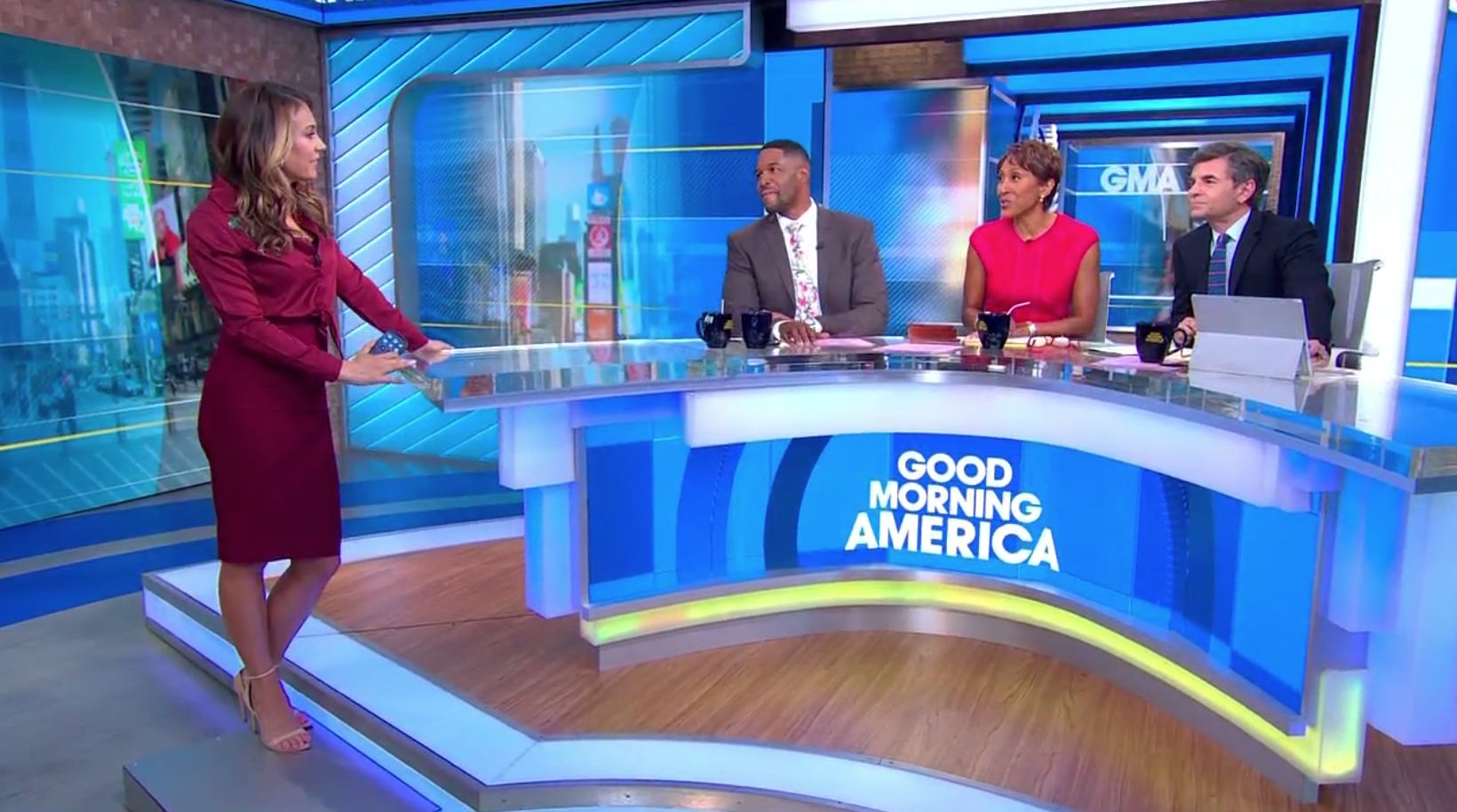 The rings were arranged in a way that radiated outward from the "hallway" in the center of home base — creating a sort of "portal" effect.
The circular ring effect was borrowed from the broadcast's new graphics that debuted in February.
By the next day, however, ABC News updated the look to removed much of the shadowing and slightly blur the rings.
The overall portal effect, however, remained.
Starting Monday, May 6, 2019, ABC updated the graphics again.
In this update, much more of Times Square shows through on the far left, right and center panels.
The ring motif has been toned done even more, mostly created with thin white and glassy rings.
The new graphics add horizontal gold and white lines as well as diagonal line textural overlays.
ABC is also shooting home base with a less dramatic camera move and tighter framing.
At the end of the hallway the letters "GMA" still remain a prominent graphical element — though the canvas itself has been updated with a similar look.
In addition, the section of LED panels camera left of the hallway now displays a softer, textural image instead of the geometric look it used before.
The overall effect is that the "portal" effect is much more subtle, though it does still exist. The updates also give a more prominent nod to the show's trademark Times Square location.