Comcast Technology Center hosts Philadelphia mayoral debate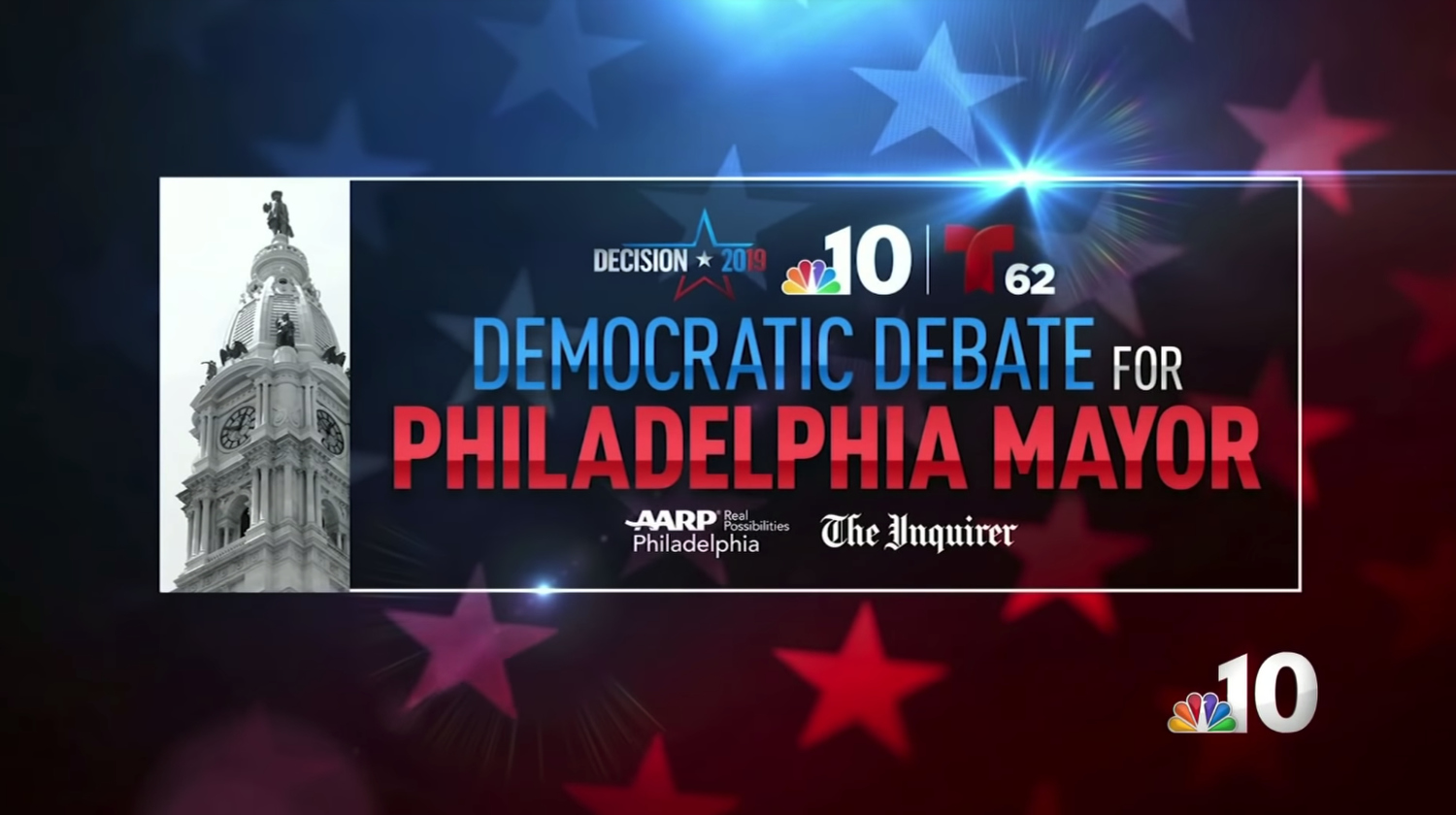 The candidates for mayor in Philadelphia recently debated at the Ralph J. Roberts Forum inside the Comcast Technology Center. The debate marked the first live broadcast from the space, which is pre-wired and connected for such usage.
The theatre is similar to Jazz at Lincoln Center, which CNN and Anderson Cooper used to regularly use for broadcasts, with a sweeping view of Philly via floor-to-ceiling windows behind the stage.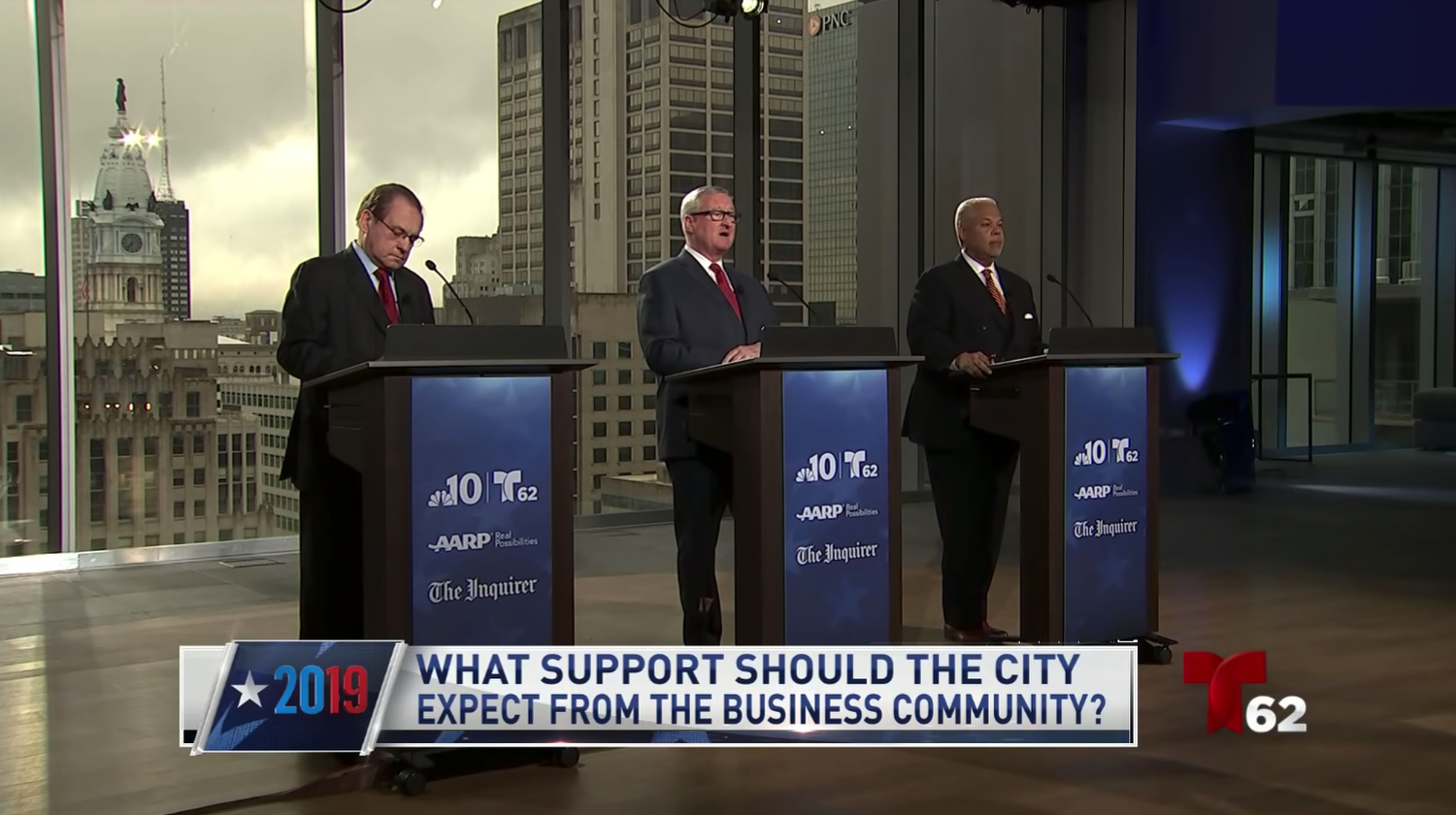 The space's design mirrors the modern finishes of the Comcast Technology Center while providing a space for town halls, events and rentals.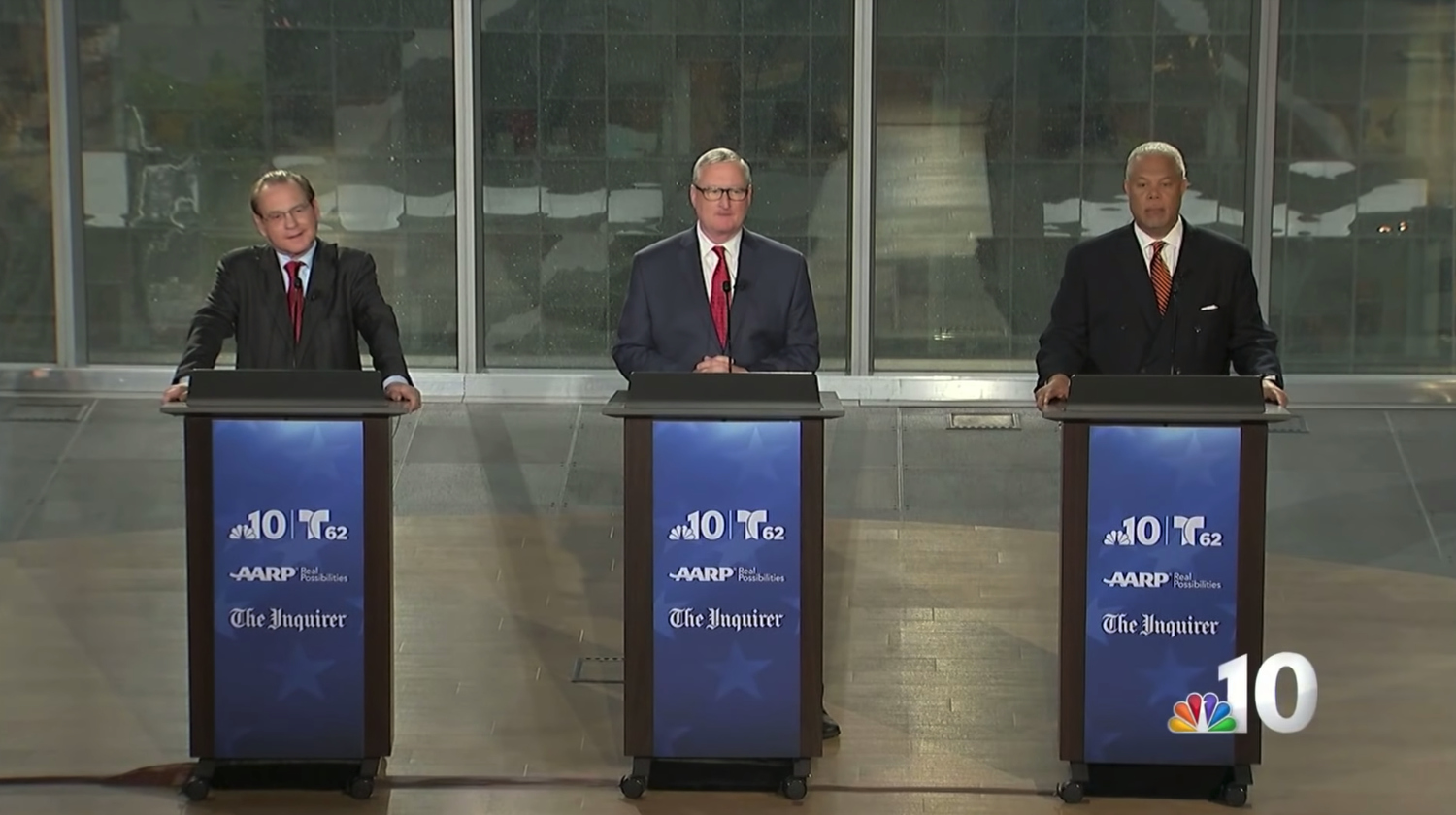 For the debate, dramatic blue lighting accented the stage with simple lecterns for each candidate.
The debate was produced by sister stations NBC 10, WCAU, and Telemundo 62, WWSI, in partnership with The Philadelphia Inquirer and AARP Pennsylvania.
NBC 10 and Telemundo 62 moved to the Comcast Technology Center in October 2018, investing in an IP infrastructure along with the latest in storytelling equipment.