CNN's 'New Day' gets lofty update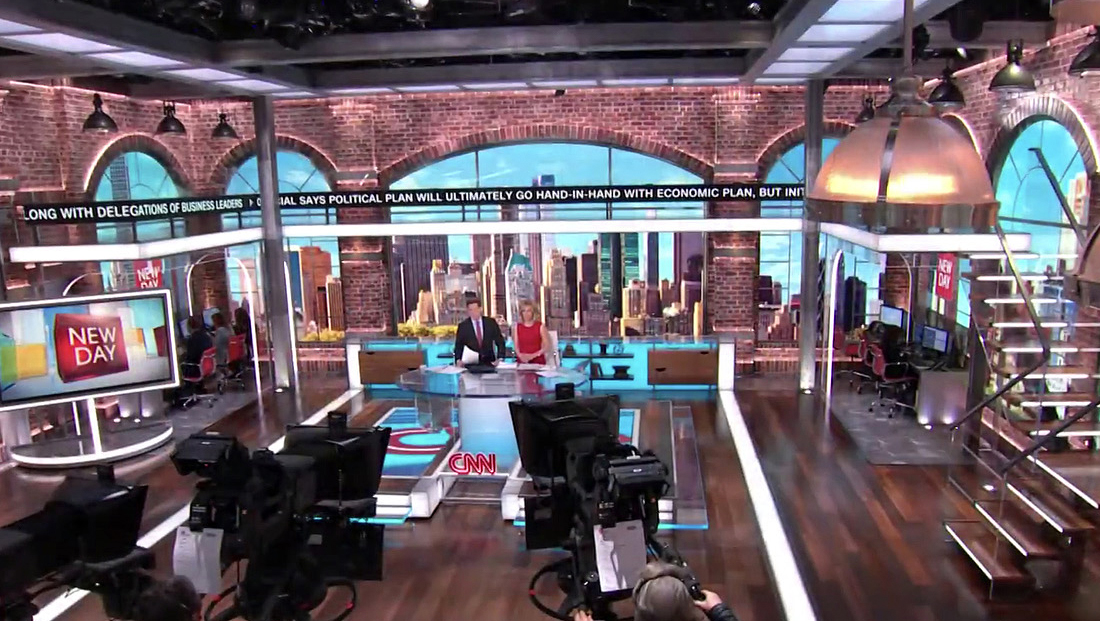 Wrapping around these areas and much of the rest of the studio are large faux windows created from LED video panels that stretch almost from floor to ceiling, each capped out with a curved transom.
By default, "New Day" uses the video panels in the "windows" to showcase bright, sweeping views of New York City.
Since they are video panels rather than backlit printed graphics, CNN has the flexibility to use the walls for displaying different imagery and branding — including the square "New Day" logo that's inserted over the cityscape on select "windows."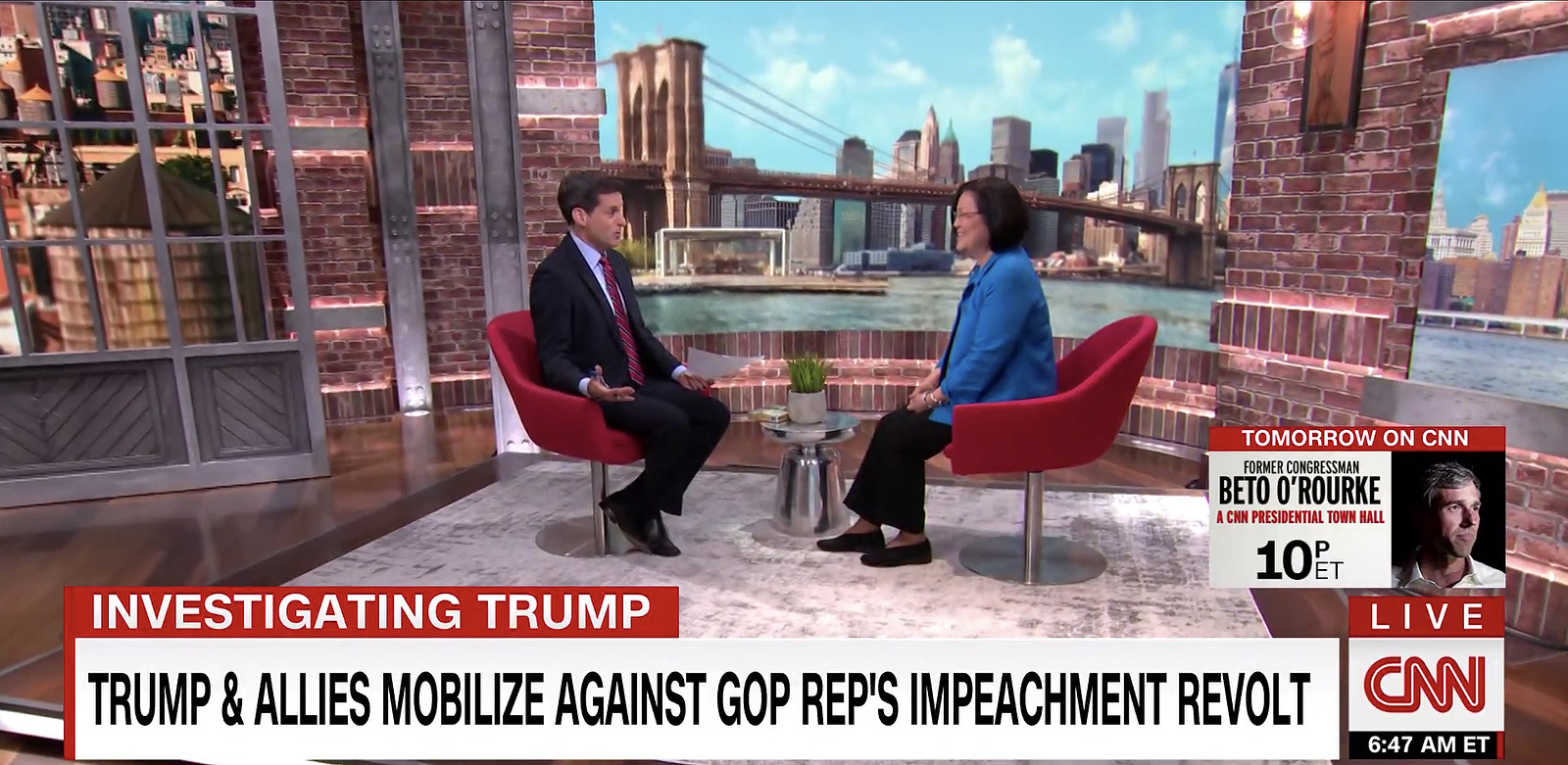 Studio 19Y also features multiple venues, including a one-on-one interview area with curved seamless video wall segments and a freestanding industrial metal and wood unit camera left.
There are also multiple standup venues that can make use of the video walls as well as movable video panels.
In addition to brighter and improved lighting for talent from The Lighting Design Group, the set itself also features integrated lighting to brighten up the space and emphasize the faux brick and metal textures.
Studio 19Y also features multiple accent lights that add to the industrial vibe — including large, kettle like units mounted high the ceiling and wood wall sconces.
For its first day in the new home, "New Day" also switched up its open slightly — with the large, glassy red logo shrinking down to the corner while a wide view of Hudson Yards and New York City was shown while James Earl Jones introduced Berman and Alisyn Camerota.
The first day also featured plenty of beauty shots showing off the new set throughout the broadcasting, including wide jib shots and a hand-held style shot going into break that incorporated one of the smaller on-set video monitors and a sweeping view of the studio.
Studio 19Y is also slated to be home of "Cuomo Prime Time," which also shared a set with "New Day" back at Time Warner Center. "Cuomo" is scheduled to debut from Hudson Yards May 20, along with "Anderson Cooper 360," which will originate from Studio 21L.
Project credits