CNN's 'New Day' gets lofty update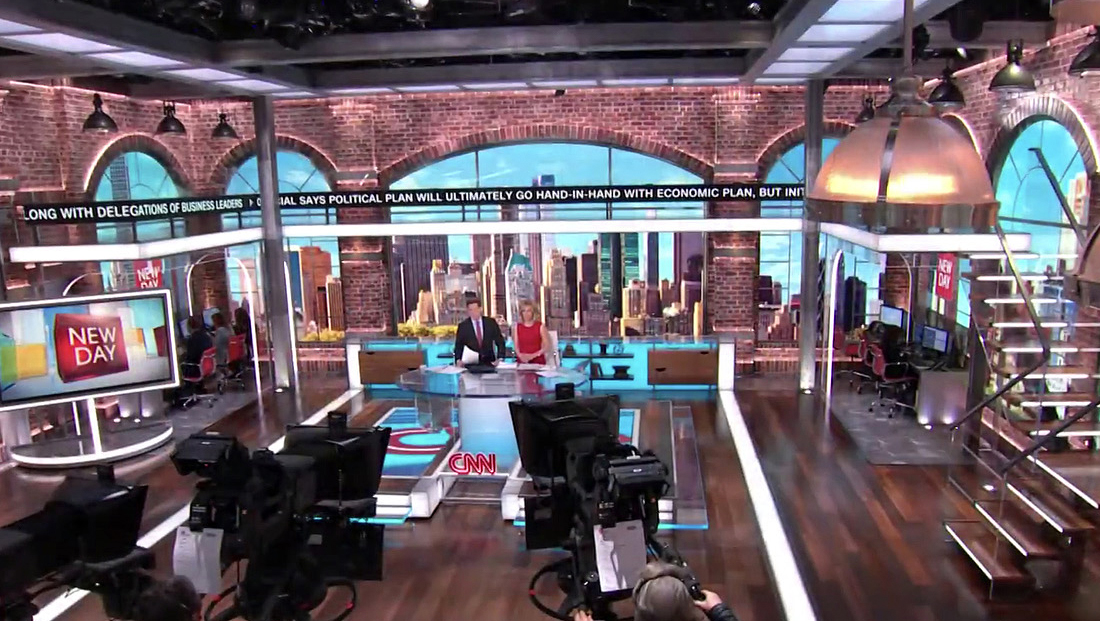 CNN's "New Day" made the move to the network's new Hudson Yards headquarters with an updated look that represents a significant update to the show's old studio while also blending in unique takes on industrial design.
The new "New Day" set is located in Studio 19Y and carried over the industrial look, but with some significant updates to the trademark faux exposed brick and loft inspired design.
This set, which unlike the other Hudson Yard broadcast environments sticks to the textural, industrial look that "New Day" used back at Time Warner Center — allowing the show to keep a similar design theme while also getting an update. Jack Morton Worldwide, who also designed show's previous set, designed the new space.
The new set notably features a more open, sweeping look that's ringed with larger simulated "windows" created from seamless LED panels — all told the space has over 900 components of these.
Home base now features a frosted base instead of the clear look used at the old building, with large, thick glass top.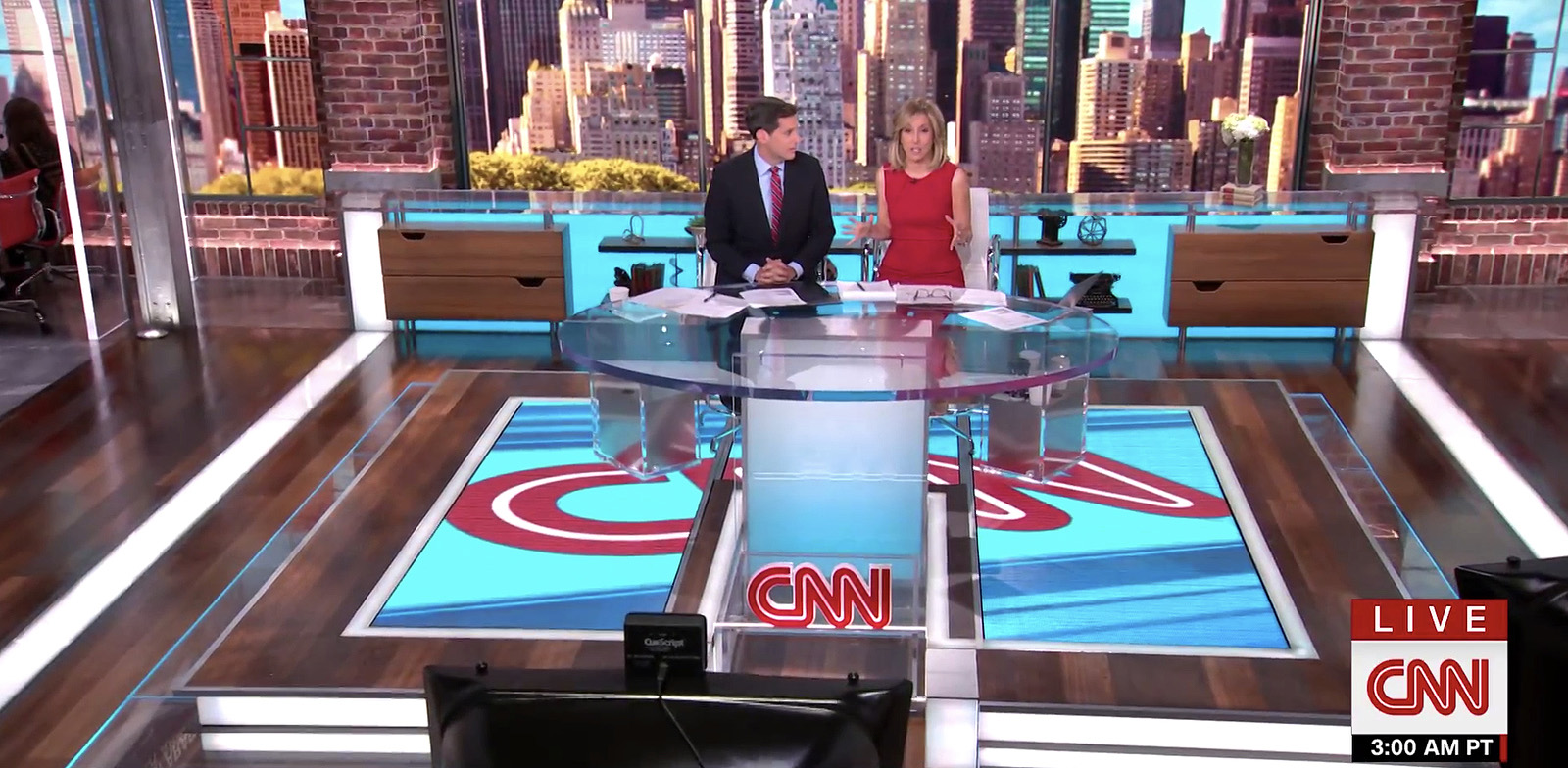 Under the desk is what co-anchor John Berman called "Foot TV" — LED panels built into the large riser.
The riser itself has a "notched" space in the front, where a small dimensional CNN logo spans the gap in the riser that also serves as the foundation for the anchor desk's frosted center support.
Behind the anchor desk is a low credenza constructed of internally lit panels and open shelving, an element that was carried over from the old set.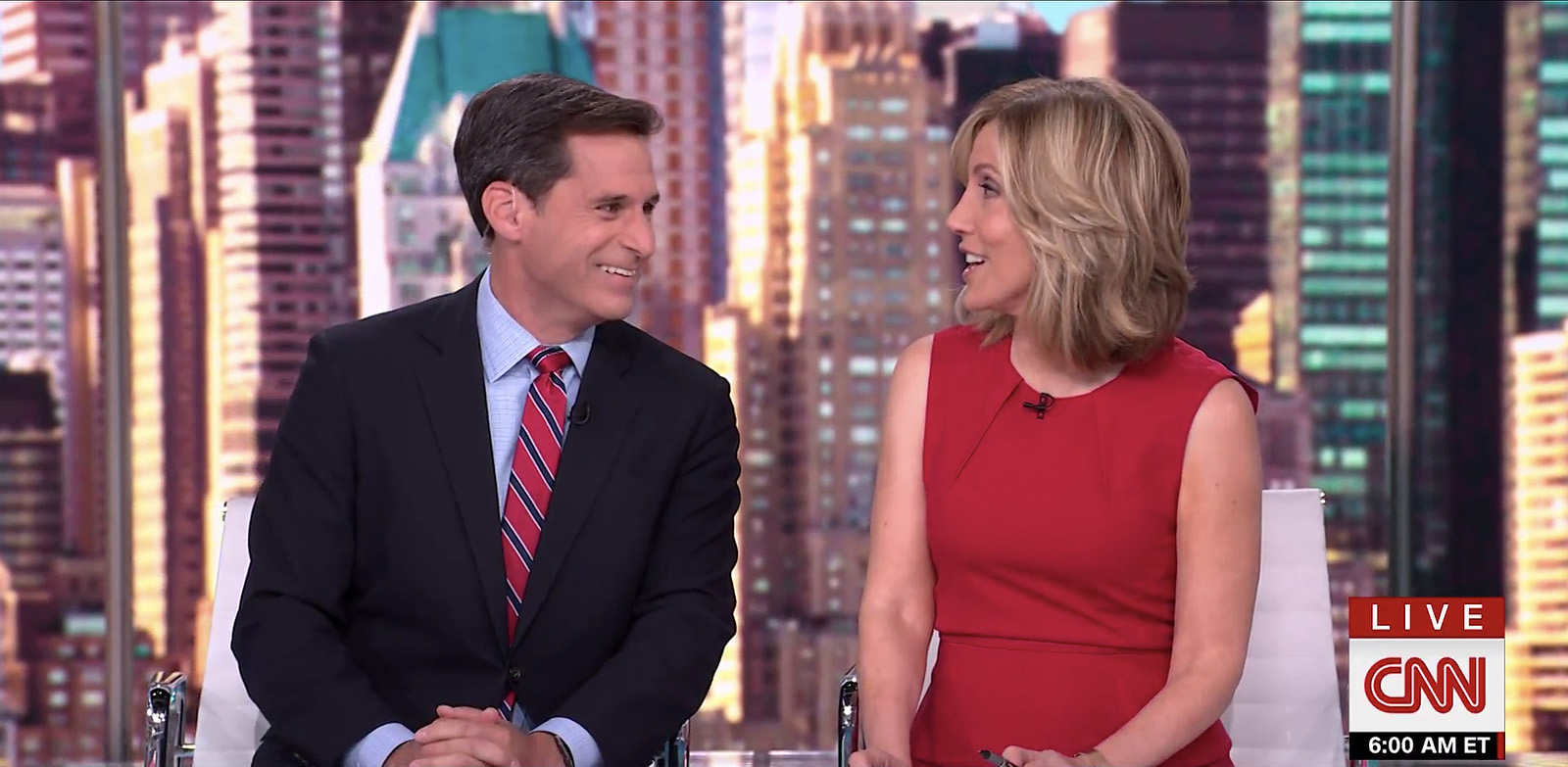 However, behind the main anchor desk, the video wall has also been updated to a seamless installation in favor of the 3×6 array that formed "window panes" on the old set.
This span of LED is capped with a wide, curved brick arch that peaks out above above the studio's balcony.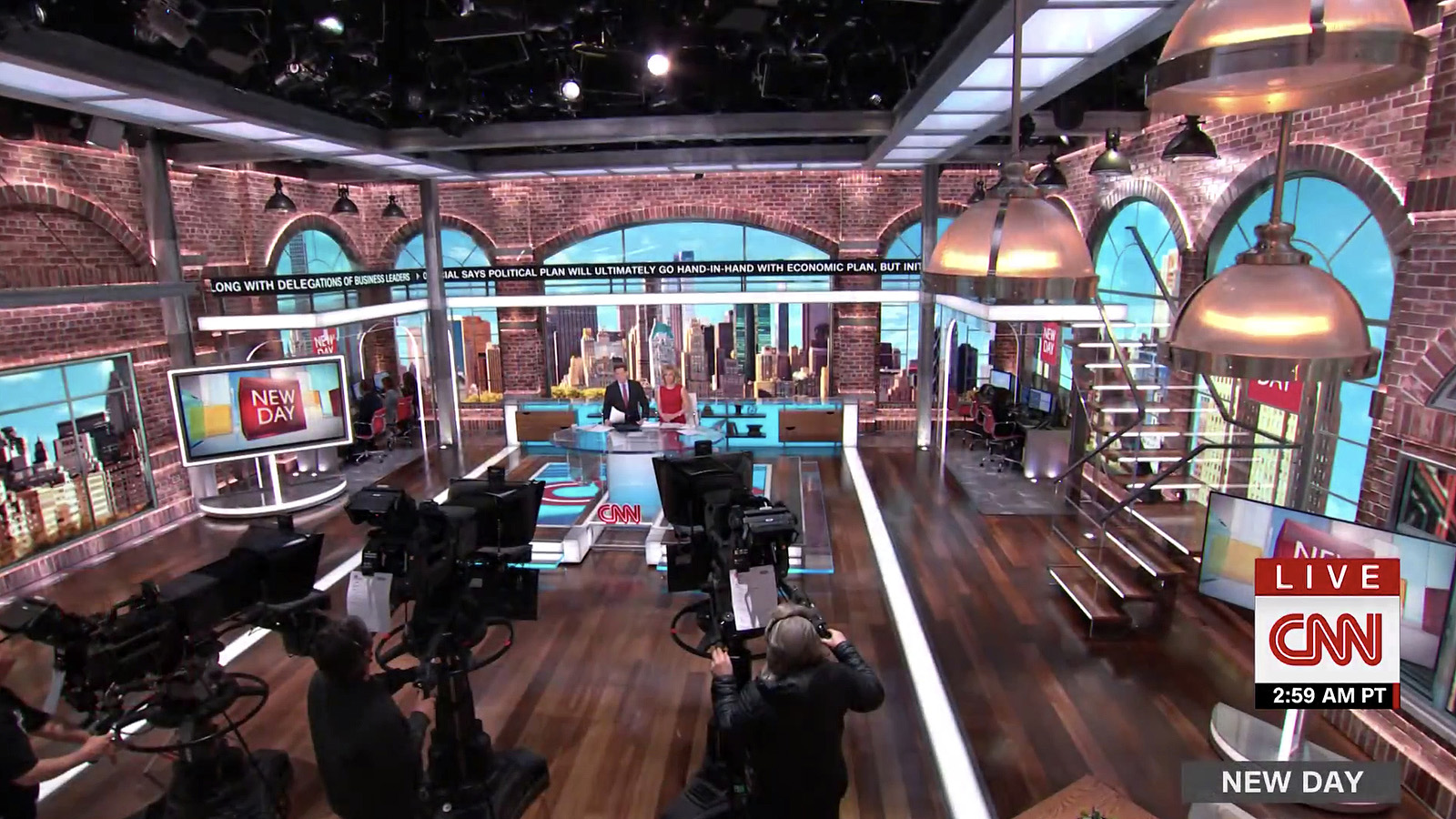 While the old "New Day" set featured a spiral staircase that lead "nowhere" — the new set features a "floating" metal and glass stairway with edge lighting, representing a cleaner, sleeker interpretation of industrial design.
The stairs, in turn, lead to a U-shaped balcony that's wrapped with an LED ribbon that doubles as a news ticker and "railing" of sorts and also boasting a white internally lit lip. Faux metal columns are tucked into balcony's two bends, framing out home base.
Under the balcony, meanwhile, edge lit glass segments form an open, airy interpretation of metal support structures that one might find in a loft — or elevated track tracks such as the ones found in New York.
The balcony also forms two "alcoves" with in-studio workstations, an element also featured on the old set.
The latest in design, production and engineering
Subscribe to NewscastStudio for the latest delivered straight to your inbox.