NBC swaps look for Stanley Cup finals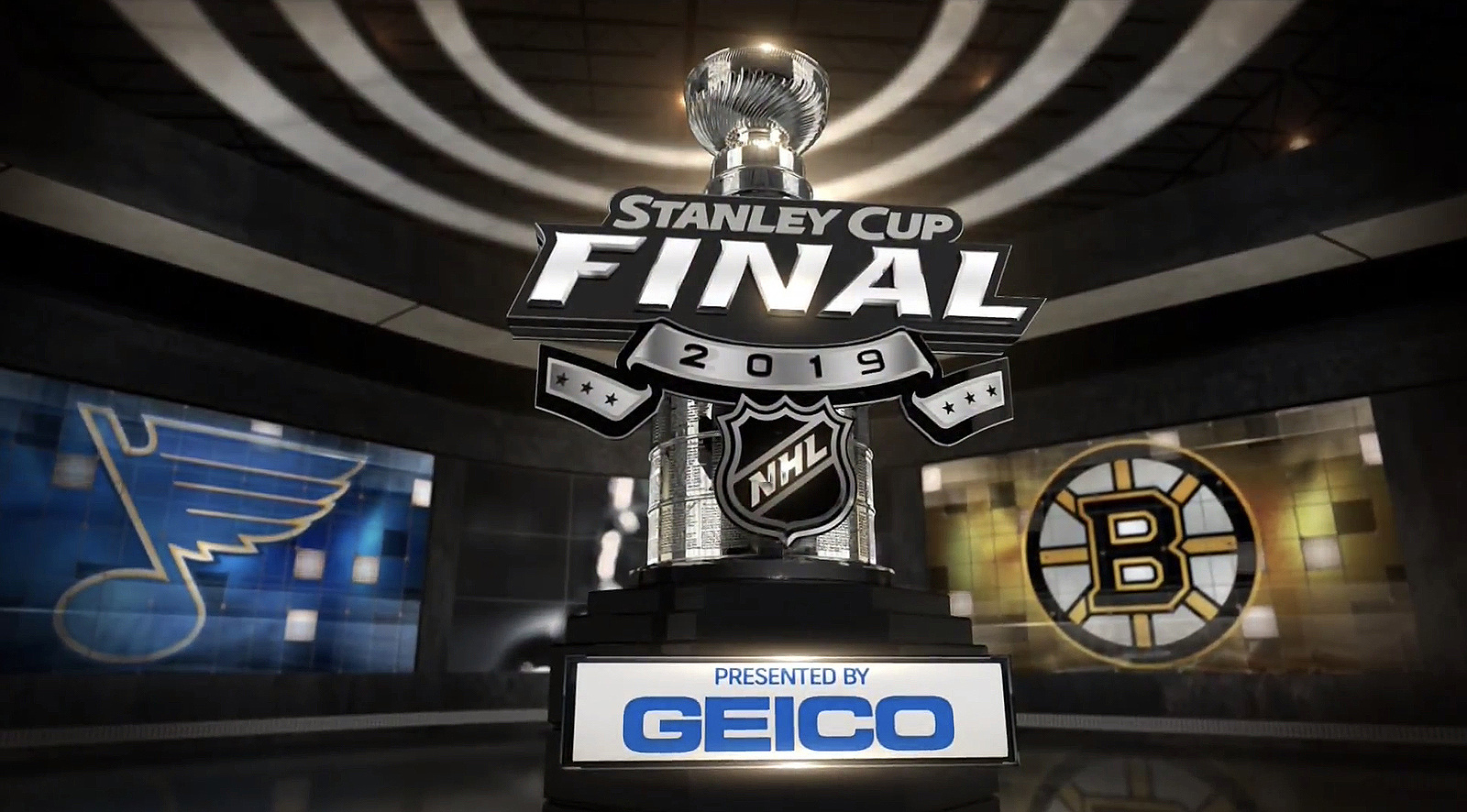 The Stanley Cup final is underway with the Boston Bruins facing the St. Louis Blues to wrap up the NHL season.
For its "NHL on NBC" coverage, NBC Sports has swapped out its Playoff graphics in favor of another special design.
This is not unusual for NBC Sports, which typically brands marquee sporting events, but this marks the second such package this NHL postseason, with the conference finals also having a unique look.
This design sheds the visual language introduced for the conference finals — a diamond motif — in favor of illuminated industrial "glass" or "ice" elements with a hyper-realistic Stanley Cup trophy, with this look in use since the 2017 Stanley Cup final. The curtain wall of "windows" then glows in various squares in a random pattern.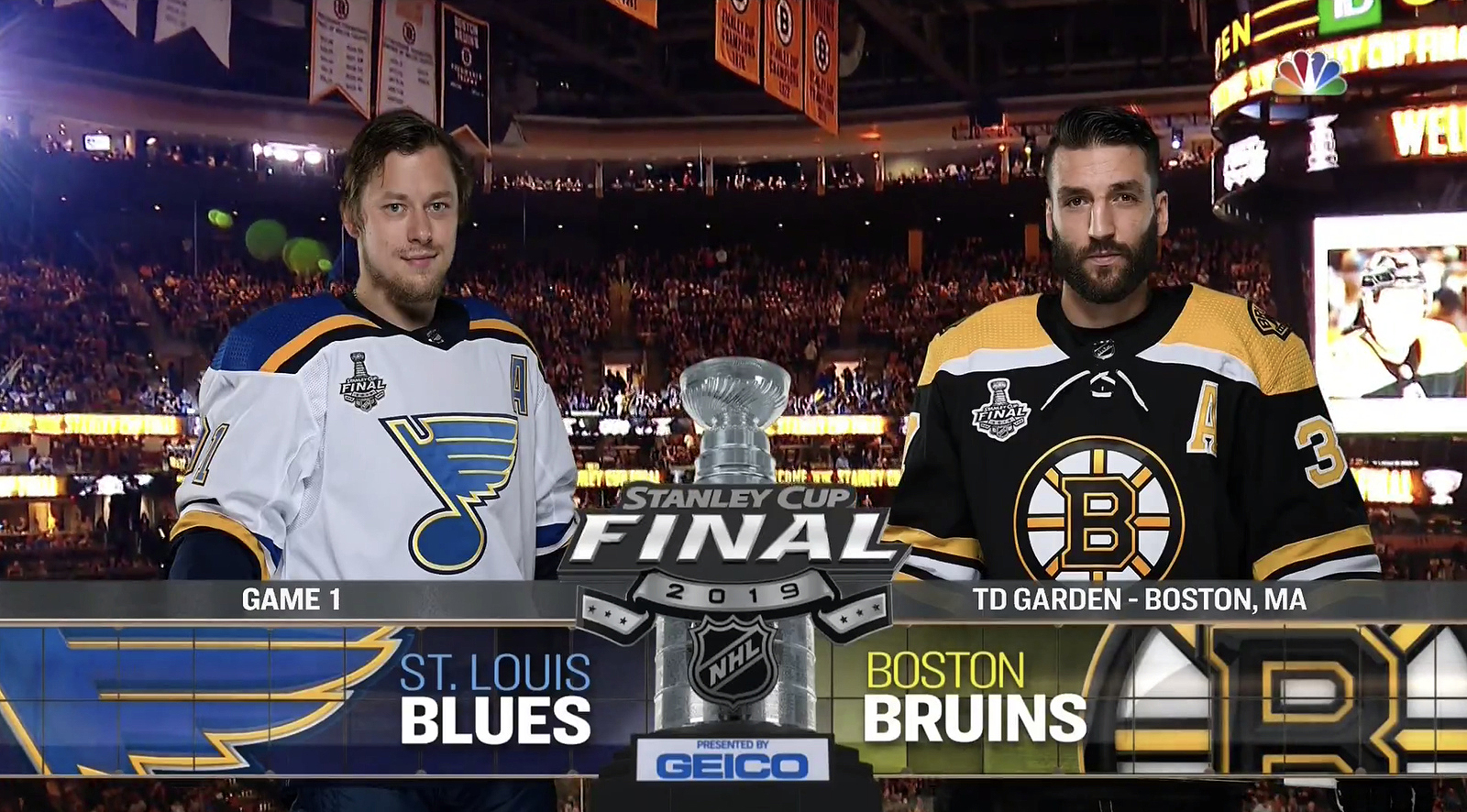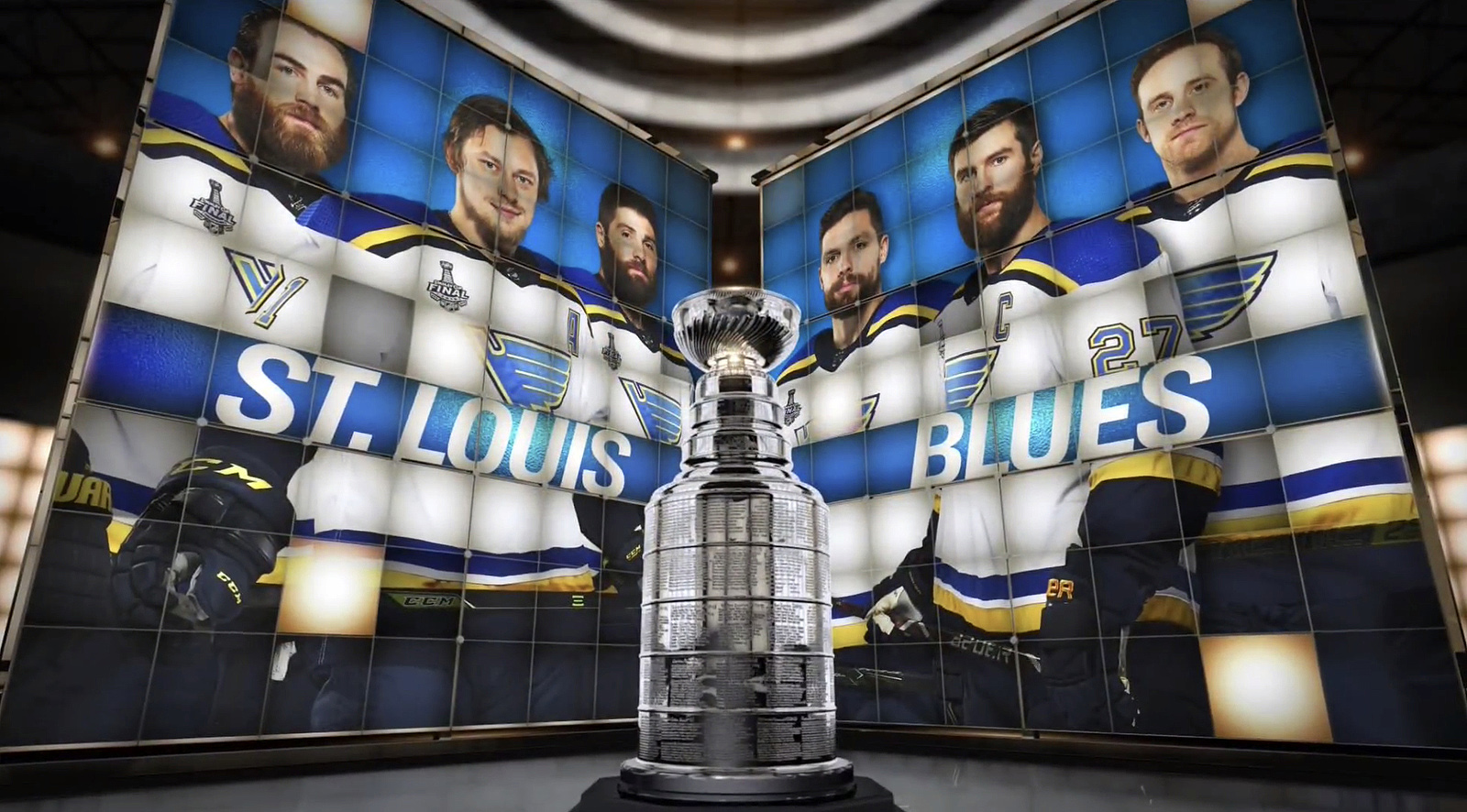 The overall look has some grounding in reality, with a circular header piece and the large "windows" moving around the space, compared to the previous look which was abstract in nature.