NBC News Now looks to peacock, other digital properties for look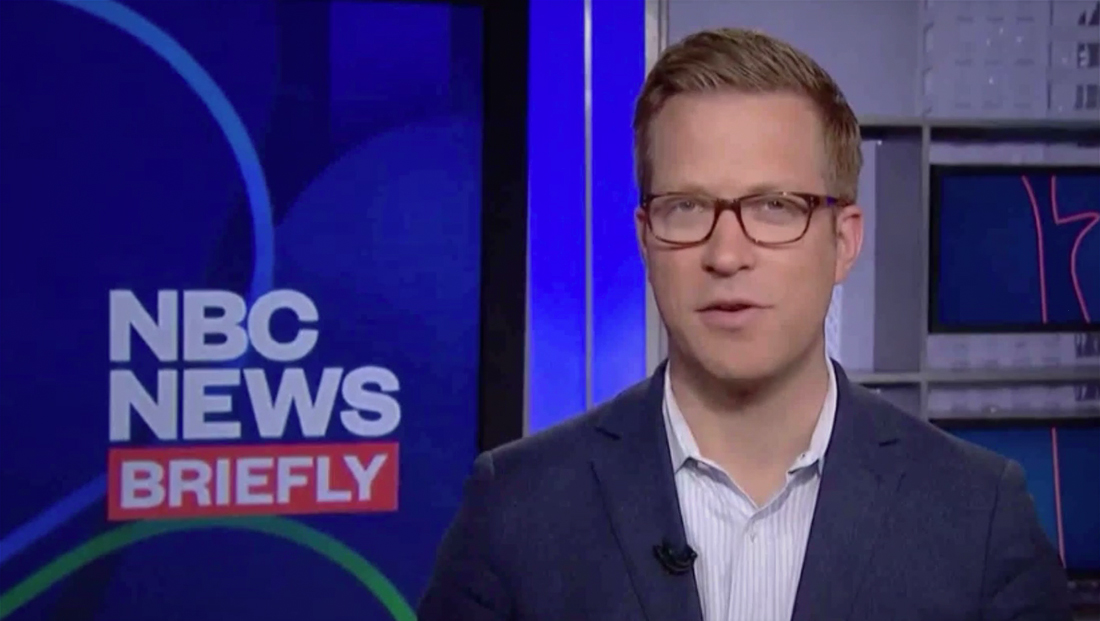 For its set, NBC News Now is using one of the network's Global Media Insert Studios on the sixth floor of the network's Rockefeller Center headquarters, officially labeled as Studio 6E.
These smaller, flexible spaces include multiple "news nooks," typically outfitted with a video panel backdrop and desk along with a fixed camera that could be used for remote guests across NBC properties — or rented out to other media outlets.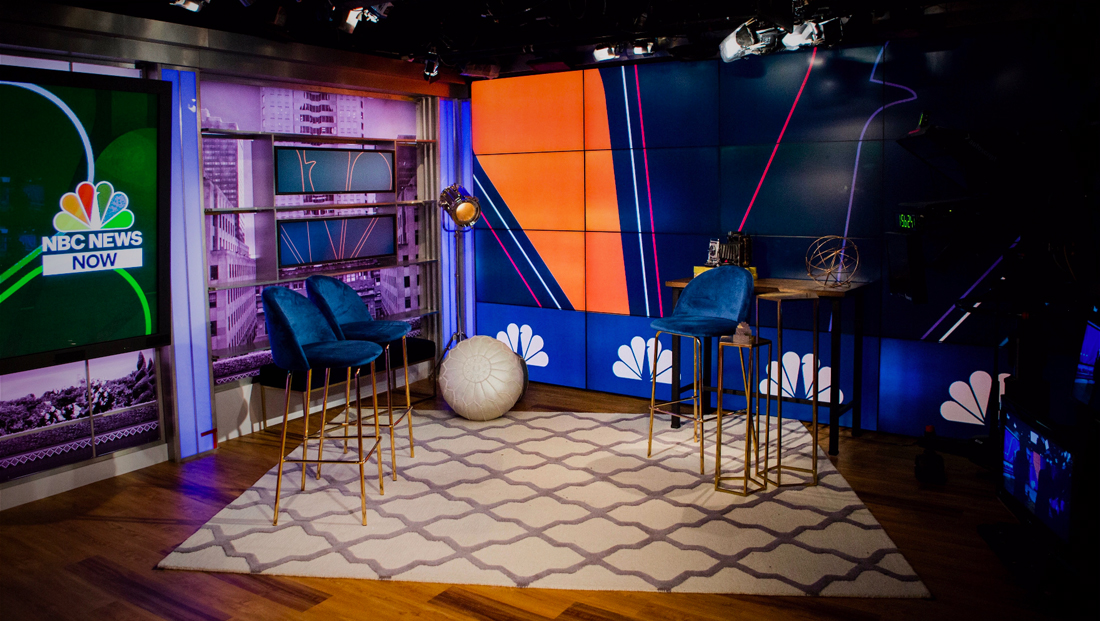 The space Now occupies is one of the larger spaces and has been used for a variety of programming in the past, including "Wake Up with Al" and as a temporary home for shows such as "Access."
However, the space has been updated over the years, including the installation of a large floor-to-ceiling video wall in favor of the sliding panels that once occupied that span.
The backlit walls now feature a monotone view of Rockefeller Plaza.
A video panel within this wall is commonly used as a sort of OTS element — prominently displaying the NBC News Now logo or NBC News Briefly logo during hourly news updates.
Meanwhile, the wide rectangular video panels on the right side display a blue-violet graphic with red outline of the NBC peacock, while the video wall shows an abstract interpretation of oversized peacock feathers is both solid shapes and outlines, while a row of peacocks along the bottom row of panels creates a sort of "digital knee wall."
The space is also accented with trendy furniture that features gold accents — a current interior design trend — along with a searchlight fixture, accent tables and accessories that include an old-fashioned camera and gold globe sculpture.