Fox screams 'WAR' on video wall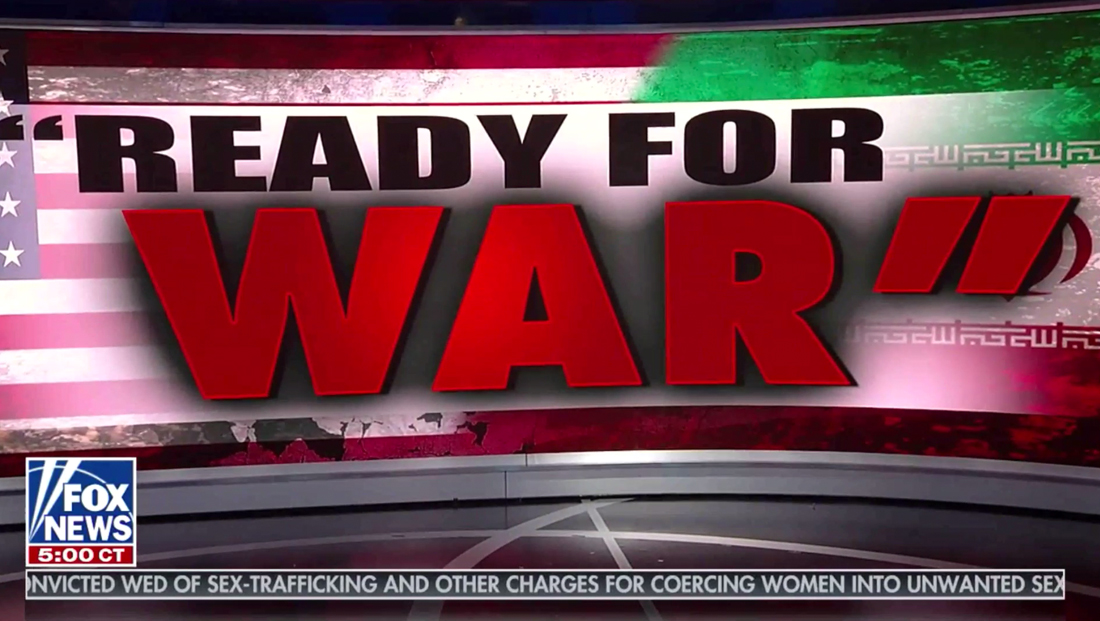 During Thursday, June 20, 2019's "Fox & Friends," the show lead with a Fox "Alert" on a U.S. drone reportedly shot down by Iranian forces with a graphic that would, in newspaper parlance, likely exceeded what's known as a "screamer."
In newspaper headlines, screamers generally take up the entire width of the page and are set in large, and typically all caps, typography — and are also reserved for extremely major news events.
Common examples are when World World I and World War II broke out — and many newspapers carried bold "WAR" and similar headlines ("Dewey defeats Truman" is another example that comes to mind).
Fox took a similar approach with a bold graphic reading "Ready for War!" on Studio F's large video curved wall — and the headline "Tensions rising" on the studio's circular floor video panel.
The word "War" was in bold read and was likely about as tall as an average person.
The latest in design, production and engineering
Subscribe to NewscastStudio for the latest delivered straight to your inbox.