Q&A: A contemporary overhaul for Alhurra's set design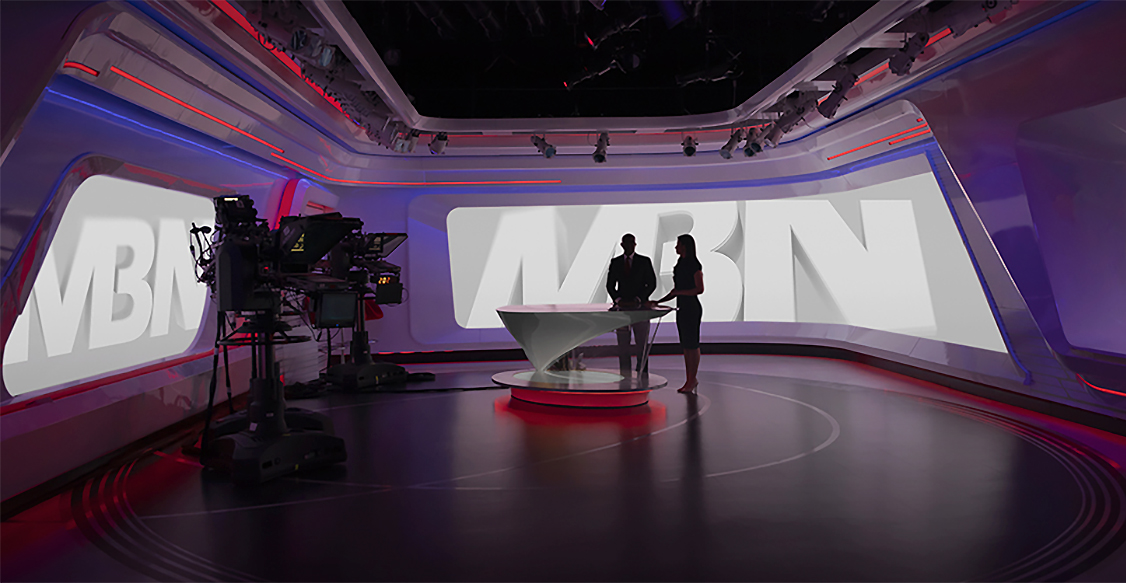 Subscribe to NewscastStudio's newsletter for the latest in broadcast design, technology and engineering delivered to your inbox.
We recently spoke with Clickspring Design's Emmett Aiello about the scenic design of Alhurra.
Part of the Middle East Broadcasting Network, which receives funding from the U.S. Agency for Global Media, Alhurra debuted three new studios last fall ahead of the midterm elections.
The change was part of a larger overall shift for the network which included a total rebranding and implementation of new augmented reality storytelling tools.
The scenic design for Alhurra was also recently named a Broadcast Production Award winner in the International Set Design category.
What was the overall scope of the project?
We were asked to reinvent two studios and a newsroom in Washington, D.C., along with a third studio in Dubai. Our task was to infuse the network with a unifying, contemporary aesthetic while also providing contrasts between the studio spaces.
Can you talk a little more about the formal approaches to these spaces? Were there implications on the fabrication side of using such cohesive and complex geometries?
In D.C., one studio embraces swooping curvilinear geometry while the other is defined by sharp, angular forms. We wanted them both to feel sleek and modern and unified by shared material choices, but we went with the two different formal approaches so viewers wouldn't be bored by sameness.
This was especially critical given that the talent set-ups are similar in both studios. The curvilinear design, which employed complex curves, beveled edges, and accents via inlay light sources, was a huge challenge on the fabrication front. We wanted a super glossy finish like a car, but any imperfections in such conditions are amplified.
Also, maintaining the look of large formal gestures while seaming them for the purposes of an offsite build was a challenge.
The network employs extensive use of augmented reality in Studio A. Did you design with this in mind? If so, how did this shape how you designed the space?
The space was predetermined and limited. The overall proportions were more similar to a shoebox than a typical studio.
Space to operate cameras and depth behind talent was hard to come by, so we designed as tight to the studio perimeter as possible while employing wild desks for shooting flexibility.
Even though space was tight it allowed for open pockets and areas for the client to incorporate augmented reality.
There is also a studio space in Dubai. Where there any challenges unique to a project for a client with two sites so far apart from each other?
Yes. Many. Travel. Communication. Different fabricators with different methods for building sets for the same network with similar motifs that need to appear seamless in the fit and finish.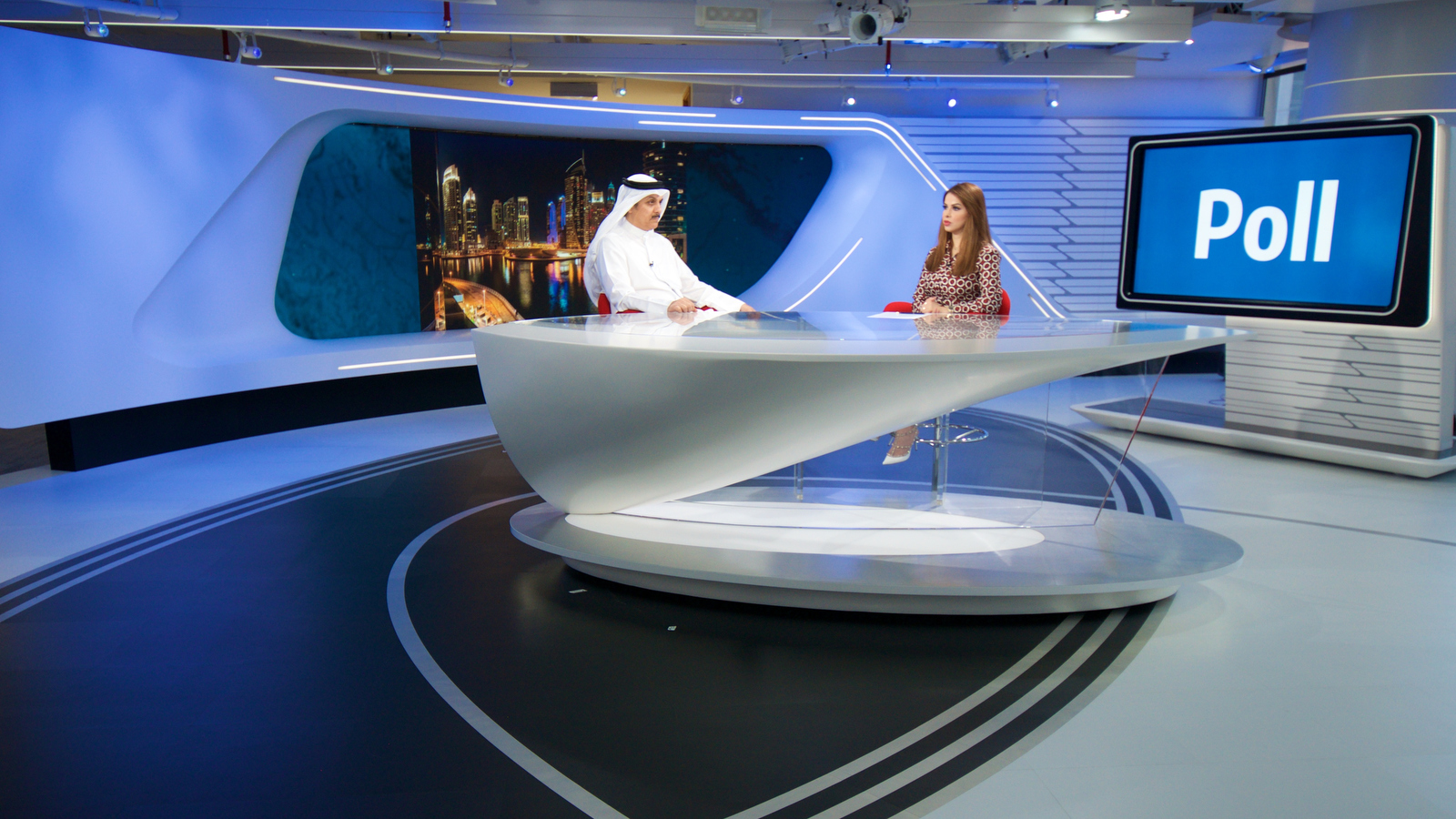 Luckily we've worked in the Middle East before and are comfortable working with shops there.
How did you incorporate modern technology into the spaces?
We never want LED screens to just be LED screens placed against the set. Visual integration is key. So composing them into the curved architecture and shaping their formats and corners to work with the MBN vocabulary was important.
Also, as I mentioned previously, the studio spaces were very tight, so there was a need for higher resolution LED since the cameras would be closer to the screens, themselves. Shaping the fields of LED came down to a balance between LED resolution versus budgetary considerations and how the space would realistically be shot.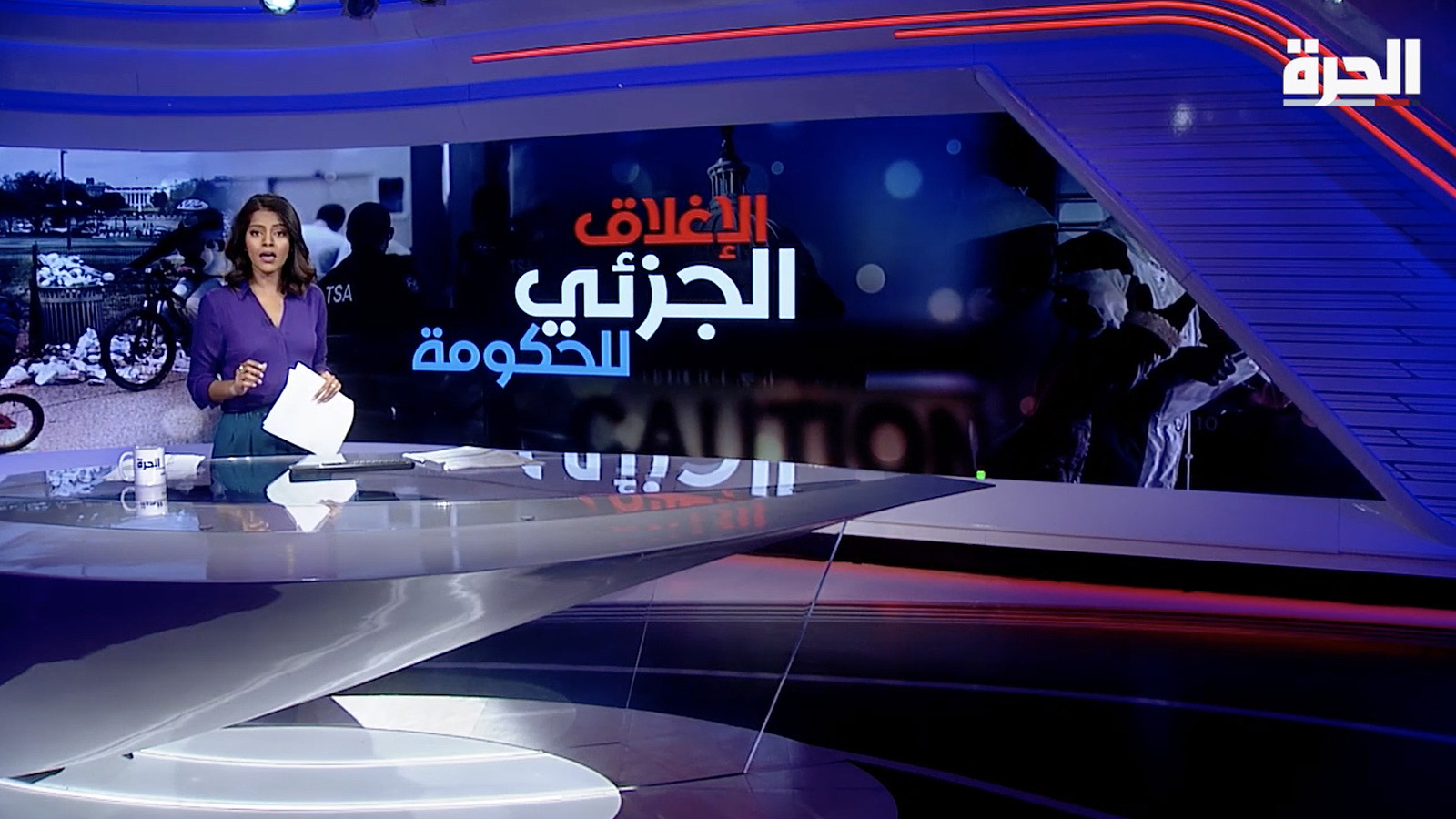 Are there any other things that make this project unique, challenging, or both?
Because we were also redesigning their newsroom, the functional considerations for an operating editorial space and how that looks in the background of camera shots can sometimes be at odds.
Reconciling sound, time of day (when the newsroom is busy or not busy), and making functional technology choices that enhance the cosmetic aspect of the space were all things that needed consideration
Project Credits
– Design by Clickspring Design
– Fabrication by Showman Fabricators
– Lighting by Eastern Lighting Design
– LED video panels from AOTO
The latest in design, production and engineering
Subscribe to NewscastStudio for the latest delivered straight to your inbox.