Chicago CBS updates 'Evening News' preview graphics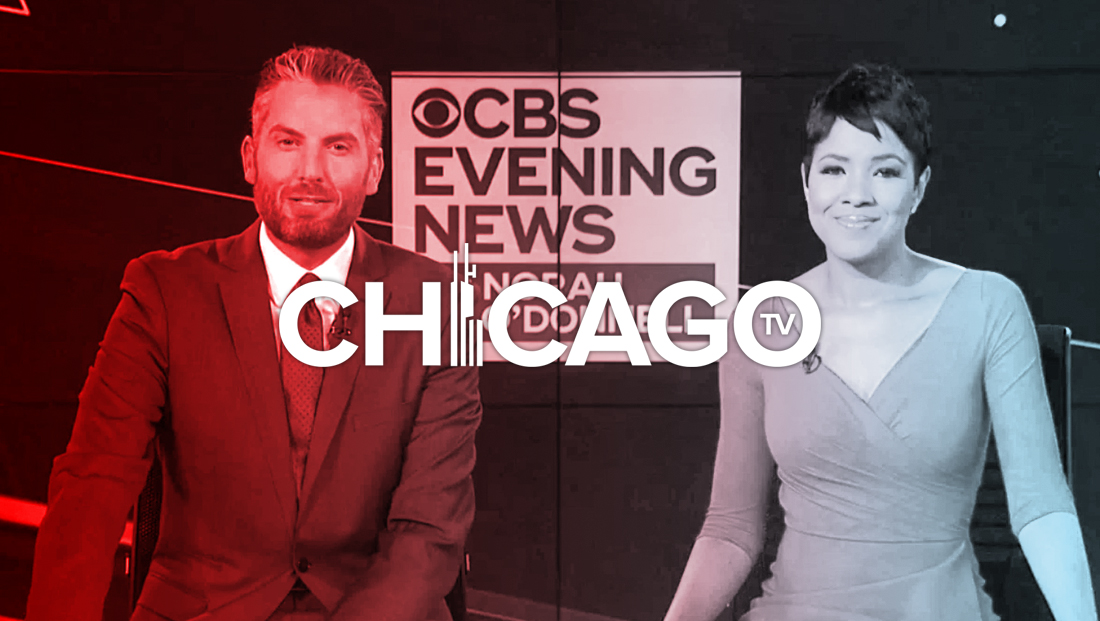 WBBM, the CBS O&O in Chicago, updated its video wall graphics for the "CBS Evening News" preview that typically airs during its 5 p.m. newscast to reflect the new look for Norah O'Donnell's debut.
Like most network O&Os, CBS 2 in Chicago is provided with a customized tease with the "Evening News" anchor.
On Monday, July 15, 2019, local anchors Brad Edwards and Irika Sargent briefly chatted with O'Donnell, who was in New York, before a preview of upcoming stories on "Evening" aired.
Prior to the preview, CBS 2 News fed an updated "Evening News" graphic behind the anchors — and fed O'Donnell's image to the secondary video wall in the studio.
Edwards and Sargent turned their chairs to face the wall, making it possible for them to cross talk while "facing" each other.
During the preview itself, which O'Donnell read, when a graphic showing the four congresswomen apparently targeted by a racist tweet from Donald Trump appeared on screen, a "CBS Evening News" logo was accidentally inserted as well.
"CBS Evening News" was also hit with an odd technical glitch that caused a frantic loop of O'Donnell's image and graphics to air.
'#CBSEveningNews' may have given its viewers a seizure with this odd glitch… pic.twitter.com/pFbQ6GfsqJ

— NewscastStudio (@newscaststudio) July 15, 2019
Most stations that are owned by a network are provided with a customized preview of the evening and morning network newscasts that includes the network anchor chatting with the anchors — even using their names.
Each station is typically provided a "hit" time that they can "dip into" a live feed from New York and the control rooms typically route audio between the two so anchors can hear each other.
For other stations, one or more live "hits" are set aside for a live generic preview.
Alternatively, the network may also provide a generic feed that local stations can record or download and then air at the time of their choice.
If a local station misses the "hit" or doesn't have time to air it, a taped or alternate may be used — or the preview is skipped altogether.
In New York City, the local NBC O&O takes this a step further — Lester Holt typically appears in the WNBC studio for a preview of "Nightly News."
The two broadcasts originate from the same building, which makes it fairly easy for Holt to get from one location to another.
The latest in design, production and engineering
Subscribe to NewscastStudio for the latest delivered straight to your inbox.