The Weather Channel loses its L-bar in graphics update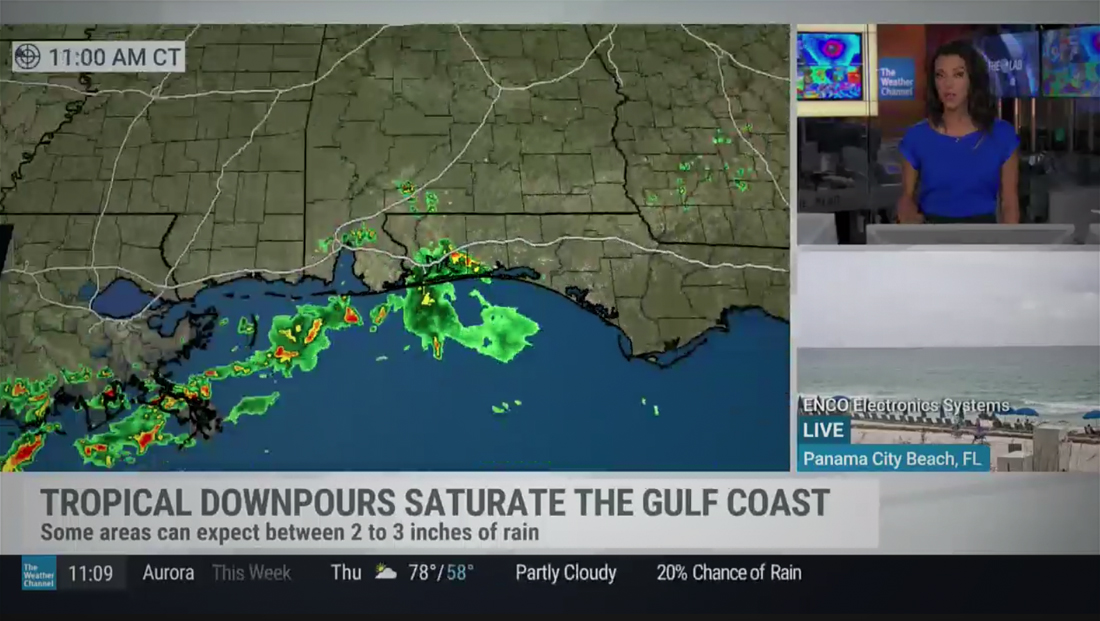 In the past, the sidebar portion of the L-bar featured a mix of logos, show or storm branding and bullet lists of headlines.
Local providers could also insert information such as sunrise, sunset, moon phases and a small local radar loop or other maps.
The old version also featured some larger typography for the elements placed near the bottom of the screen, though much of the data was shown in text that's similar in size to the new version.
The sidebar also played home to select "Local on the 8s" segments outside of the expanded versions offered at 18 and 48 past the hour during live programming in most markets.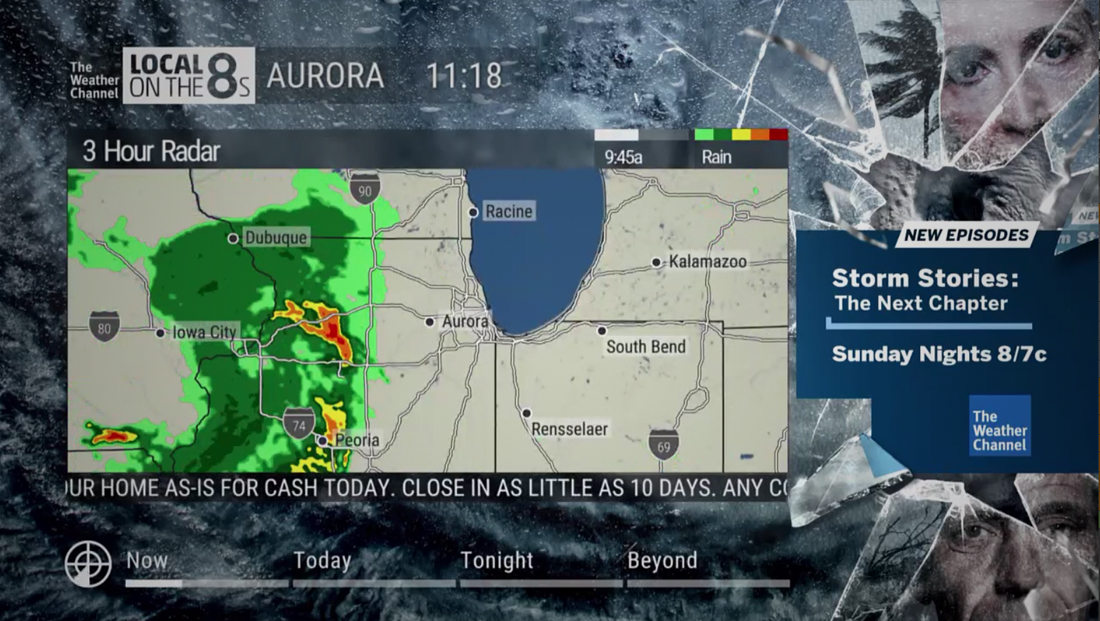 The fullscreen version of the "Local on the 8s" look has been updated in most markets, though the logotype does still use the old font.